The Atlantic Daily: Dzokhar Tsarnaev Gets the Death Penalty
A federal jury applies six capital counts against the Boston Marathon bomber, a classic piece of fiction from Ken Cosgrove, and more.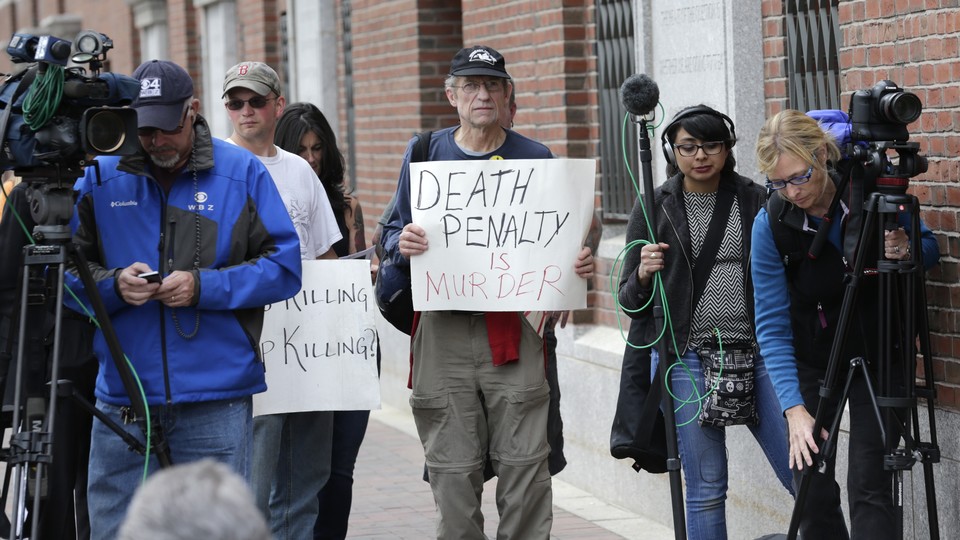 What's Happening: Dzokhar Tsarnaev Gets the Death Penalty
On Friday, a federal jury in Boston sentenced Dzokhar Tsarnaev to death for his role in the 2013 Boston Marathon bombing. After some 14 hours of deliberation, the jury applied the death penalty to six of Tsarnaev's 17 capital counts.
A historic decision: Tsarnaev's punishment will make him the first federal convict to be sentenced to death since Timothy McVeigh. The Oklahoma City bomber was given the death penalty in 1997 and put to death in 2001.
Svengali defense rejected: Tsarnaev's attorney, Judy Clarke, failed to persuade the jury that her client had fallen under the sway of Tamerlan Tsarnaev, Dzokhar's older brother, who died in a shootout with police after the attack. Known as the "Svengali defense," the argument spared Lee Boyd Malvo, the 17-year-old accomplice in the Beltway Sniper Shooting, from the death penalty.
---
Snapshot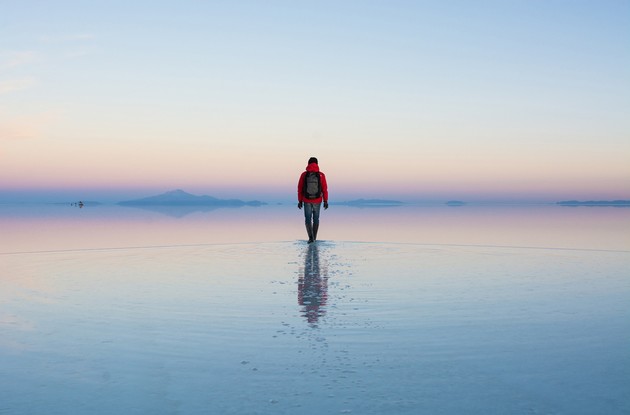 ---
Quoted
Olga Khazan: "Salad, at its best, feels like a strategically good choice without being truly satisfying to the soul, like dating someone who's not that smart, but has a beach-adjacent timeshare."
Spencer Kornhaber: "In 1949, the legend goes, B.B. King ran into a burning building to save a guitar he loved. The dance hall he'd been playing at in Twist, Arkansas, caught flame when two men knocked over a barrel of fuel while fighting about a woman. The woman's name was Lucille—and from that point on, King's guitar was named Lucille, too."
Christopher Orr: "Let it roll over you like heavy surf, like encroaching thunder. Let it roll over you like the wheels of an armor-plated tanker truck full of women fleeing sexual slavery. Because that's what Mad Max: Fury Road is built to do."
---
Pop Quiz
1. According to one survey, 76 percent of Americans admit to using ________ at work.
(See answer or scroll to bottom.)
2. New York City has paid out nearly _____________ in the last decade due to lawsuits over police misconduct.
(See answer or scroll to bottom.)
3. Around __ people die each day waiting for an organ transplant in America, according to the Organ Procurement and Transplant Network.
(See answer or scroll to bottom.)
---
From the Vault
In 1960, Kenneth Cosgrove, an account executive for advertising firm of Sterling Cooper, published his first short story in The Atlantic, "Tapping a Maple on a Cold Vermont Morning":
The buckets, hooked to his thick belt, jangled as Fitz walked—cliiiiiiiiing,claaaaaaaaang, like the ancient bells whose peals called the people to their gods. The clatter broke the air. We were strangers here, in this flash-frozen forest, human hunter-gatherers in that most foreign of lands: one not of our own making. The still-chilled air stung my face and pierced my lungs. I found myself, gradually and then suddenly, wishing for a cigarette to warm the walk—something to heat and soothe. Something toasted. There are few things as smooth, I couldn't help but remember, as a Lucky Strike.
---
Verbs
Missing helicopter found, Mexican farm wages boosted, Burundi coup fails, blues legend passes on, honeybee die-off continues, and brick of sea weed washes up.
---
Answers: Emojis, $1 billion, 21