The Atlantic Daily: Amtrak Engineer 'Has No Recollection' of Crash
More information surfaces on Tuesday's train derailment, what people dream about around the world, and more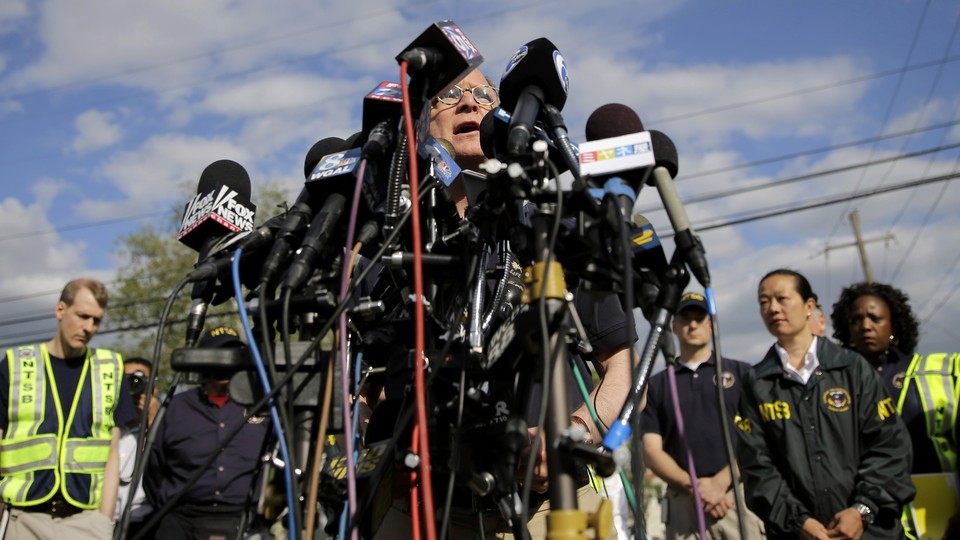 What's Happening: Amtrak Engineer 'Has No Recollection' of Crash
Thursday was Judgment Day in the wake of Tuesday's Amtrak disaster. As officials announced an eighth (and hopefully last) fatality in the derailment, 32-year-old Brandon Bostian was formally identified as the derailed train's engineer.
More on the engineer: Bostian, who had been with Amtrak for nine years and suffered a concussion, said he didn't remember what happened. His lawyer stuck up for his client on a number of morning television shows, saying that Bostian has been in good health, hasn't been on medications, and is cooperating with the investigation.
Blame goes around: On Wednesday, Philadelphia Mayor Michael Nutter pointed the finger at the train's engineer for being "reckless." An official from the National Transportation Safety Board called the mayor's statement "inflammatory." Elsewhere, others pointed out that the funding and installation of a safety system could have prevented the accident.
---
Snapshot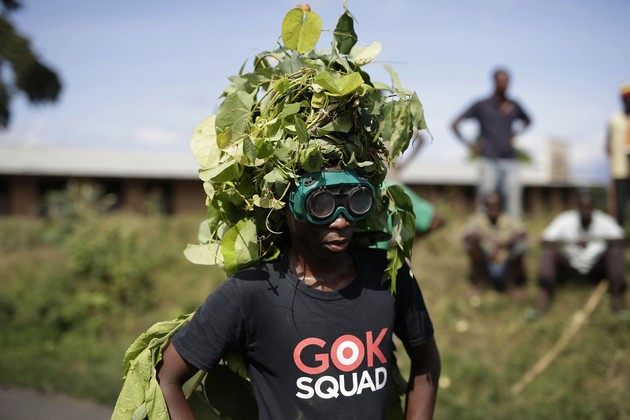 ---
Quoted
Lyndsey Gilpin: "Women hid flasks in their dresses, drove trucks filled with liquor, and ran multimillion-dollar operations. Women either were hired by syndicates or created their own bootlegging groups. [Whiskey Women author Fred] Minnick says at one point, female bootleggers outsold men five sales to one."
Christine Bader: "As counterintuitive as it may seem, the CEO can be the most hamstrung employee of all, bearing the weight of the entire organization and living in the crosshairs of impatient investors, skeptical media, customers who talk sustainability but act on price, and middle management waiting for the next leadership transition."
Adrienne LaFrance: "If not for a humble tape recorder, one of the most popular songs in history—arguably the greatest rock song ever recorded—may have evaporated in a dream."
---
Pop Quiz
1. According to a Washington Post poll, __ percent of Americans support restricting abortion beyond 20 weeks.
(See answer or scroll to bottom.)
2. Women represent __ percent of whiskey drinkers.
(See answer or scroll to bottom.)
3. Elon Musk has donated $10 million to the Future of Life Institute, in a self-described bid to help stave off the development of killer ________.
(See answer or scroll to bottom.)
---
Evening Read
Roc Morin reports back from his effort to ask hundreds of people around the world what they dream about at night:
The first thing I learned is: Everybody flies.

Consider the surly taxi driver I met in Ukraine who, when asked what he dreamed of at night, responded, "I jump and then I fly—higher than the trees, higher than the trolley wires."

"I think when I die," he mused, "that's what it's going to be like."
---
Verbs
Consumer confidence falters, unemployment claims plummet, trade bill fast tracked, warm-blooded fish discovered, awful Deflategate excuse offered, and Mr. Burns, Principal Skinner, and Ned Flanders go quiet.
---
Answer: 64 percent, 37 percent, robots
---