The Atlantic Daily: The GOP Primary Doubles in Size
The Republican presidential primary gets crowded, The Atlantic turns 158, and more.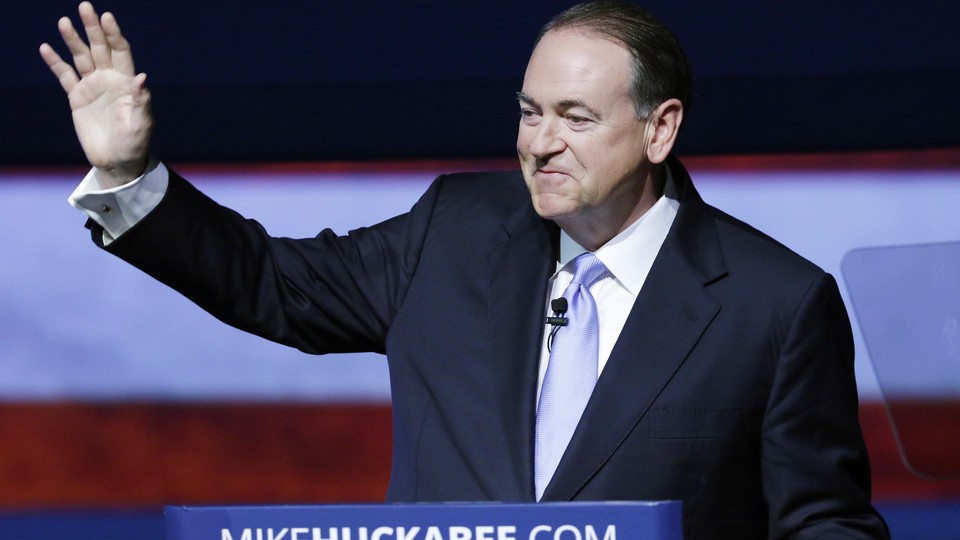 What's Happening: A Crush of GOP Presidential Candidates
On Tuesday, former Arkansas governor Mike Huckabee announced that he would make his second run for the White House. His declaration came a day after Ben Carson and Carly Fiorina declared their bids for the Republican nomination.
Who's in: The addition of the three candidates doubles the Republican field with Senators Marco Rubio, Ted Cruz, and Rand Paul all having launched their campaigns last month. Throw Democrats Hillary Clinton and Bernie Sanders into the mix and we're up to eight total candidates with plenty more likely to declare soon.
Up next: Former and current governors Jeb Bush, Rick Perry, Scott Walker, Bobby Jindal, and Chris Christie are among those expected to (possibly) jump into the GOP race in the coming weeks. The 2016 Republican field will almost certainly eclipse its 2012 total of eight candidates. Meanwhile, the race for the Democratic nomination, even if Jim Webb and Martin O'Malley decide to run, will be decidedly smaller than it was in 2008.
---
Snapshot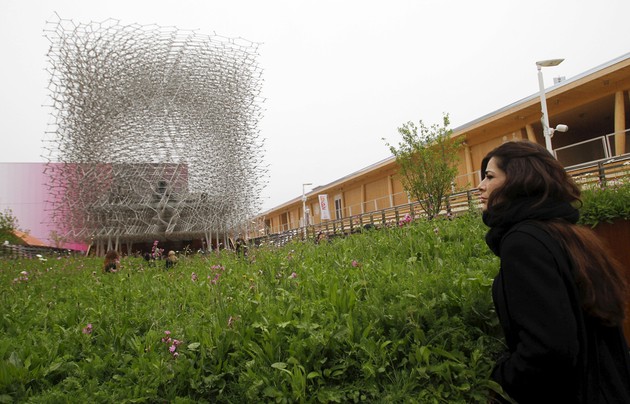 ---
Quoted
Jeffrey Goldberg: "My belief in free speech trumps my distaste for blasphemy, and in any case, my conception of God is large, and I can't imagine He gives a shit about cartoons."
Megan Garber: "And since people attend the Met Gala not so much to see as to be seen, they're meant to be as creative—and, more to the point, as interesting, and as weird, and as shocking—as possible with their outfits. Schlock and awe. Looking pretty, at this event, is pretty much beside the point."
Lenika Cruz: "Mad Men is a show that has little respect for things, products, stuff, and images. It's a show deeply interested in exposing how desire is manufactured, how much effort goes into the appearance of effortlessness, how more can be less, and how the person who has everything can be left with nothing."
---
From the Vault
On this day in 1857, The Atlantic was born. In 1994, then-managing editor Cullen Murphy wrote about its founding:
At a moment in our history when New England was America's literary Olympus, the men gathered that afternoon could be said to occupy the summit. They included Ralph Waldo Emerson, Henry Wadsworth Longfellow, James Russell Lowell, Oliver Wendell Holmes, and several other gentlemen with three names and impeccable Brahmin breeding—men from the sort of families, as Holmes once noted wryly, that had not been perceptibly affected by the consequences of Adam's fall. By the time these gentlemen had supped their fill, plans for a new magazine were well in hand. As one of the participants wrote to a friend the next day, "The time occupied was longer by about four hours and thirty minutes than I am in the habit of consuming in that kind of occupation, but it was the richest time intellectually that I have ever had." Soon the new magazine acquired an editor, James Russell Lowell, and a name—The Atlantic Monthly.
---
Evening Read
Charles M. Sennott returns to Qala-i-Jangi, the site the first battle of the American-led war in Afghanistan, and talks to Afghans who were there 14 years ago:
[Major Mohebullah Moheb] and his men said that the fortress had become a haunting reminder of the devastation their country has seen. The cappuccino-colored ramparts are pocked by machine-gun fire, punched by mortar rounds, and, in a few places, gutted by an errant U.S. missile that struck the northeast parapet where U.S. soldiers were holed up with Afghan soldiers during the fighting.

"These three decades of continuous war have brought nothing to Afghanistan," said Moheb. "The battle here meant nothing, but left us the ruins and destruction of war, which is all we have known for more than 30 years."
---
Verbs
Child soldiers freed, California water cutback falls short , Mt. Everest shut down, FIFA corruption documented, fast-food stocks heat up, and explosive birthday cake backfires.
---
Yesterday's newsletter included an incorrect link for National Journal writer Emma Roller's piece on Ben Carson. That piece can be found here. We regret the error.