The Atlantic Daily: The Decline of Christianity in the U.S.
A new Pew study shows the waning of religious affiliation in America, how a fake wedding led to real arrests in Flint, Michigan, and more.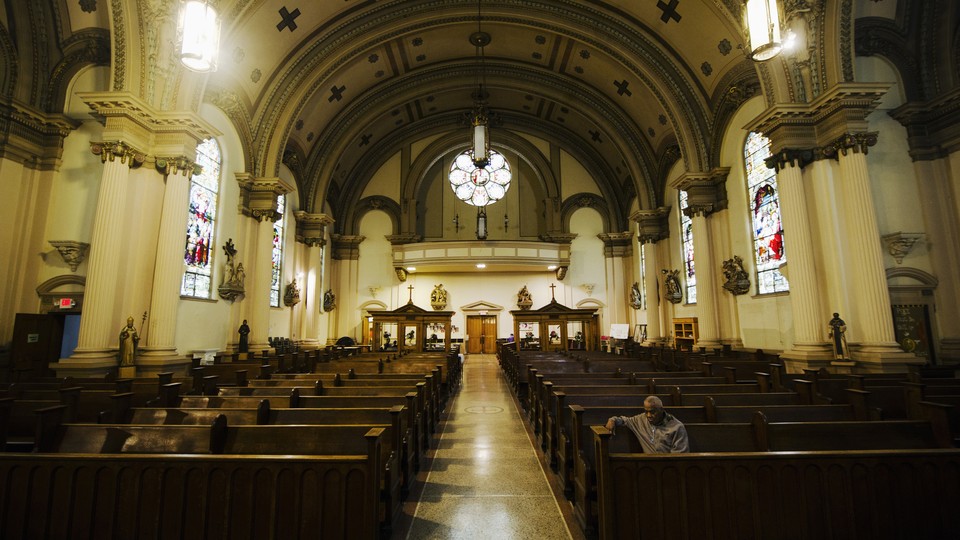 What's Happening: How Christian Identity in America Is Changing
More and more Americans are spending their Sundays outside of church. A new report by the Pew Research Center revealed a major drop in the number of Americans who identify as Christian, with just 71 percent of people in the United States saying they are affiliated with Christianity in 2014, eight points fewer than in 2007.
The church loses young Americans: The study noted a decrease in many Christian denominations. One-third of Millennials don't identify with any faith, a 10-percentage-point increase since 2007. Overall, nearly quarter of all Americans now say they are religiously unaffiliated.
Grains of salt: Christianity is also becoming more ethnically diverse, especially as the Hispanic Christian community grows. And religious affiliation doesn't necessarily explain how religious Americans actually are. As Emma Green writes in the The Atlantic today, "America continues to be a nation under God—just with more flexibility in how its citizens choose to worship."
---
Snapshot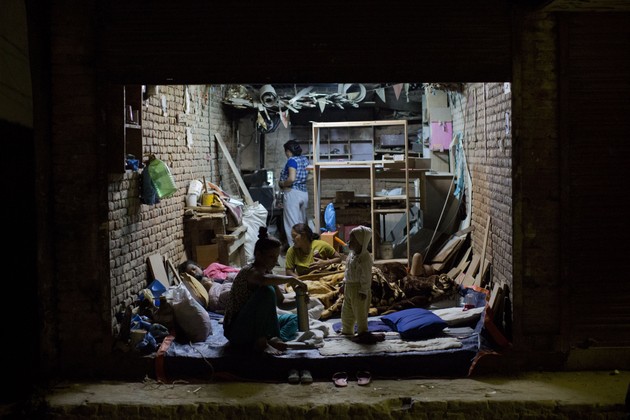 ---
Quoted
---
Pop Quiz
1. Due to the disparity in life expectancy between white and black Americans, a study estimates there are __________ fewer black voters in national elections than would be expected.
(See answer or scroll to bottom.)
2. ________________ was named the worst state in America for reproductive rights in a recent report by the Institute for Women's Policy Research.
(See answer or scroll to bottom.)
3. The number of people still paying AOL $20 a month for dial-up Internet is more than ___________.
(See answer or scroll to bottom.)
---
Evening Read
Jeff Maysh dives deep into the Flint Police Department's simple plan to lower crime in 1990. Cops staged a fake wedding, invited 40 suspected drug dealers, and then arrested them all:
The festivities began. "The bad guys were very impressed. It became the coolest party in the county that night," says Dan Shriner, a local reporter who attended the wedding. The band announced itself as a weed-loving four piece whose name, SPOC, stood for "Somebody Protect Our Crops." In fact, it was "COPS" spelled backwards, and it was led by Don Brock, a Davison City police officer. The department had found him after making a request over police radio for any officers who could play instruments; three other officers had come forward to play guitars and drums. ("The band were absolutely horrible," recalled [former Shiawassee County Sheriff A.J.] LaJoye.)
Verbs
Bangladeshi blogger murders continue, U.S. military helicopter missing, Rolling Stone sued, Tamir Rice investigation creeps forward, cheap gas sticks around, and bear-versus-drunk-with-a-hatchet fight goes badly.
---
Answers: 1 million, South dakota, 2 million
---