The Atlantic Daily: Was the Germanwings Disaster Rehearsed Before It Happened?
French investigators suggest that the March crash was premeditated, Bernie Sanders may be a serious contender in 2016, and more.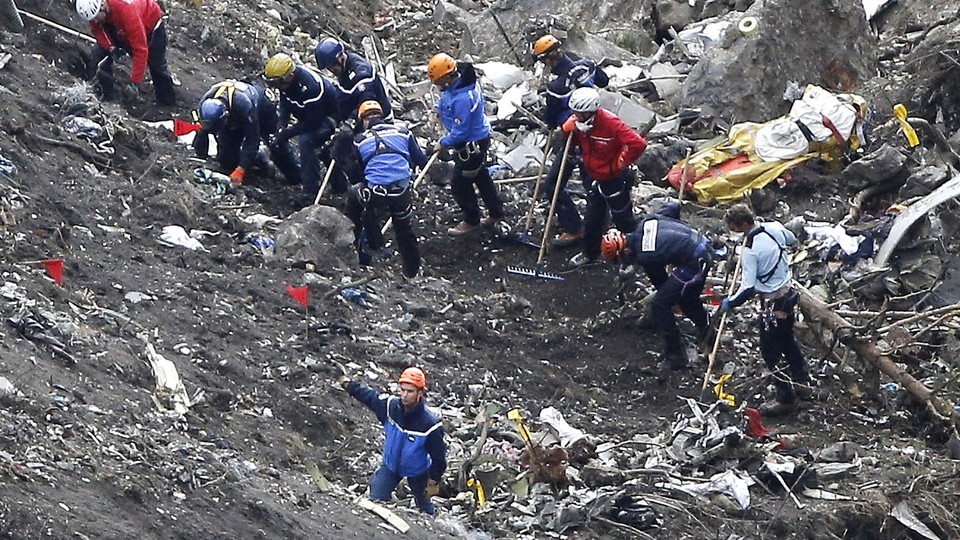 What's Happening: Signs of Premediation in the Germanwings Disaster
On Wednesday, French investigators released a preliminary report on the Germanwings crash that killed 150 people in March. The findings provide new evidence that co-pilot Andreas Lubitz had planned to crash the plane.
The co-pilot's 'rehearsal': According to the report, Andreas Lubitz was left alone in the cockpit in an earlier flight the day of the Germanwings crash. During that time, he repeatedly set the plane's autopilot to drop the aircraft's altitude to the minimum setting before switching the settings back. Those actions appear to mimic what occurred in the cockpit when the next flight piloted by Lubitz crashed into the French Alps.
Medical warnings missed: Wednesday's report also concluded that Lubitz had been deemed unfit to fly twice by doctors during a nine-month break in his pilot training. German investigators had previously noted that Lubitz had conducted Internet searches on methods of suicide the week before the fatal incident.
---
Snapshot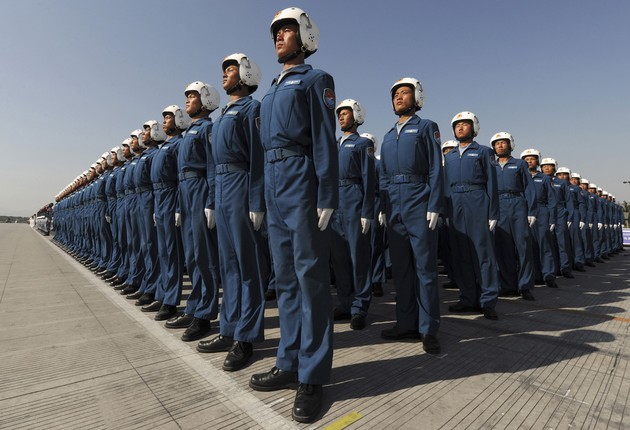 ---
Quoted
Megan Garber: "[Wedding] gowns that have for so long involved sweeping hoop skirts and demure lace and virginal white have been, of late, getting steadily saucier. They've been showing more shoulder, more cleavage, more back ... more of pretty much everything, except fabric."
Charles Simic: "This is the power of the poem. I'm not a person who gets teary-eyed reading poetry—other people's poetry, or my own. But my eyes were moist."
Russell Berman: "Last week, Senate Majority Leader Mitch McConnell turned to the members of his caucus with their eyes on the White House, and asked, 'You think running for president is hard?' He didn't have to complete the thought, but it would have been: Try running the Senate."
---
Pop Quiz
1. From 2001 until 2013, the percentage of American who self-identify as middle class has dropped by __________ points.
(See answer or scroll to bottom.)
2. According to some conspiracy theorists, Operation Jade Helm 15 is a plan by the Pentagon to invade ___________.
(See answer or scroll to bottom.)
3.  Ray Chapman has the ignominy of being the last Major League Baseball player to ______________________.
(See answer or scroll to bottom.)
---
Evening Read
Peter Beinart on why Bernie Sanders will be a serious contender in 2016:
Asked to explain why they're running for president, mainstream candidates often retreat into safe, Hallmark-card platitudes. Sanders, by contrast, told Stephanopoulos, "I'm the only candidate who is prepared to take on billionaire class which controls our economy and increasingly controls the political life of this country." When Sanders said Scandinavia best exemplifies his brand of democratic socialism, Stephanopoulos tried to brush him back: "I can hear the Republican attack ad right now: He wants America to be look more like Scandinavia." But Sanders was not cowed. "That's right. That's right," the Vermont senator replied. "And what's wrong with that? What's wrong when you have more income and wealth equality? What's wrong when they have a stronger middle class in many ways than we do?"
---
Verbs
Cuban ferries relaunch, state of emergency lifted, oil train ignites, balls probably deflated, Hamburglar returns, sorority secrets protected, and fake skeletons disinterred.
---
Answers: 12, texas, die from being hit by a pitch
---