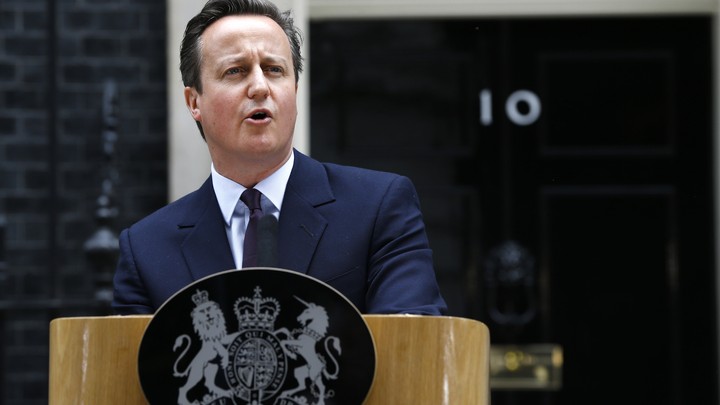 What's Happening: A Surprise Landslide in the United Kingdom
On Friday morning, the United Kingdom woke up to a landslide Conservative Party victory that few had expected. Despite predictions of a very close race, David Cameron's party won a majority of seats in Parliament, making him the first Tory leader to be reelected since Margaret Thatcher.
The biggest losers: Just a day ago, the Labour Party seemed to have an even chance at taking control of the government, despite its less-than-charismatic prime minister candidate, Ed Miliband. Instead, the party got trounced and lost several of its most senior leaders. With Cameron in charge, Europe may have to contend with serious British demands to keep the United Kingdom from exiting the European Union.
Scots, neat: The other major winner on Thursday was the Scottish National Party (SNP), which became the third-largest party in parliament with 56 seats. Among the new SNP members in parliament is Mhairi Black, a 20-year-old university student, who will become the youngest British lawmaker since the 17th century.
---
Snapshot
---
Quoted
---
Outstanding Question
Will the presidential debates ever include third-party candidates again? Two-thirds of Americans say they want the option to vote for a third-party candidate. Thanks to unelected members of the Commission on Presidential Debates (CPD), even if a third-party candidate manages to make a serious showing, they likely wouldn't be allowed to debate on the national stage. After Ross Perot's 1992 campaign, the CPD now requires candidates to poll above 15 percent in five polls—and the CPD can also pick and choose the polls. Experts peg the cost for an independent candidate to get to 15 percent at $270 million, money that no independent candidate is likely to raise. A proposal to allow a third-party candidate on the ballot in enough states to win the electoral college has been effectively stonewalled. For now, the two-party duopoly on the presidential debates seems unshakable.
---
Weekend Read
Olga Khazan's "Into the Body of Another" looks at the growing trend of locking women up for using drugs while pregnant:
It reportedly took a jury 19 minutes to convict Melissa of introducing the drug into her son's body. She was sentenced to 20 years in the Arkansas Department of Corrections, the maximum for this type of crime. In all, she lived with Michael as his mother for less than a year.

"By the time they actually took her to trial, she had rehabilitated herself," Melissa's child-custody attorney, Pamela Fisk, told me. "She had done the drug treatment, she had done parenting, she had done counseling. She had done everything the state had put in place. This is punishment. This is not rehabilitation."
---
Verbs
Syrian rebel training begins, Baltimore investigation launched, southeastern storm looms, self-driving semis roll out, Bill Simmons and ESPN part ways, Muppets return, and unknown penis artist thanked.
---
We want to hear what you think about this article. Submit a letter to the editor or write to letters@theatlantic.com.
Jake Swearingen
is a former associate editor at
The Atlantic
. He was previously the digital director at
Modern Farmer
.
Adam Chandler
is a former staff writer at
The Atlantic
. He is the author of
Drive-Thru Dreams: A Journey Through the Heart of America's Fast-Food Kingdom
.