The Atlantic Daily: Bombs Fall Again in Yemen
The Saudi ceasefire in Yemen lasts only hours, trying to unravel a mysterious death in Baltimore police custody, and more.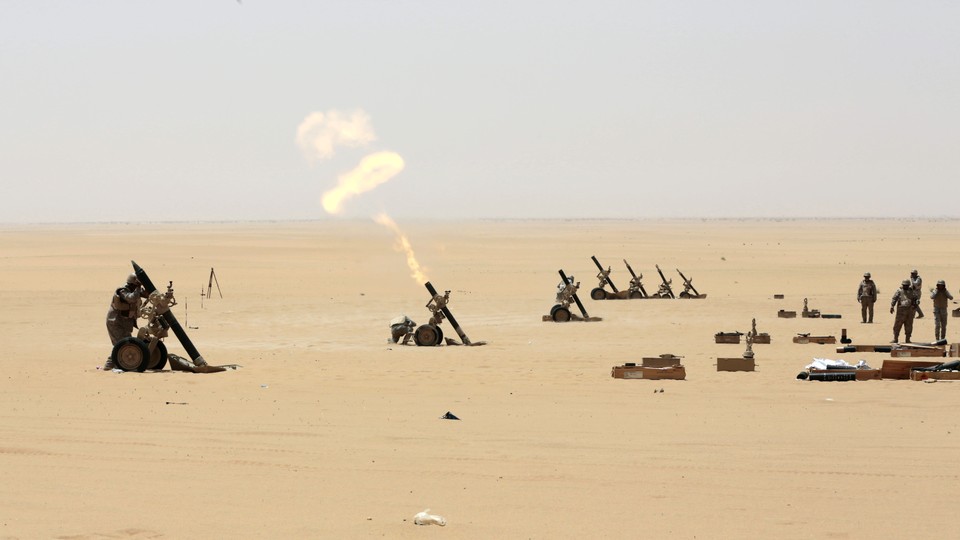 What's Happening: Saudi Shelling Resumes
Saudi Arabia resumed airstrikes against a military base in Taiz, Yemen, hours after announcing that it had halted its monthlong military campaign against its neighbor. The Saudi government seeks to defeat the Houthis, an insurgent group who gained control of Yemen after overthrowing president Abdu Rabbu Mansour Hadi last September.
The context: The conflict in Yemen is, in part, a regional rivalry between Saudi Arabia, the Arab world's most powerful Sunni state, and Shia Iran. The Saudis have accused the Iranians of supplying Houthi rebels with weapons, a claim that Tehran denies. Nevertheless, Saudi Arabia isn't taking any chances—they've maintained a blockade of Yemen's largest port.
A humanitarian crisis: The blockade has led to fuel shortages that prevent Yemenis who wish to flee from leaving their homes, and forced hospitals to deal with fewer ambulances and erratic electricity. These problems—combined with declining access to medicine—have led Yemen's health system to the brink of collapse.
---
Snapshot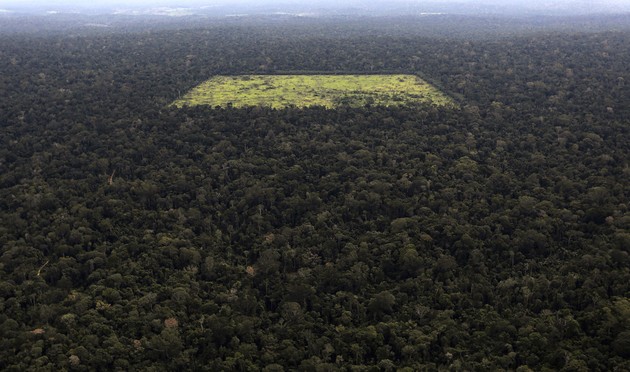 ---
Outstanding Question
What happened to Freddie Gray? When Freddie Gray was arrested in Baltimore, he was struggling to walk. By the time Gray—a 25-year-old black man—arrived at the police station, he was suffering from serious spinal injuries that would later kill him. How did Gray sustain those injuries? Baltimore residents are protesting his mysterious death in the streets. Six Baltimore police officers have been suspended for their involvement. And while the details of Gray's case are yet to emerge, the people of Baltimore have plenty of documented police misconduct to protest. The city paid out $5.7 million to victims of police brutality between 2011 and 2014: Victims included a grandmother, a pregnant woman, and a 15-year-old riding a dirtbike. The question is now whether Baltimore can reform itself—or whether a national response is needed.
---
From the Vault
Vladimir Nabokov was born on this day in 1899. From his short story "Cloud, Castle, Lake," published in The Atlantic in 1944:
The locomotive, working rapidly with its elbows, hurried through a pine forest, then—with relief—among fields. Only dimly realizing as yet all the absurdity and horror of the situation, and perhaps attempting to persuade himself that everything was very nice, Vasili Ivanovich contrived to enjoy the fleeting gifts of the road. And indeed, how enticing it all is, what charm the world acquires when it is wound up and moving like a merry-go-round!
---
Pop Quiz
1. The number of __________ in the U.S. workforce more than doubled between 1977 and 2007.
2. __ million Americans now have some college experience without also having an undergraduate degree.
3. The village of Kannauj, in India's state of Uttar Pradesh, is known for being able to make a perfume out of ____.
---
Evening Read
Michele A. Roberts, the first female head of the NBA players union and a newcomer to pro sports, prepares to take on the league's owners:
[Roberts's] ascent had been slightly controversial, with some grumbling by sports agents about her lack of NBA experience. And then there was the issue of her gender. "I bet you can tell I'm a woman," Roberts said in her July pitch to the players before they voted on whether to give her the job. She told them that men who underestimated her did not fare well: "My past is littered with the bones of men who were foolish enough to think I was someone they could sleep on." She defeated the two male candidates—Dean Garfield, a trade-group executive, and Terdema Ussery, the Dallas Mavericks CEO—on the first ballot, winning nearly every vote cast. "I'm still trying to find out who those two players were," she jokes.
---
Verbs
Radioactive drone discovered, home sales surge, Big Mac sales slump, fracking and earthquakes linked, chaw outlawed, coyotes urbanize, and dog motors away.
---
(Answers: workers over the age of 65; 35 million; rain)