The Atlantic Daily: Bernie Sanders Makes Things Interesting
A challenger to Hillary appears, the bullish charm of John Kasich, and more.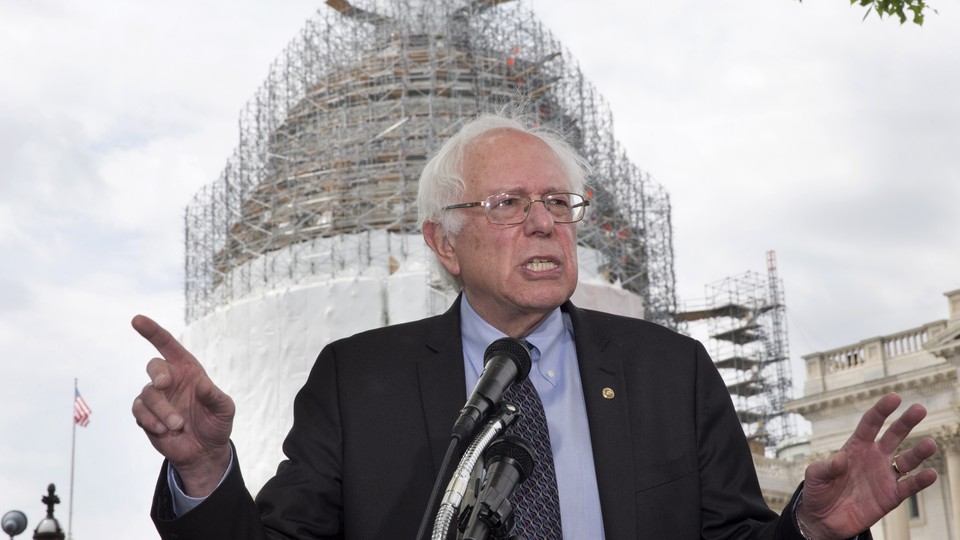 What's Happening: Bernie Sanders Enters the Fray
The Vermont senator announced his White House bid on the lawn of U.S. Capitol on Thursday afternoon. Sanders, an independent and self-styled socialist, is Hillary Clinton's first opponent in the race for the 2016 Democratic nomination.
A populist message: Sanders is centering his campaign on the travails of the middle class as well as the influence of "big money" in American politics. Citing the billionaire Koch Brothers by name in his speech, Sanders says he has already rejected the idea of a Super PAC to fund his campaign.
What about Hillary?: In a post-announcement interview, Sanders told ABC News that he believes he can defeat Hillary Clinton in the Democratic primary. Some political commenters expect that Clinton will tread lightly while dealing with Sanders and may even benefit from having a left-leaning opponent who will highlight her more centrist bona fides. Clinton took to Twitter to welcome Sanders to the race after his announcement.
---
Snapshot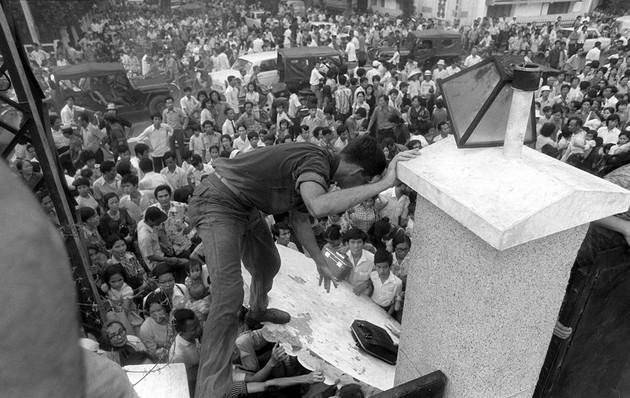 ---
Quoted
---
Pop Quiz
1. In 1952, Harvey Kurtzman founded ________________, changing the face of American comedy.
(See answer, or scroll to the bottom.)
2. Research has shown we perceive the world differently merely by putting on _______________.
(See answer, or scroll to the bottom.)
3. In recent years, prisons, spas, wellness centers, and hospitals have begun adding in on-site  ______________.
(See answer, or scroll to the bottom.)
---
Evening Read
Molly Ball on potential GOP presidential candidate John Kasich:
The thing about John Kasich is, he's kind of a jerk.

Lobbyists in Columbus warn their clients before meeting the governor not to take it personally if he berates them. A top Ohio Republican donor once publicly vowed not to give Kasich a penny after finding him to be "unpleasantly arrogant." As a congressman, Kasich sometimes lashed out at constituents—one who called him a "redneck" in a 1985 letter got a reply recommending he "enroll in a remedial course on protocol"—and when Kasich was thrown out of a Grateful Dead concert for trying to join the band onstage, he allegedly threatened to use his clout to have the band banned from D.C. As I was writing this article, Kasich's press secretary, Rob Nichols, helpfully emailed me the thesaurus entry for "prickly," sensing that I would need it.
---
Verbs
Unemployment claims tumble, Mercury probe plummets, Kim Jong-un trip cancelled,  skyscraper pops up, self-guided bullets terrify, and bribe improperly dispensed.
---
Answers: Mad Magazine, Formal clothing, labyrinths