End-of-Day Wrap-Up: All About Jeb
Focusing on the third Bush, the mental health of high-stake professionals, and more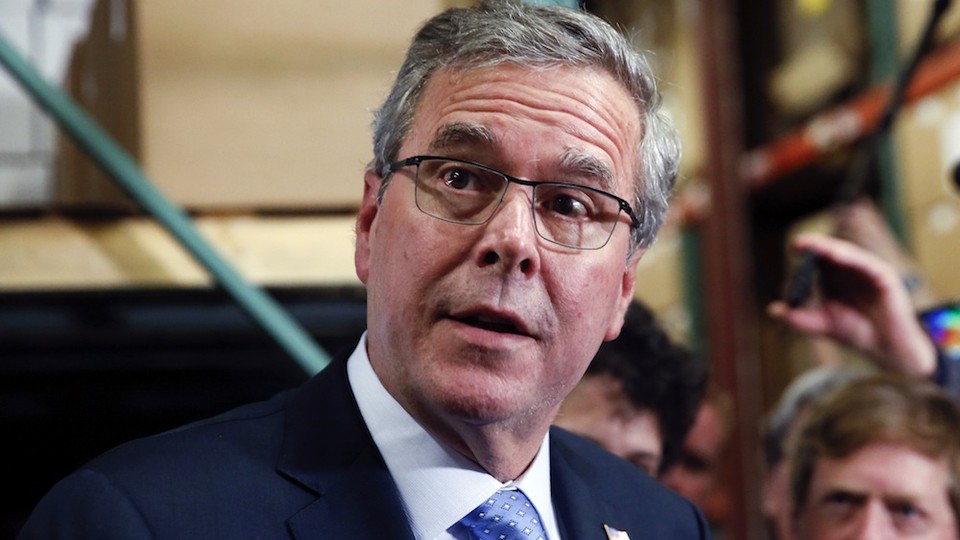 You're looking at a preview of the new Atlantic Daily, a newsletter with stories, ideas and images from The Atlantic, written especially for subscribers. To subscribe, click here, select Atlantic Daily, and enter your email address.
---
What's Happening: All About Jeb
On Thursday, Jeb Bush said he would decide about a presidential run "in relatively short order." As David Graham points out, when it comes to the timeline for would-be candidates, sooner is probably better for Jeb.
Famous or infamous?: In a speech on Wednesday, George W. Bush admitted that Jeb's association with the other Bushes could hurt him on the campaign trail. Despite this, some are noting that Jeb is already embracing many of his brother's policies, especially on foreign affairs.
Political maneuvering: Jeb may not be in the race yet, but he is already slated to deliver the commencement address at Liberty University, where fellow Republican Ted Cruz kicked off his campaign. New Jersey Governor Chris Christie took a shot at Jeb on Thursday, saying the Bush "train has slowed down pretty significantly."
---
Snapshot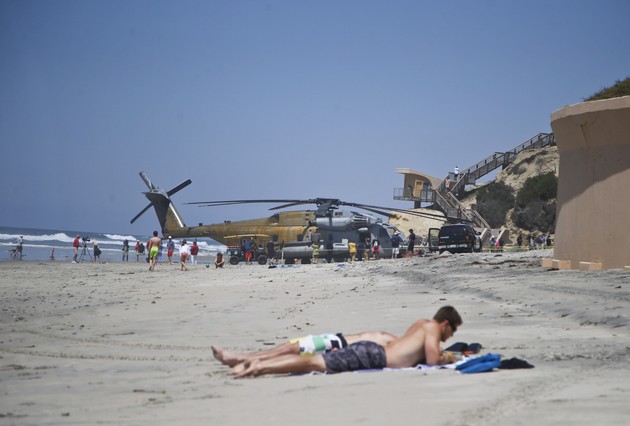 ---
Outstanding Question
How do you ensure public safety while allowing high-stakes professionals to receive psychiatric treatment? Licensed professionals such doctors, lawyers, or pilots sometimes hesitate to seek treatment for mental issues. Pilots are usually grounded for six months if they start taking antidepressants. The pressures can take their toll: Doctors and lawyers commit suicide at higher rates than most other professions. What's the proper balance between protecting the public while also encouraging workers to seek the help they need—without fear of penalty or stigmatization?
---
Pop Quiz
1. For $1,535, you can buy _________ on The New York Times online store.
2. The country of _______ has the sad distinction of being host to the world's longest-running series of civil wars.
3. Europeans currently use _______ far more than Americans do.
---
Evening Read
Should the Americans with Disabilities Act apply to the Internet as well?
When the disabled go online, much of their activity can be hampered by the rich sensory experience the rest of us take for granted. The hearing-impaired face either the absence of closed-captioning or apps that do a poor job of providing it. The seeing-impaired are unable to access screen readers that orally interpret online text or send it to a Braille display. They often miss important visual elements—like "submit" buttons—because they aren't coded appropriately for the blind. Those with other physical or cognitive challenges face a variety of problems that range from websites that lack the code to "speak" to assistive devices (in the case of those with multiple or more severe physical disabilities) to an inability to understand what information is provided (in the case of those with cognitive or developmental disabilities).
---
Verbs
Bernanke cashes out, foreclosures plummet, pro-Russian journalist killed, Cannes unveiled, fast-track speeds up, 95-year-old man flies, and coffee-drinking parrot blamed.