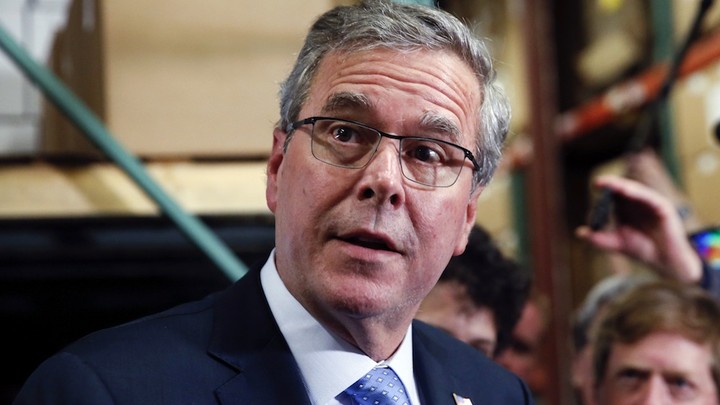 ---
What's Happening: All About Jeb
---
Snapshot
---
Outstanding Question
---
Pop Quiz
1. For $1,535, you can buy _________ on The New York Times online store.
2. The country of _______ has the sad distinction of being host to the world's longest-running series of civil wars.
3. Europeans currently use _______ far more than Americans do.
---
Evening Read
Should the Americans with Disabilities Act apply to the Internet as well?
When the disabled go online, much of their activity can be hampered by the rich sensory experience the rest of us take for granted. The hearing-impaired face either the absence of closed-captioning or apps that do a poor job of providing it. The seeing-impaired are unable to access screen readers that orally interpret online text or send it to a Braille display. They often miss important visual elements—like "submit" buttons—because they aren't coded appropriately for the blind. Those with other physical or cognitive challenges face a variety of problems that range from websites that lack the code to "speak" to assistive devices (in the case of those with multiple or more severe physical disabilities) to an inability to understand what information is provided (in the case of those with cognitive or developmental disabilities).
---
Verbs
Bernanke cashes out, foreclosures plummet, pro-Russian journalist killed, Cannes unveiled, fast-track speeds up, 95-year-old man flies, and coffee-drinking parrot blamed.
We want to hear what you think about this article. Submit a letter to the editor or write to letters@theatlantic.com.
Jake Swearingen
is a former associate editor at
The Atlantic
. He was previously the digital director at
Modern Farmer
.
Adam Chandler
is a former staff writer at
The Atlantic
. He is the author of
Drive-Thru Dreams: A Journey Through the Heart of America's Fast-Food Kingdom
.