End-of-Day Wrap-Up: Loretta Lynch Nears Confirmation
Obama's attorney general nominee goes up for a vote, the GOP attempts to maneuver around gay marriage, and more.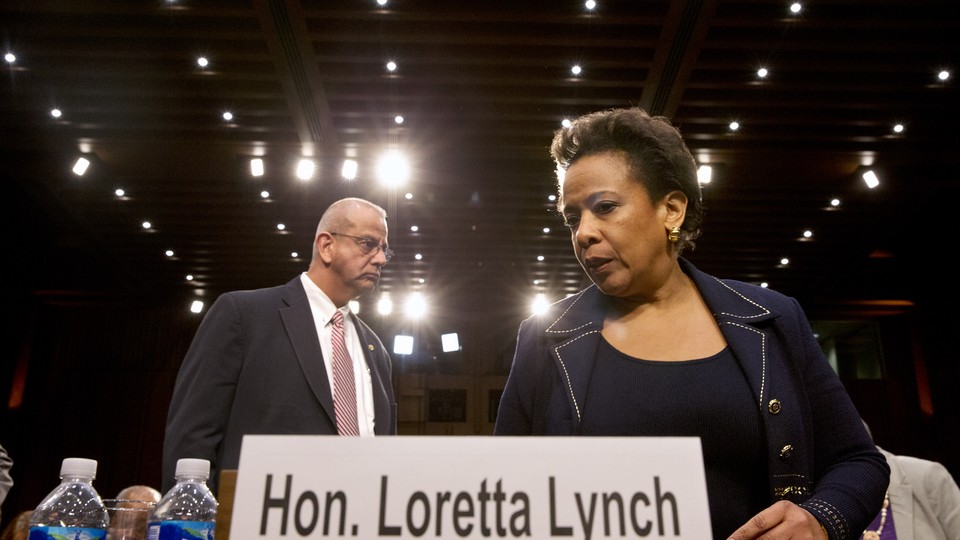 What's Happening: Finally, a Vote on Loretta Lynch
Loretta Lynch will get a Senate confirmation vote this week, five-and-a-half months after she nominated to replace Eric Holder as attorney general. The last step in approving Lynch had been delayed while the Senate wrangled with a sex trafficking bill.
Behind the hold-up: The key to unlocking Lynch's confirmation vote turned out to be a deal over abortion restrictions contained within the bipartisan bill. After weeks of filibustering, the two parties finally reached a compromise on Tuesday.
Biding time: President Obama first nominated Lynch back in November, and she won approval by the Senate Judiciary Committee in late February. The delay in holding Lynch's full vote is the longest for an attorney general nominee in over three decades. As Russell Berman notes, "The delay was particularly curious given that it only extended the tenure of Holder, a frequent target of conservative criticism."
---
Snapshot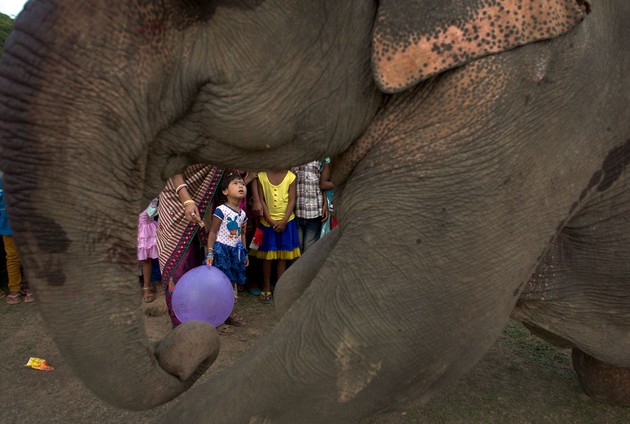 ---
Outstanding Question
How will Republican presidential candidates handle gay marriage? Opposing gay marriage is essential for winning the GOP primary, but a handicap in a general election where the majority of Americans support same-sex marriages. This means that would-be nominees like Marco Rubio, John Kasich, and Scott Walker have attempted to split the difference by saying they would attend gay marriages, even if they don't approve of them. Others, like Jeb Bush and Rand Paul, want leave it to individual states to decide for themselves on the issue. With the Supreme Court set to rule this summer on same-sex marriage, potentially making it legal everywhere, that defense could go away. The plus side for Republicans: legalizing gay marriage nationally would also remove it from the state of play.
---
Pop Quiz
1. ______ uses the poop emoji far more often than any other country.
2. In 2012, only ___ of the 3,144 counties in America actually sentenced people to death.

(See answer.)
3. Chef Joan Cheever is facing a $2,000 citation for serving food to __________.
---
Evening Read
Women around the world continue to douche, even though the practice can cause lasting harm:
Douching made its commercial debut in the mid-19th century, when the Éguisier Irrigator appeared in French pharmacies. Women used the device—consisting of a nozzle and plunger—to prevent pregnancy. In the 1920s in the U.S., Lysol—yes, that Lysol—became the most popular douche product, according to an article by Mother Jones. On the pages of McCall's and Ladies Home Journal, it claimed to act as a spermicide, and "the perfect antiseptic for marriage hygiene." Rinsing out the vagina post-coitus was believed to kill any sperm left in the body and decrease a woman's chances of getting pregnant. These Lysol products came in the form of inserts, foaming powders, effervescent tablets, jellies, and sprays. It wasn't until the early 1980s that U.S. health experts realized the toxic effects of washing out your vagina with Lysol. It was causing permanent damage, and in many cases was actually burning women's labia and cervixes.
---
Verbs
Ex-president sentenced, Chinese air fails, bombing campaign halted, antigay bill reconsidered, bourbon thieves busted, and crack-smoking tie sold.
---
(Answers: Canada, 59, homeless people)