End-of-Day Wrap-Up: Hundreds of Migrants Feared Dead at Sea
A disaster in the Strait of Sicily, a crisis in forensic evidence, and more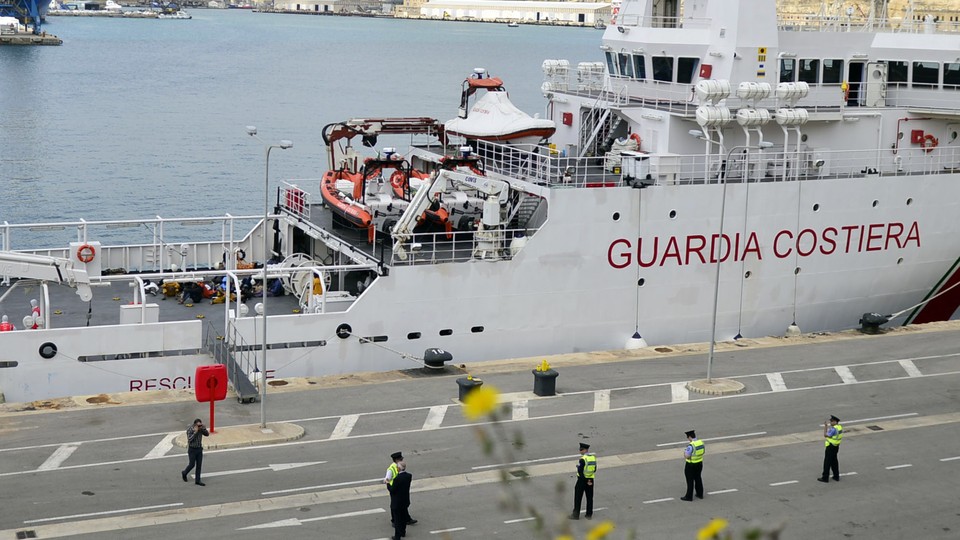 What's Happening: Another Mediterranean Tragedy
A ship possibly carrying hundreds of migrants capsized off the coast of Libya on Sunday, in what may be the deadliest accident yet of an ongoing immigration crisis. Thousands of migrants have died while seeking refuge in Europe.
An absence of rescue teams: This latest episode comes just months after European officials decided to scale back costly naval operations to rescue migrants. Some argue the decision to cut back hasn't deterred refugees who are fleeing violence and war.
Responses: Italian Prime Minister Matteo Renzi vowed to track down "the merchants of human lives" who dispatch the ships full of people. Maltese Prime Minister Joseph Muscat denounced the "gangs of criminals" who force migrants onto boats "sometimes even at gunpoint."
Snapshot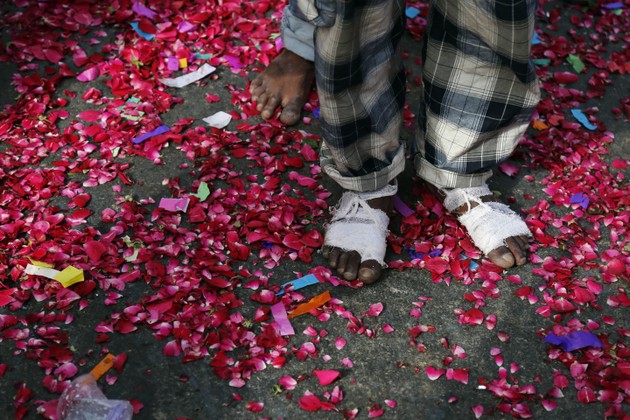 Outstanding Question
Can we trust forensic evidence? A new report shows the majority of investigators in an elite FBI forensic team in the 1980s and 1990s gave overstated and "flawed" testimony. Most of the bad evidence came from "subjective" analysis, like hair and bite-mark comparisons—and those mistakes have contributed to at least 80 wrongful convictions since 1989, with 32 of those defendants being sentenced to death. Forensics can still help find the truth: A DNA test recently led to the exoneration of a North Carolina man who had been wrongfully locked-up for almost forty years. But crime labs typically report directly to prosecutors, leading to cases where forensic investigators overstate evidence that helps the state and ignore evidence that could free potentially innocent defendants.
Pop Quiz
1. The now-common term "______" was first used in feminist writer Rosalind Cowards's 1984 book Female Desire.
2. The United Nations held an arms-control conference to figure out if high-tech _________ might violate the laws of war.
3. Two men recently pleaded guilty to misdemeanor charges after they were found holding a 15- and 16-year-old pair of sisters against their will, forcing them to sell _______ eight hours a day for $20 a day.
Evening Read
Arthur Budovsky claimed Liberty Reserve was his attempt to create a digital currency that didn't require a bank account or credit card. The U.S. government says he actually created a money laundering operation with $6 billion in proceeds:
Little did Arthur Budovsky realize, but the Secret Service had been keeping an eye on Liberty Reserve since at least 2010. As part of its investigation, agents tested just how carefully Liberty Reserve vetted its users. An agent tried opening an account with the name "Joe Bogus" and an address of "123 Fake Main Street" in "Completely Made Up City." The agent also named the account "ToStealEverything" and wrote that it would be used for "shady things." He encountered no problems, and the account was soon functional.
Verbs
White House fence jumper nabbed, Oxfam warehouse bombed, blob kills, ape smuggler busted, tusks seized, circus sold, and clowns brawl.