End-of-Day Wrap-Up: The Horror of Germanwings 9525
Details of the crash emerge, the link between cooking shows and weight gain, and more
What's Happening: The Horror of Germanwings 9525
Tuesday's tragedy turned into Thursday's horror after the audio recording for Germanwings Flight 9525 revealed that the plane had apparently been "deliberately crashed."
The co-pilot: Authorities say Andreas Lubitz, a 27-year-old* German national, is responsible for the crash. Lubitz locked his fellow pilot out of the cockpit and then triggered the descent. Security checks on Lubitz didn't raise any concerns, but some are pointing to a six-month gap in his flight training as evidence that he might have suffered from depression.
Flight patterns: Unlike those in the United States, European regulations do not require there to be two people in the cockpit at all times. At least four airlines changed their regulations in the wake of Thursday's revelations. James Fallows explains dilemma of the cockpit door, which must be fortified against attack and openable in case of emergency. The fate of Germanwings 9525 may be similar to the EgyptAir 990 crash, which William Langewiesche wrote about in The Atlantic in 2001.
3 Short Links About the Economics of Sports
Outstanding Question
Will imitating what you see on Food Network make you fat? A recent study showed that women who watched cooking shows and regularly cooked from scratch weighed more than women who didn't watch them, or who did watch them but didn't often cook from scratch. While celebrity chef recipes tend to be high in sugar, fat, and salt, surveys show that people don't actually make the recipes they see on TV. Instead, cooking shows might be a symptom of a culture that views food as spectacle, not nutrition.
Shameless Sharebait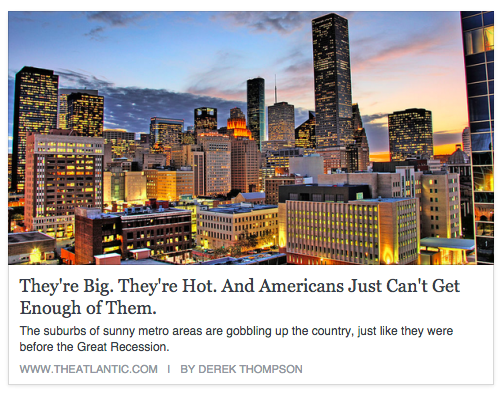 Snapshot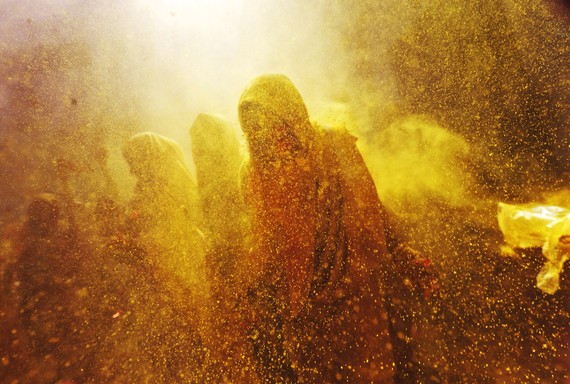 Verbs
Yemeni president flees, unemployment claims drop, Texan suburbs grow, "religious freedom" bill signed, shape-shifting frog identified, escaped police horse perambulates, and Richard III reburied.
---
* This article originally stated Lubitz was 28 years old. We regret the error.