Introducing The Atlantic's New Subscription Model
Help support 162 more years of journalism that matters.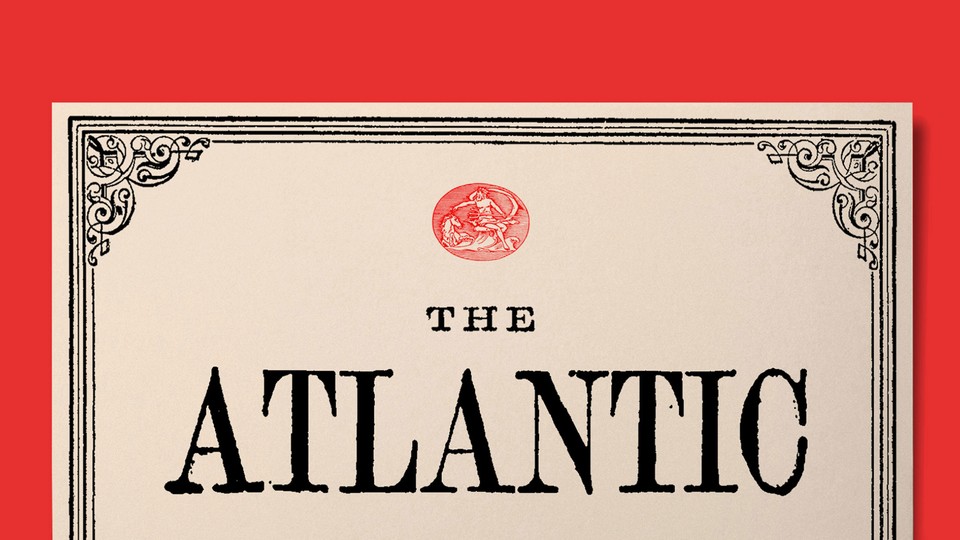 In 1864, a journalist named James Gilmore told President Abraham Lincoln about his quixotic attempt to negotiate the South's surrender. Gilmore had crossed Union lines to visit the Confederate president, Jefferson Davis, in Richmond. But Davis had rebuffed the Northern emissary. Lincoln told Gilmore he saw an opportunity to draw attention to Davis's recalcitrance, and Gilmore proposed publishing an account of his adventure in the New York Tribune.
"Can't you get it into The Atlantic Monthly?" Lincoln asked. The president was a loyal subscriber to the magazine. "It would have less of a partisan look there." Such an article in The Atlantic, Lincoln told Gilmore, "could be worth as much to us as a half a dozen battles."
[Subscribe to The Atlantic. Already a subscriber? Create your account.]
The Atlantic, just seven years old at the time, had already become America's indispensable magazine of ideas, argument, and great narrative. Over the next 155 years, our stories would shape the nation, and the world: from Frederick Douglass's appeal for suffrage, to Alfred Thayer Mahan's case for the United States as a global power, to John Muir's essays that helped establish the National Park Service, to Helen Keller's treatise on industrialization and women's empowerment. Our writers, including the greats of three centuries—Ralph Waldo Emerson and Harriet Beecher Stowe; Mark Twain, Edith Wharton, and W. E. B. Du Bois; Virginia Woolf, Albert Einstein, Sylvia Plath, David Foster Wallace; and on and on—have helped America understand itself, and understand the world, like no other magazine has ever done.
Today, our battalion of reporters and commentators cover the globe, providing our readers with comprehensive coverage of technological change, cultural dislocation, and political chaos; and with stories that help make sense of daily life. You can see the scope and depth of our journalism in the work we published just this morning: from Jemele Hill making the case for why black athletes should leave white colleges; to James Fallows on how America can find hope in the fall of Rome; to Amanda Mull on the surprising comeback of the hair scrunchie.
Thanks to the quality of our team's work, The Atlantic has never been bigger than it is right now. More than 30 million people each month visit our website, read our print magazine, watch our documentaries, listen to our podcasts, and attend our live events. But our ambitions are still growing. Our aim is nothing less than to be a standard-bearer for truth in an age of disinformation.
From the very first issue—cover price 25 cents—our magazine has relied on readers who recognize the value of ideas; who believe that rigorous reporting, critical thinking, independent analysis, and beautiful writing are things worth cherishing.
To ensure that The Atlantic has a bright future, we are today introducing a new digital-subscription service. The Atlantic turns 162 in November. My dream is that the steps we take in this period—a difficult one for our industry, as you no doubt know—will guarantee that our magazine will celebrate its bicentennial as a flourishing and indispensable creator of the world's best journalism.
Beginning today, you will be able to read five articles each month on our website without cost. If you'd like to read more, you'll be invited to subscribe for unlimited digital access. The subscription will also grant you a weekly newsletter with insights from our newsroom, plus many other benefits.
If you're already a subscriber, we encourage you to create your account or sign in to enjoy your benefits, including full digital access.
You'll notice more changes in the months to come—from a fresh look to brand-new digital experiences and storytelling platforms. The Atlantic has always been dedicated to ideas that matter, and we are committed to making our work as indispensable to you as your support is to us.
This is the start of our next 162 years. We hope that you will join us on our continuing adventure.