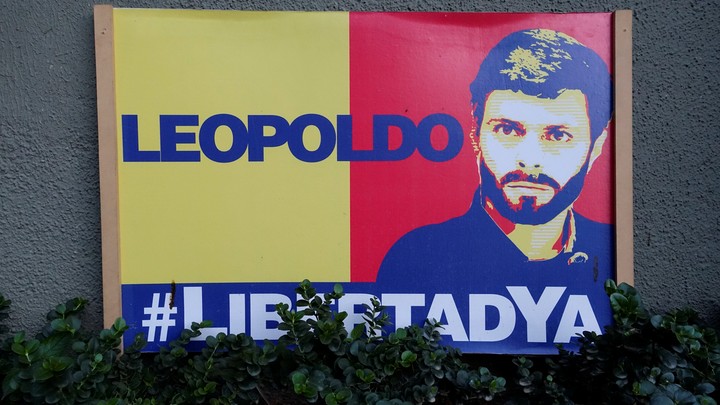 Two Venezuelan opposition leaders were arrested overnight, their relatives said, two days after President Nicolas Maduro claimed victory in a vote that all but turns his country into a one-party dictatorship.
Leopoldo López and Antonio Ledezma had both been under house arrest since 2014 for their role in deadly anti-government protests that year. Although both men remain influential, their direct role in the recent protests against Maduro's attempt to consolidate power is less clear.
Lilian Tintori, López's wife, said on Twitter that she didn't know where her husband had been taken, but said she held Maduro responsible for his safety. Video she posted on Twitter showed him being taken away by the Sebin, the country's intelligence service.
12:27 de la madrugada: Momento en el que la dictadura secuestra a Leopoldo en mi casa. No lo van a doblegar! pic.twitter.com/0EdlQvEGXS

— Lilian Tintori (@liliantintori) August 1, 2017
Vanessa Ledezma, Ledezma daughter, posted a similar video. It's unclear where the two men were taken.
The accounts of the two families confirm the worst fears of many Venezuelans that their country has slid inexorably toward dictatorship under Maduro. On Monday, the U.S. imposed sanctions on the Venezuelan leader, freezing all his assets in the U.S., and barring U.S. citizens from doing business with him. The sanctions were in response to Sunday's vote.
As my colleague J. Weston Phippen wrote:
Venezuela held a vote Sunday to elect members of a constituent assembly with broad powers that will likely dissolve the opposition's last bastion of strength, the National Assembly. There was no option to vote against the process—even though 85 percent of the country is reportedly against it—and the opposition boycotted the vote; instead, they filled the streets in protest in what became one of the most violent days in three months.
The U.S. Department of Treasury said Maduro had "deliberately and repeatedly abused the rights of citizens through the use of violence, repression, and criminalization of demonstrations."
We want to hear what you think about this article. Submit a letter to the editor or write to letters@theatlantic.com.