U.S. Sanctions Top Venezuelan Officials
The economic penalties were announced just days before Venezuela will vote to elect a body capable of rewriting the nation's constitution.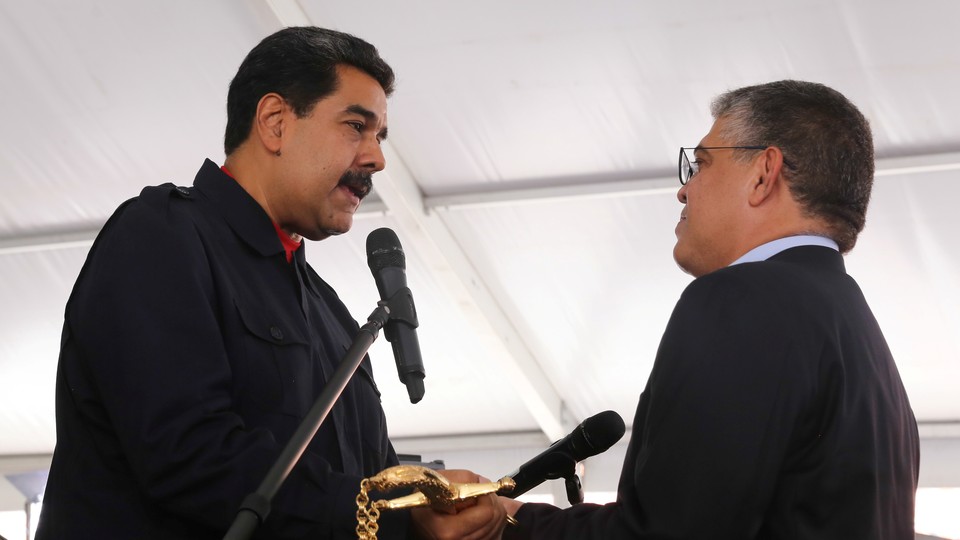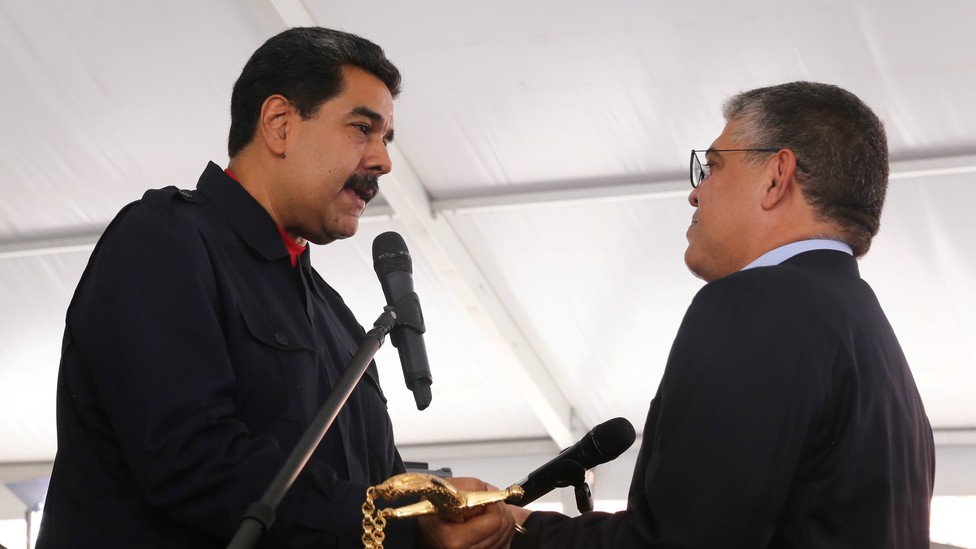 The U.S. government sanctioned more than a dozen senior Venezuelan officials on Wednesday, just four days before the nation is set to elect a constituent assembly to rewrite its constitution. The election has been heavily criticized by members of Venezuela's opposition party, who accuse Venezuelan President Nicolas Maduro of plotting to gain sweeping control over the nation and its democratically-elected congress. Last week, around 7.5 million Venezuelans participated a symbolic referendum vote to reject Maduro's plan, with nearly all participants voting against the constituent assembly.
The assembly has also been denounced by numerous world leaders, including former Mexican President Vicente Fox, who was banned from Venezuela after attending the referendum vote alongside other Latin American officials. In a statement issued by the White House last week, U.S. President Trump praised the referendum's "huge turnout" and threatened to "take strong and swift economic actions" against the Venezuelan government if the constituent assembly is elected on Sunday. Tuesday's sanctions, which freeze the U.S. assets of 13 Venezuelan officials and bar them from conducting business with U.S. entities, appear to be an effort to deter Maduro allies from participating in the constitutional rewrite.
"Anyone elected to the National Constituent Assembly should know that their role in undermining democratic processes and institutions in Venezuela could expose them to potential U.S. sanctions," U.S. Treasury Secretary Steven Mnuchin said on Wednesday, adding that the U.S. "will not ignore the Maduro regime's ongoing efforts to undermine democracy, freedom, and the rule of law." Since assuming the presidency in 2013, Maduro has been accused of enforcing a dictatorship that jails opposition leaders, censors news outlets, and has essentially ruled by decree since the opposition took control of congress in 2015.
As my colleague Weston Phippen pointed out earlier today, next week's election will likely signal the end of democracy in Venezuela as Maduro seeks to regain authority over the Venezuelan congress, or National Assembly—the nation's only remaining democratic institution and a critical check on the president's power. In March, Maduro attempted to dissolve the assembly through the Venezuelan supreme court, which remains loyal to his government, but later rolled back the measure due to international backlash. In recent weeks, however, Maduro has affirmed his desire to pursue an election at all costs, arguing that he "won't be intimidated" by outside pressure.
On Wednesday, Maduro called the latest round of U.S. sanctions "illegal, insolent, and unprecedented." "Who do these imperialists in the United States think they are," he asked, "the government of the world?" Among those sanctioned were national elections director Tibisay Lucena, army chief Jesus Suarez, national police director Carlos Perez, and former vice president Elias Jaua, a leading organizer of the upcoming election, whom Maduro honored at Wednesday ceremony in Caracas. The sanctions also targeted senior employees of Venezuela's state oil company, PDVSA.
U.S. officials told Reuters on Wednesday that the sanctioned individuals have been accused of corruption, threatening Venezuela's democratic institutions, and supporting Maduro's governmental crackdown. The officials also hinted that the sanctions could be part of a "steady drumbeat" of economic penalties lobbed against the Maduro regime. Indeed, many White House insiders speculate that Tuesday could precede a larger sanctions package against Venezuela's energy sector—one all but guaranteed to disrupt the Venezuelan economy, but unlikely to usurp Maduro's overwhelming influence.