U.S. Fears Dispute Over Qatar Will Intensify
Secretary of State Rex Tillerson will fly to Kuwait next week to meet with officials mediating the talks.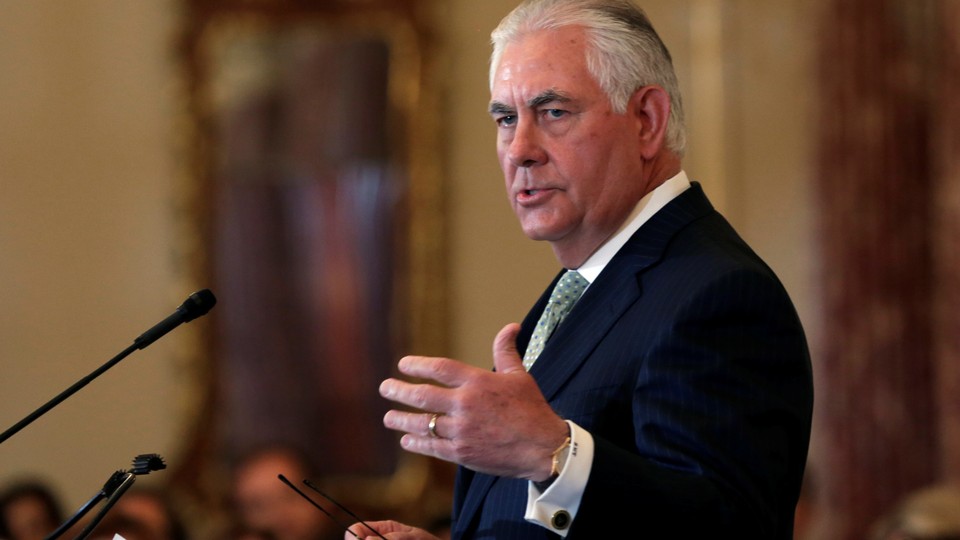 U.S. Secretary of State Rex Tillerson will fly Monday to Kuwait in an attempt to resolve the impasse over Qatar's dispute with its Arab neighbors.
The proposed visit comes just days after the expiration of a deadline Saudi Arabia and its allies set for Qatar to meet 13 demands, including severing links with the Muslim Brotherhood and shutting Al Jazeera, the Qatari-owned, Arabic-language TV station. Qatar has so far refused to meet the demands, and the U.S. State Department said late Thursday it fears the dispute could last weeks, even months.
In June six Arab countries—Saudi Arabia, Egypt, Bahrain, The United Arab Emirates, Libya, and Yemen—severed relations with Qatar, cutting off travel over its land border, as well as all air and sea links. They accused Qatar of working too closely with Iran, and most seriously of funding terrorism, a claim Qatar denies. They gave Qatar 10 days to meet their demands, warning failure to do so would result in "all necessary political, economic and legal measures." But in a handwritten note from the country's leader earlier this week, emir Tamim bin Hamad al-Thani, Qatar refused to meet the demands.
The dispute is of particular importance to the U.S. because Qatar is home to the largest U.S. military base in the region. The two countries have been allies for decades, and in May President Trump signed a $110 billion arms deal with Qatar. Tillerson and the State Department have called for a quick resolution, and have tried to get Saudi Arabia to ease its demands. On Thursday, a State Department spokeswoman said, "We've become increasingly concerned that dispute is at an impasse at this point. We believe that this could potentially drag on for weeks. It could drag on for months. It could possibly even intensify."
But Tillerson's message has sometimes been at odds with Trump's. After the Arab states announced they'd cut ties in last month, Trump criticized Qatar for funding terrorism "at a very high level" and added, "I decided, along with Secretary of State Rex Tillerson, our great generals and military people, the time had come to call on Qatar to end its funding—they have to end that funding, and its extremist ideology in terms of funding."
The competing messages—sometimes made only hours apart from one another—have caused confusion over where the U.S. stands, or how it plans to defuse the dispute.
In his visit next week to Kuwait, Tillerson's will meet with the emir and others who are mediating the dispute.