Will the U.S. Return Russia's Diplomatic Compounds?
Moscow says they are no closer to being returned—and warns of retaliation.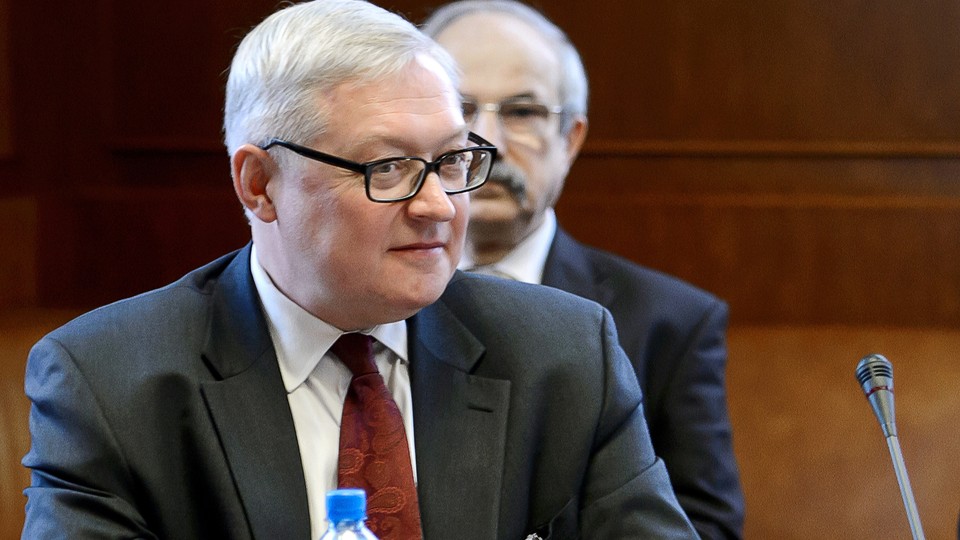 Updated at 10:56 a.m. ET
Russia said two Russian diplomatic compounds in New York and Maryland seized by the Obama administration in retaliation for Moscow's interference in the 2016 election are no closer to being returned after talks Monday in Washington—and warned of a strong response.
"We came up with a number of ideas on how to achieve a visible and tangible improvement in relations. This also applies to the issue of the unconditional return of the Russian diplomatic property to us," Sergey Ryabkov, Russia's deputy foreign minister, told TASS on Tuesday in Moscow. "However, it would be an exaggeration to say that we are on the verge of finding a solution and resolving this situation."
Ryabkov said his talks Monday with Thomas Shannon, the Number 2 U.S. diplomat, in Washington "went off predictably."
"We expected great difficulties during the consultations with the Americans not only on the diplomatic property issue, but on most other issues as well, and so it happened," he told TASS.
In a note to the media, the U.S. State Department said the conversation was "tough, forthright, and deliberate, reflecting both parties' commitment to a resolution.The United States and Russia seek a long-term solution that would address areas of bilateral concern that have strained the relationship. The talks reflected a spirit of goodwill, but it is clear that more work needs to be done."
In December 2016, President Obama ordered the seizure of the two compounds and expelled 35 Russian diplomats in response to Russia's interference in the 2016 U.S. presidential election. U.S. intelligence agencies say Russia tried to interfere in the election on behalf of Donald Trump against his rival, Hillary Clinton; they say, however, there's no evidence to indicate that interference was successful.
Russian President Vladimir Putin rejected the allegations, but at the time said he won't retaliate for the U.S. action—at least until Trump took office the following month. He was hoping, it seems, that Trump's statements hoping for better relations with Moscow would see the controversy settled before any dramatic action. But that hasn't happened. Trump's own stated goal of close relations with Moscow have been stymied by the steady stream of leaks to the media about contacts figures close to him have had with Russian officials about the election. Many in Trump's national-security team also say that while Russia can be an important partner in many respects, it is still playing a destabilizing role in Syria, Ukraine, and other places. The unconditional return of the compounds, they argue, would be rewarding Moscow for its continued actions.
But prior to the meeting with Shannon, Russian officials threatened to expel U.S. diplomats if the issue of the compounds wasn't resolved, with Foreign Minister Sergei Lavrov calling the seizure "shameful." On Tuesday, Ryabkov echoed those comments.
"Such unacceptable and illegal actions cannot go unanswered," he told TASS. "Nothing is to declare on the issue yet, but we have warned Americans that we need an unconditional return of the property; otherwise, retaliation measures will follow."
Monday's talks between Shannon and Ryabkov were the second time the two officials met to discuss the issue. The first time was on May 8 in New York; a subsequent round scheduled for June 23 in St. Petersburg was canceled because the U.S. extended some of its sanctions against Russia. Ryabkov said Tuesday the two sides would continue talking.