Parole Board Grants O.J. Simpson Early Release
The former football star has served nine years in prison for the 2007 armed robbery and kidnapping in Las Vegas.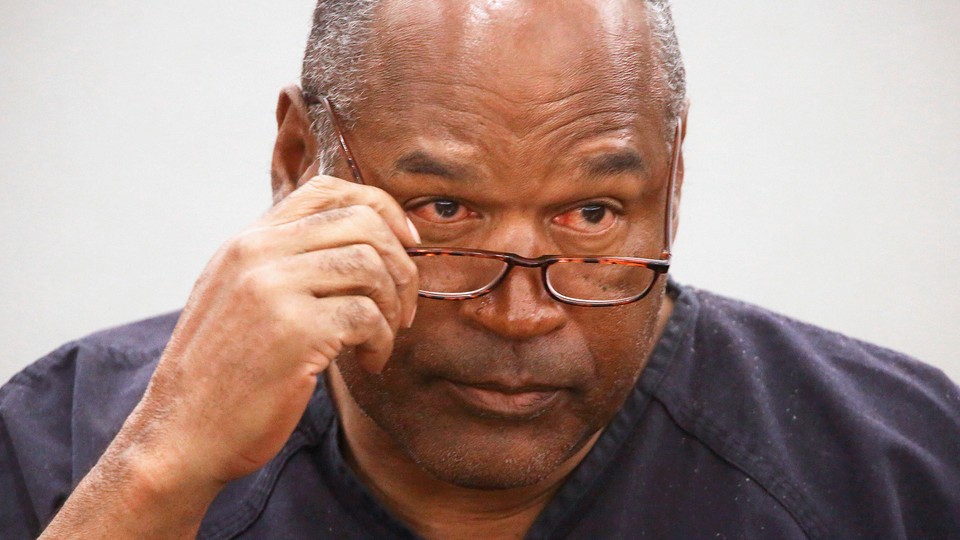 A Nevada parole board unanimously granted O.J. Simpson early release from the Lovelock Correctional Center. The former football star could be free as soon as October 1.
Simpson, 70, has served nine years of a nine-to-33-year prison sentence for the 2007 armed robbery and kidnapping in Las Vegas. He appeared before the four-member Nevada Parole Board via video link.
"Are you humbled by this incarceration?" Simpson was asked by a member of the parole board.
"I wish this never would have happened," he replied, adding later: "I am sorry that things turned out the way they did."
In the 1990s, Simpson, a Heisman Trophy winner and NFL star who parlayed his sporting fame to movies, television, and commercials, went from one of American's best-known figures to one of its most notorious. He captured international headlines following his dramatic arrest in 1994 following the slayings of Nicole Brown Simpson, his former wife, and  Ron Goldman, her friend. Simpson was acquitted of the killings the next year, following an 11-month trial dubbed the "trial of the century." He was found liable for their deaths two years later following a civil suit brought by Brown and Goldman's families.
The board told Simpson Thursday his 1995 acquittal wouldn't be a factor in its decision.
In the years after the acquittal, Simpson was unable to shake the "trial of the century" and the infamy that came with it. He even cowrote a book about the killings titled If I Did It, a work for which he was pilloried.
In 2007, Simpson and his accomplices, some of whom were armed, broke into a hotel room of sports memorabilia dealers to recover, Simpson said, items that belonged to him and which he wanted back. He was arrested and, a year later, was convicted on 12 criminal counts, including armed robbery, kidnapping, and assault with a deadly weapon. He was sentenced to nine to 33 years in prison.
On Thursday, he told the parole board: "I've done my time. I've done it as well and as respectfully as I think anybody can … I want to get back to my kids."
His oldest child, Arnelle Simpson, who appeared before the board, tearfully urged the board to free Simpson. "He's like my best friend and my rock," she said. Speaking of the actions that led to Simpson's conviction, she said while his choices "were clearly wrong … his intentions were not to go in and just make the wrong decision at the wrong time."
"We just want him to come home," she said.
Bruce Fromong, one of the men Simpson was convicted of robbing in 2007, told the board that it was time to free Simpson.
"I've known him a long time," Fromong said. "He is not a threat to anyone out there."
---
Related Video