Mexican Police Kill 19 Gunmen in a Shootout
The state of Sinaloa has seen increasing violence after the capture of cartel leader Joaquín "El Chapo" Guzmán.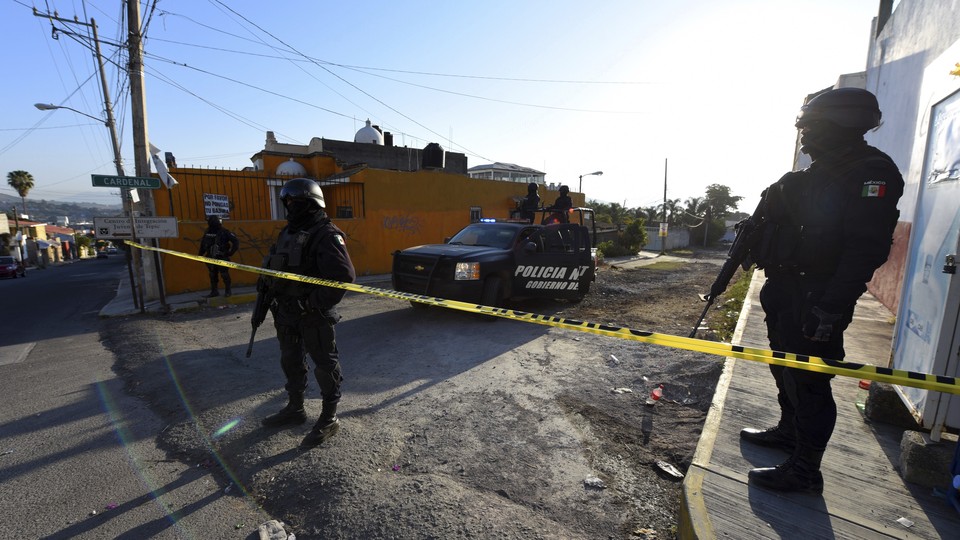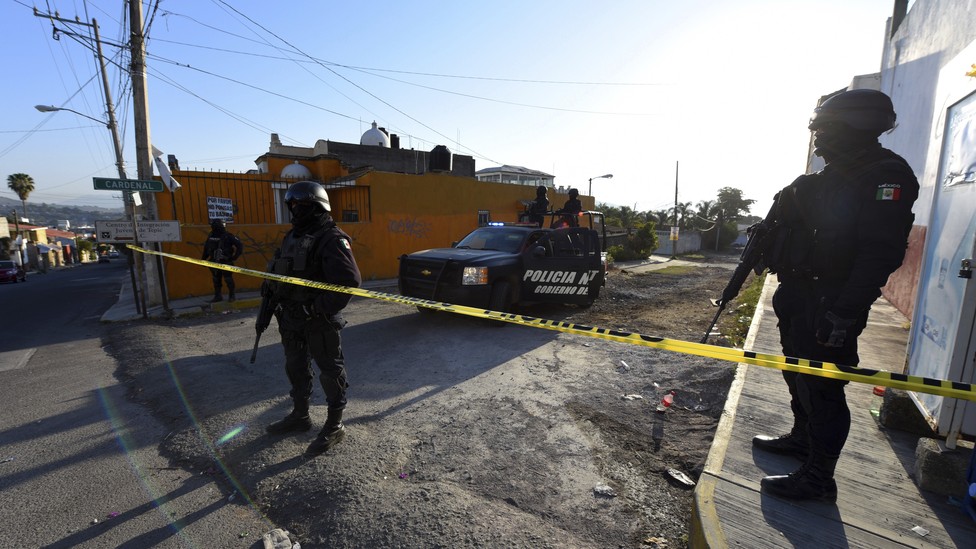 Nineteen people were killed n Mexico's northern state of Sinaloa during a running shootout with police. The fight was one of the area's worst in recent months, and the state is at the center of a battle between drug organizations seeking to gain ground after the capture and extradition to the U.S. of Sinaloa Cartel leader,  Joaquín "El Chapo" Guzmán.
The fight began late Friday not far from the popular beach town of Mazatlan, when several armed men in trucks shot and killed two people. As they fled, local media said police surprised the gunmen and opened fire. They chased the gunmen to the nearby town of La Amapa and then into the mountains where they gunmen and reinforcements. But by now the police had the support of the Army and with them officers killed seventeen gunmen who left behind semiautomatic rifles, handguns, and a shotgun. No police were killed in the fight.
Violence in the region has surged in the first five months of the year as the Sinaloa Cartel cedes ground to rival gangs. Guzman's arrest last January and his later extradition to New York has shaken the recent relative stability in Mexico's drug war. Drug trafficking organizations have been challenging Sinaloa's territory and smuggling routes, very much as they had 10 years ago, when violence began a sharp rise. There are also other factors putting stress on the drug traffickers, like the legalization of marijuana in some U.S. states, which destabilized drug profits and forced some organizations to rely heavily on heroin smuggling.
Government statistics put homicides in the first five months 30 percent higher than the past year, which is a reverse of a declining trend since they peaked in 2011. In Sinaloa alone, murders have increased by 76 percent. Altogether hundreds of thousands of people have died, been disappeared or displaced since 2006, when then-President Felipe Calderón deployed the military to fight cartels.
This year has also been devastating for journalists in the country, and in May award-winning reporter Javier Valdez, who was based in Sinaloa, became one of the year's most high-profile journalist to be killed. Valdez was shot in broad daylight in the state's capital.