Will North Korea Accept the South's Offer of Talks?
Seoul proposed talks July 21 in Panmunjom to defuse tensions.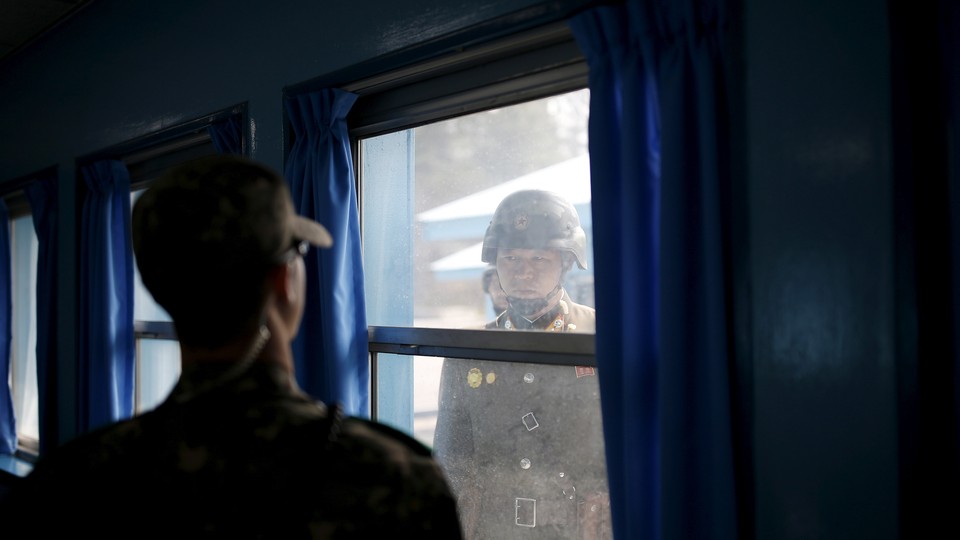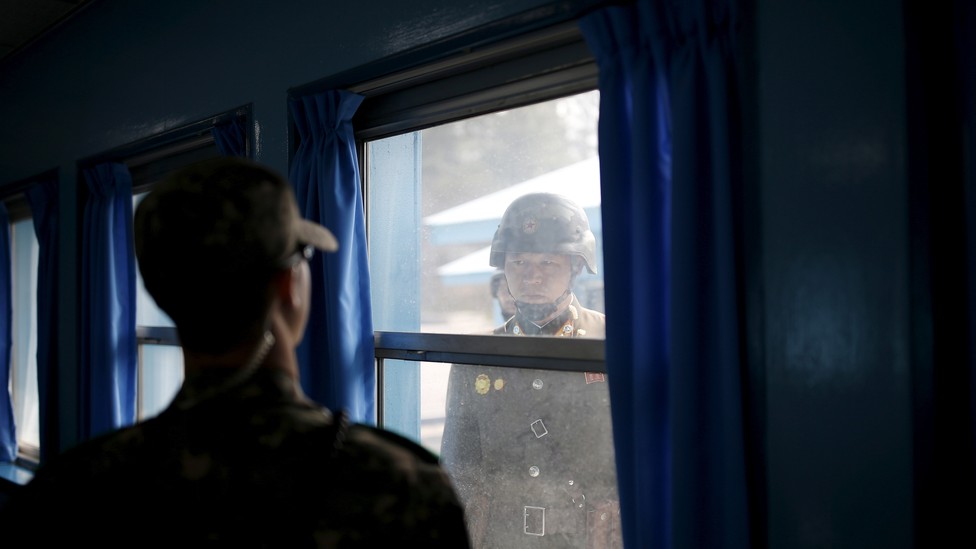 South Korea offered Monday talks with the North to defuse tensions on the Korean Peninsula prompted by Pyongyang's regular missile and nuclear tests.
Vice Defense Minister Suh Choo-suk said in Seoul, the South Korean capital, that the South had proposed talks be held July 21 at Tongilgak, the North Korean building in Panmunjom, which lies on the demilitarized zone (DMZ) between the two countries.
"We expect a positive response from the North," he said.
The building has been used in the past to hold meetings between the two countries, which suspended high-level talks in 2015 amid tensions. Cho Myoung-gyon, the South Korean minister in charge of unification, also urged the resumption of communication links, which were served last year after North Korea carried out a nuclear test. Separately, Kim Sun Hyang, South Korea's acting Red Cross chief, called for talks in Panmunjom on August 1 to discuss the resumption of the reunions of families separated by the 1950-53 Korean War.
Although Pyongyang has not yet responded to Seoul's offer, the move by the South is a reflection of President Moon Jae-in's policy of closer ties with the North. In a speech in Berlin this month, Moon said the need for peace with the North was more important than ever.
"We do not wish for the collapse of North Korea and we will not pursue any form of unification by absorbing the other," he said. "We will not pursue unification by force."
The policy of rapprochement faces obstacles, however, not least of which is North Korea's own recent actions in violation of its international treaty obligations. Pyongyang has tested nuclear devices and long-range missiles capable of hitting Alaska. Most experts say the country will be able to deliver an intercontinental ballistic missile armed with a nuclear warhead to the U.S. West Coast during President Trump's first term in office. The U.S., naturally, does not want this, but it's unclear if the Trump administration or its regional allies in Seoul and Tokyo can persuade Pyongyang to renounce its nuclear weapons and long-range missile programs any better than can past U.S. presidential administrations. China, North Korea's main political backer, says it has limited influence over Pyongyang's behavior, and while that may be true, it's also equally true that China has little incentive to change the status quo on the Korean Peninsula: The last thing Beijing wants is an ally, however unstable it is, be supplanted by a unified Korea that is pro-U.S.