Is the ISIS Leader Al-Baghdadi Dead?
This time his death was reported by the Syrian Observatory of Human Rights, which is typically seen as reliable.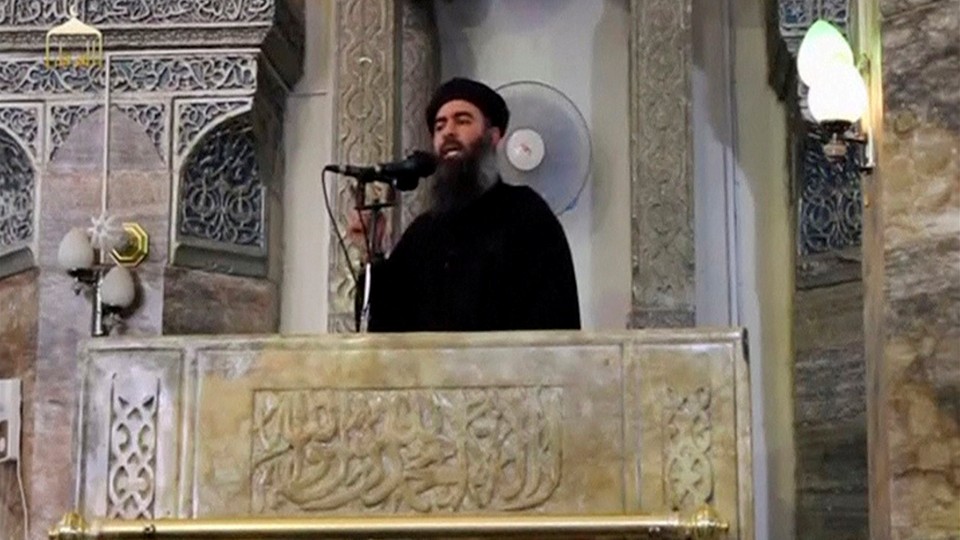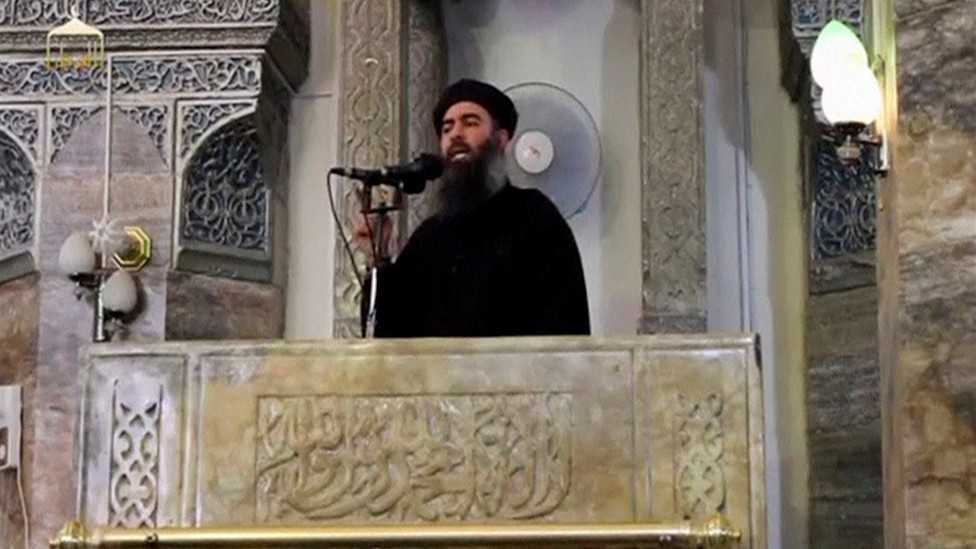 Updated at 8:52 a.m. ET
The Syrian Observatory of Human Rights says Abu Bakr al-Baghdadi, the ISIS leader, is dead.
The group did not cite a source, though Agence France-Press reported that the claim was based on high-level ISIS sources. ISIS's media channels dismissed the account. The news, which comes two weeks after Russia said the ISIS leader was killed in an airstrike near Raqqa, Syria, appears to have been confirmed by President Trump.
Big wins against ISIS!

— Donald J. Trump (@realDonaldTrump) July 11, 2017
The Syrian Observatory of Human Rights is a London-based monitoring group that is widely relied upon by Western news organizations for information on the Syrian civil war. It is seen as reliable in its reporting.
As I reported after the Russian claim on June 16:
Baghdadi has been reported dead several times previously, but Russia has rarely made such claims since its military involvement in the Syrian civil war began in September 2015. The report, which was published in Sputnik, the state-run news service, would be a devastating blow to the group that has steadily lost ground in Iraq and Syria in recent years—pushed back by U.S.-led airstrikes, as well as ground offensives by Iraqi, Kurdish, Shia, and other forces in the region. Russia's involvement in Syria has also hurt the group, which still provides potent reminders of its ability to carry out deadly attacks in Western cities.
At the time, the Russian Defense Ministry said Baghdadi was killed along with about 30 mid-level field commanders and up to 300 militants. On June 22, Russia's deputy foreign minister told state media it is highly likely Baghdadi was killed in the Russian airstrike on May 28.
U.S. military officials have been skeptical of the claim. U.S. Navy Captain Jeff Davis, a Pentagon spokesman, previously said, "We have no information to corroborate those reports." At the time, Reuters cited a senior Trump administration official as saying a number of claims in the Russian reports—including the number of people reported dead—gave the U.S. pause.
The move would likely be a blow to ISIS, which has steadily lost ground in Syria and Iraq. This week, Iraqi forces recaptured Mosul from the group. In Syria, Raqqa, the group's de-facto capital, is on the verge of falling. ISIS retains some ability to strike overseas—though at this point it is unclear if those operations are directed by ISIS or are inspired by it.