The Princeton Student Sentenced to 10 Years in Prison in Iran
Xiyue Wang, a Chinese-born U.S. citizen, was detained last summer on charges of espionage while conducting scholarly research.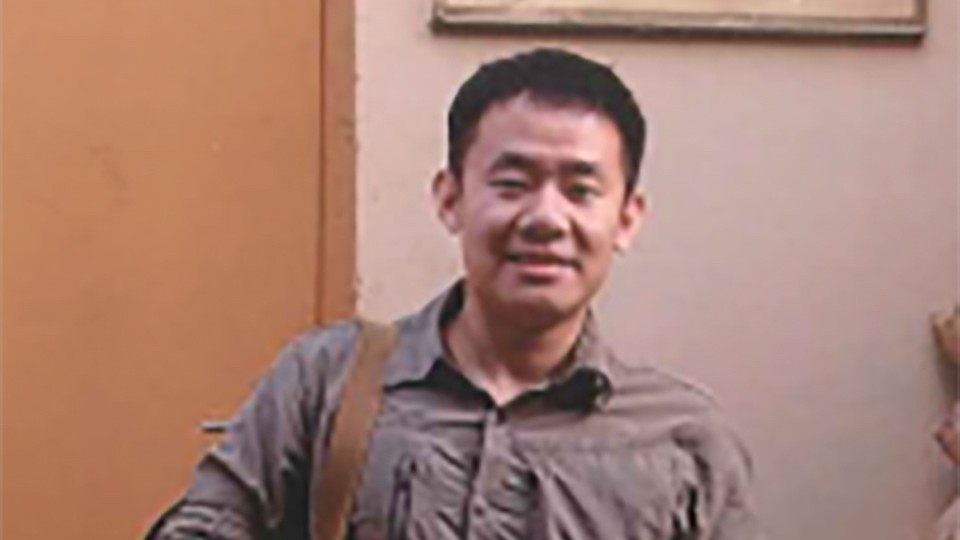 An Iranian court has sentenced an American graduate student to 10 years in prison for spying, the latest case of a U.S. citizen accused of espionage by the Islamic republic.
Xiyue Wang, a Chinese-born U.S. citizen, was arrested last summer while conducting research in Iran for his doctoral dissertation, Princeton University, where he was a graduate student in history, said. Fars, a semiofficial Iranian news agency, quoted Mizan Online, a news agency affiliated with Iran's judiciary, as saying Wang pursued espionage "through the cover of being a researcher." Mizan, Fars said, reported that Wang was "gathering secret and top secret [intelligence]" for the U.S. State Department, Harvard Kennedy School, and the British Institute of Persian Studies. He was accused, the Fars report said, of "infiltrating Iran's national archive and building a 4,500-page digital archive" for "the world's biggest anti-Iran spying organization." It did not elaborate.
Wang has 20 days to appeal the sentence against him.
"We were very distressed by the charges brought against him in connection with his scholarly activities, and by his subsequent conviction and sentence," Princeton said in a statement Sunday after Wang's sentencing. "His family and the university are ... hopeful that he will be released after his case is heard by the appellate authorities in Tehran."
Daniel Day, a Princeton University spokesman, told The New York Times the university had known about Wang's arrest for months, but had worked quietly to have him freed.
In the statement, Princeton identified Wang as a fourth-year doctoral candidate who specialized in 19th- and early-20th-century Eurasian history. He had been in Iran to do scholarly research on the Qajar dynasty, the school said. His biography on the Princeton in Asia website said Wang, who was born and raised in China, received a bachelor's degree in South Asian studies from the University of Washington; he studied Russian and Eurasian studies at Harvard, it said. CNN reported that he moved abroad when he was 19.
Wang is the latest American to be arrested in Iran on espionage charges. All of the others are dual U.S.-Iranian citizens: Siamak Namazi was detained in October 2015; his father Baquer Namazi was detained four months later. They were sentenced in October 2016 to 10 years in prison. Then there is Reza "Robin" Shahini, a San Diego resident who was arrested in July 2016 while visiting family in Iran and sentenced in October of that year to 18 years in prison for spying. He was freed this year pending an appeal. In addition, Robert Levinson, a retired FBI agent, disappeared in Iran in 2007; Iranian officials say they have no idea where he is.
The issue of the Americans detained in Iran are likely to be a focus of the Trump administration's effort to pressure Tehran on a range of issues. President Trump was a vocal opponent of the nuclear deal Iran struck in 2015 with the U.S. and other countries, but has left the deal intact while criticizing other aspects of Iran's policy, including its support of terrorist groups, its actions in Syria and Iraq, and its human-rights record.
Hassan Rouhani, Iran's president, is a relative moderate, who championed the nuclear deal with the West. But his efforts at modernization have been stymied by the influential clerical elite as well as by Ayatollah Ali Khamenei, the country's supreme leader who has the last word on all matters in Iran. Add to this the fact that the deal has not produced the kinds of economic results young Iranians had hoped for when their leaders signed the pact.
In an illustration of just how complicated the deal is for Iran and Rouhani, consider this: Sunday was the second anniversary of the nuclear deal. It was also the day Iranian officials arrested Rouhani's brother Hossein Fereydoun, one of the president's closest aides, on corruption charges. The move, Western news reports said, may have been designed to embarrass Rouhani.