Why Germany Is Warning Its Citizens About Travel to Turkey
The arrest of a human-rights activist on terrorism charges and accusations that German companies are linked to an exiled cleric has made relations tense.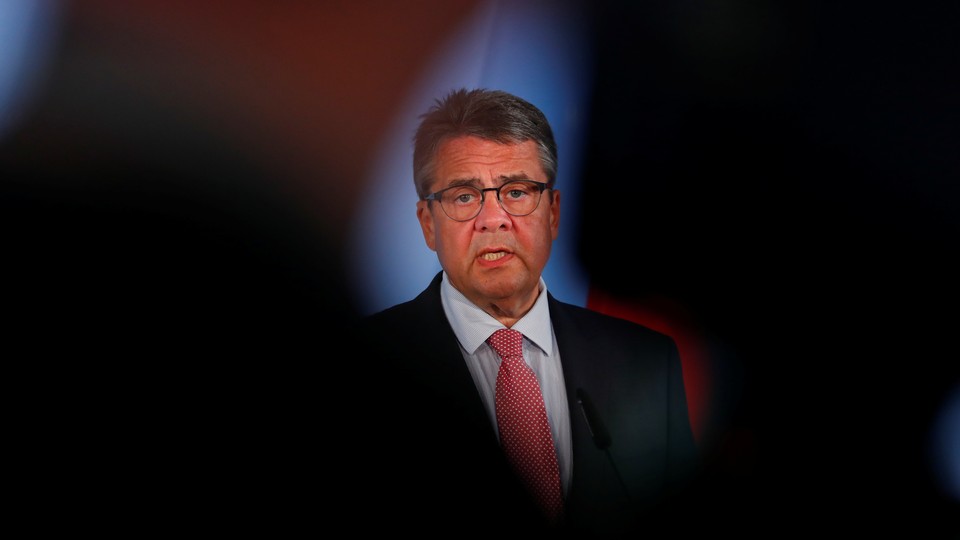 Germany says it is rethinking its policies toward Turkey following the arrest of a German human-rights activist for his alleged terrorist activity, marking a new low in relations between the two countries.
"We want Turkey to be a part of the West, or at least remain in its current position, but it takes two to tango," Foreign Minister Sigmar Gabriel said Thursday in Berlin. "I cannot make out any willingness on the part of the current Turkish government to follow this path with us. For that reason Germany is forced to reorient its Turkey policy."
The first consequence of that reorientation, Gabriel said, was a new travel advisory for German citizens who visit Turkey, warning of "risks" and urging "heightened caution" because, the advisory said, detained Germans had been "restricted in violation of the obligations of international law," and denied consular access. Germany also warned its businesses it can't ensure their investments in Turkey are safe after Recep Tayyip Erdogan's government accused major German conglomerates of ties to Fethullah Gulen, the Pennsylvania-based cleric whom the Turkish president regards as the mastermind behind last year's coup attempt against him. Since that time, Erdogan has cracked down on dissent inside his country, targeting the media, educational institutions, and even the civil service and courts, jailing tens of thousands of people for their alleged links to Gulen.
The dispute between Berlin and Ankara makes talks on Turkey's membership of the European Union's customs union unlikely, Gabriel said, adding he would discuss the pre-accession funds being offered to Turkey with his EU counterparts. Erdogan's turn toward what many critics call authoritarianism, as well as his support for reintroducing the death penalty, and his consolidation of power, all but ensure the prospect of Turkey's membership of the EU is dead.
The new low in relations was sparked July 5 when Turkish authorities arrested six people, including Peter Steudtner, a German human-rights activist, and Idil Eser, Amnesty International's country director in Turkey, for their alleged links to terrorism. Earlier this year, authorities arrested Deniz Yucel, the Turkey correspondent for Die Welt, also for his alleged links to terrorism.
Gabriel, specifically discussing Steudtner's case, said the "accusations are obviously unfounded," adding the activist was possibly in Turkey for the first time. Turkey's Foreign Ministry in a statement said the "matter has been brought before the Turkish judiciary, the independence of which should be trusted." It also denied there was "any deficiency in ensuring consular assistance in accordance with the rules of international law since the first day he was taken into custody."
Erdogan has argued that Germany has supported the coup attempt against him, and wants Berlin to hand over two Turkish general who applied for asylum in Germany after the failed putsch