An Appeals Court Blocks the EPA's Delay on Methane Regulations
The decision ends Scott Pruitt's 90-day postponement of an Obama-era rule that limited the release of the planet-warming gas.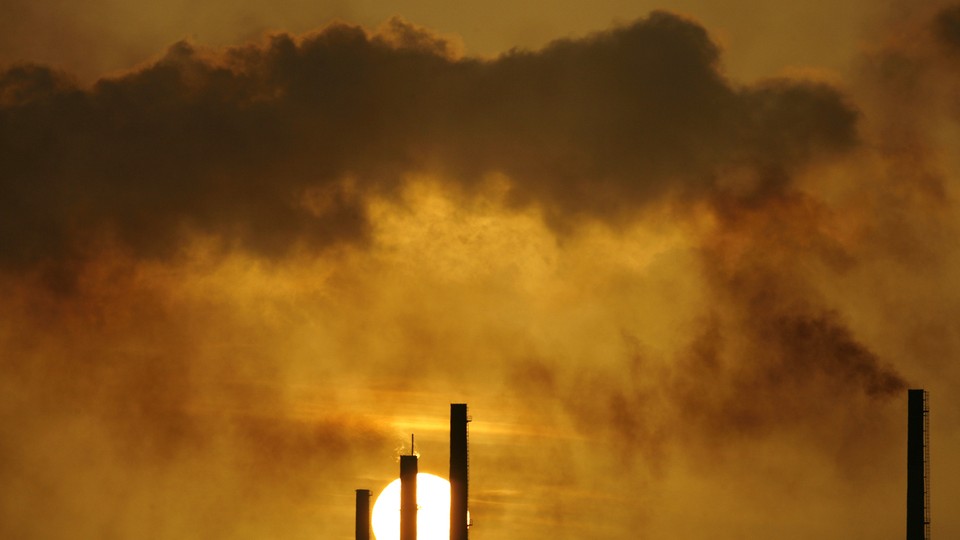 A federal appeals court ruled that the Environmental Protection Agency (EPA) did not have the authority to delay an Obama-era rule that placed regulations on methane emissions leaking from oil and gas wells. Scott Pruitt, head of the EPA, had placed a 90-day delay on the regulation as part of his effort to rescind many of the environmental protections made during the previous administration.
The U.S. Court of Appeals for the District of Columbia ruled 2-to-1 to let the regulations, which were scheduled to take effect in June, proceed. Pruitt announced in April that he'd push back the deadline so the agency could reconsider the measure, which the American Petroleum Institute, the Texas Oil and Gas Association, and other industry groups want gone. Pruitt had argued that his actions was not subject to court review, but the court called his decision "capricious" and vacated the delay. It did, however, say the EPA has the right to reconsider the regulation.
In its ruling, the court said these delays are "essentially an order delaying the rule's effective date, and this court has held that such orders are tantamount to amending or revoking a rule."
The regulation's intent is aimed at limiting methane emissions, which are a byproduct of natural-gas wells. Without the regulation, environmental groups say there are few rules that force companies to measure and control the methane that escapes. Pruitt's skepticism over the regulation is that it, and many other Obama-era regulations like it, hinder business. The natural gas and oil industry also say they're working to reduce methane emissions and that the rules will make low-productions wells unprofitable.
"This ruling declares EPA's action illegal—and slams the brakes on Trump Administration's brazen efforts to put the interests of corporate polluters ahead of protecting the public and the environment," David Doniger, director of the climate and clean air program at the Natural Resources Defense Council, told the Associated Press.
The ruling is a slight setback for the EPA, which under Pruitt is reversing much of former-President Obama's climate change and environmental policies. So far the EPA has taken steps to allow farmers to use a pesticide that some recent studies found can cause brain damage in children, and reversed regulations placed on chemical plants to prevent explosions and spills. Pruitt is also expected to release shortly his plan to reverse the Clean Power Act, which regulates carbon emission from power plants.