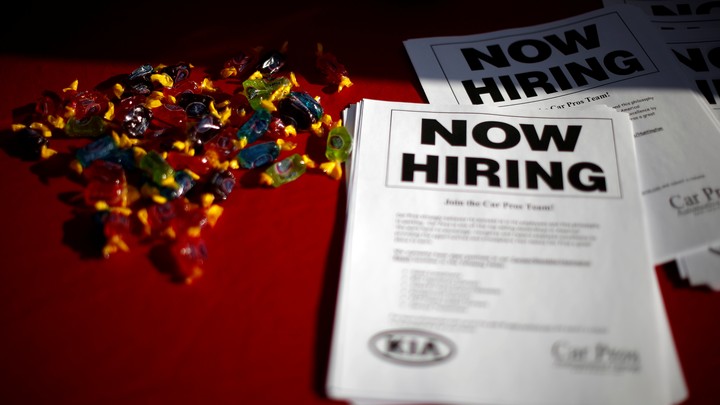 The U.S. economy added 222,000 jobs in June, the Labor Department said Friday, and the unemployment rate was little changed at 4.4 percent.
Economists surveyed by Reuters had expected the addition of 179,000 jobs. The jobless rate was a slight increase over last month's 4.3 percent rate, a 15-year low. The average hourly wage grew 2.5 percent from last year, slightly less than expected, but the robust job growth suggests wages may be on their way back up. The labor-force participation rate stood at 62.8 percent, little changed over last month.
The key takeaways from the data—an increase in the number of jobs created as well as a slight increase in the unemployment rate—suggests that more people are actively looking for work. The data are likely to encourage the U.S. Federal Reserve to raise raise interest rates again this month.
"We're seeing pretty steady, solid hiring," Michael Feroli, chief U.S. economist at JPMorgan Chase & Co. in New York, told Bloomberg. "We're just not seeing much acceleration in wages. The unemployment rate picked up for the right reasons. The participation rate ticked up as job seekers came back into the market. It could reflect increased confidence in the labor market."
He added: "This doesn't change the big picture materially for the Fed. It's mixed—We had a little higher unemployment, little softer wages but then very strong payrolls."
We want to hear what you think about this article. Submit a letter to the editor or write to letters@theatlantic.com.