China's First Overseas Military Base
Its troops are on their way to Djibouti, where the U.S. and France also have bases.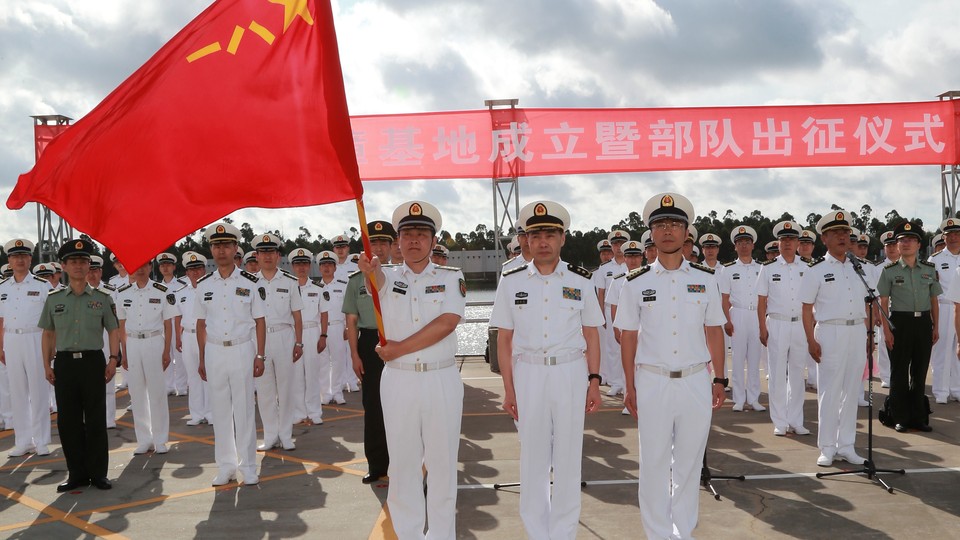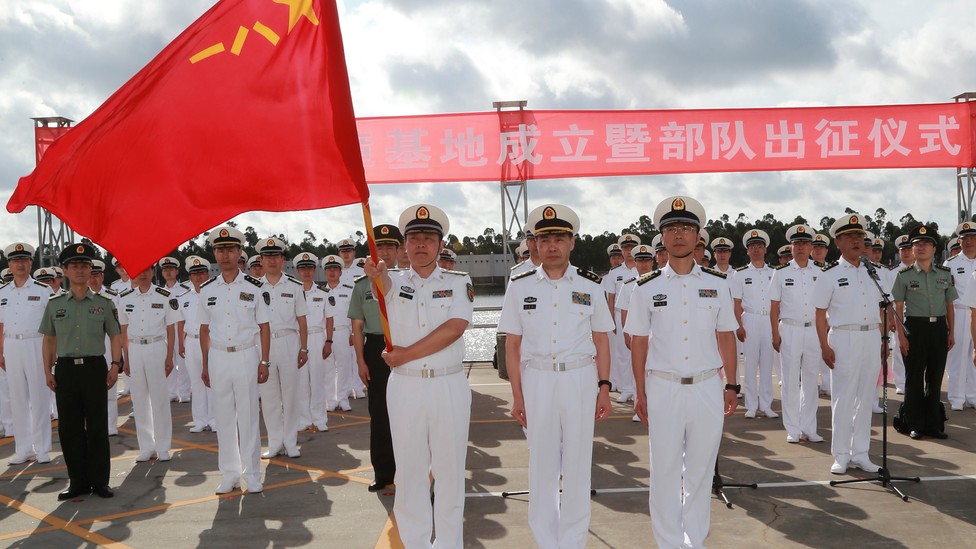 Chinese troops are headed to Djibouti to set up the country's first foreign military base in order to carry out its "international obligations," the state-run Xinhua news agency reported Wednesday.
Geng Shuang, the Chinese Foreign Ministry spokesman, said the base will, in the words of Xinhua, "better serve Chinese troops when they escort ships in the Gulf of Aden and the waters off the Somali coast, perform humanitarian rescue, and carry out other international obligations."
China is already Africa's largest-trading partner and in 2015, the government said it would invest $60 billion on infrastructure projects on the continent. Djibouti, which lies in the Horn of Africa, is a relatively stable nation and is also home to U.S. and French military bases.
The Chinese troops set off from Zhanjiang, in Guangdong Province. The Xinhua report did not say how many troops were headed to Djibouti or when the Chinese base would be operational.
The Chinese push into Africa is part of a massive drive by Beijing to exert its influence in areas that it sees either as within its sphere of influence or capable of contributing to its rise. Recently, it embarked on the "One Belt, One Road" initiative in Asia, investing billions to develop regional trade routes. Beijing has also plowed massive investment into Latin America. But it's Africa where Chinese investment has seen the most impact. Beijing has built railways, ports, and roads in exchange for raw materials that have powered its economic and, consequently, political rise. But Chinese investment in Africa and beyond have prompted many questions—not least of which is about China's intent. As Howard French wrote in The Atlantic in 2010:
China's burgeoning partnership with Africa raises several momentous questions: Is a hands-off approach to governmental affairs the right one? Can Chinese money and ambition succeed where Western engagement has manifestly failed? Or will China become the latest in a series of colonial and neocolonial powers in Africa, destined like the others to leave its own legacy of bitterness and disappointment?
The Chinese troop deployment to Djibouti is likely to be closely watched by the U.S., which maintains its largest permanent military base in Africa, Camp Lemonnier, in the country. Some 4,000 U.S. troops are stationed in the country. They will now have Chinese company.