A Car Bomb Kills 20 in Damascus
The Syrian government said security forces detected three cars carrying explosives and were able to stop two.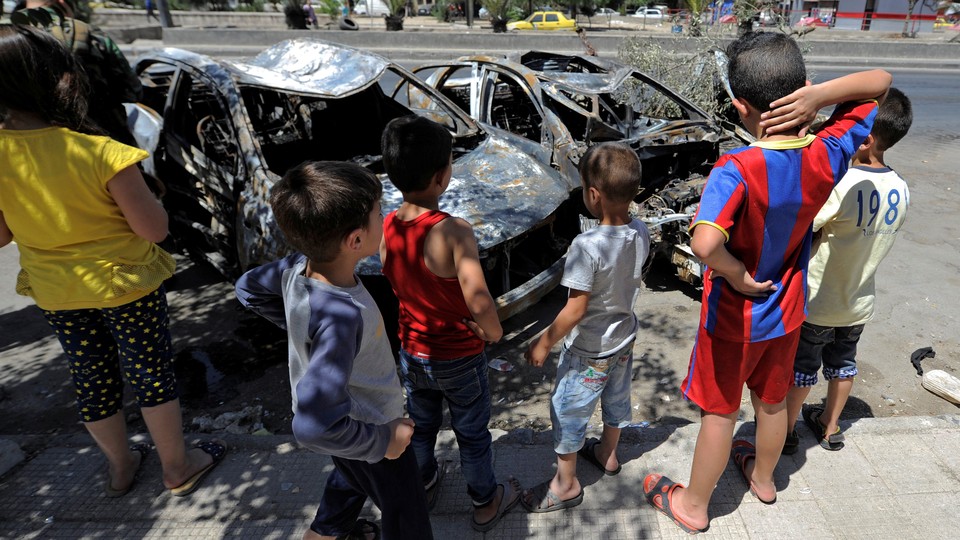 A suicide car bomber blew himself up in a rare attack in Syria's capital, Damascus, the power seat of President Bashar al-Assad. Security forces in the area had detected three cars carrying explosives as they tried to enter a checkpoint. They chased two of the cars away but failed to stop the third before it raced to the city center and killed about 20 people.
Sunday was the first day back to work for many people after the Eid al-Fitr holiday. The government called the incident a "major success in foiling a plot" that could have killed far more people.
Damascus has largely been spared much of the devastation of Syria's civil war, now in its sixth year, and the fighting was largely contained to the outskirts of the city. Assad also seems to be more relaxed there, and he recently made several public appearances. The government said security forces were able to stop and destroy the other two cars at a roundabout. But they chased the third to the Tahrir Square district, encircled it, and the driver was able to blow the explosives. Along with the estimated 20 dead, several others were injured, including civilians and members of the security force. Local media footage of the blast showed bodies and a damaged car by a nearby mosque in the Old City.
There was no immediate claim of responsibility, but ISIS and other jihadist factions have taken credit for similar attacks in the past. In March, two suicide bomb attacks in Damascus killed dozens of people near the Palace of Justice courthouse. That attack was claimed by ISIS.
This explosion comes just days before the Syrian government resumes peace talks, scheduled to take place in Astana, the capital of Kazakhstan. The talks are being sponsored by Russia, and are expected to form deescalation zones in the country.