British Hospital Declines Vatican's Offer to Treat Charlie Gard
Multiple courts have granted the hospital permission to remove the terminally ill infant from life support.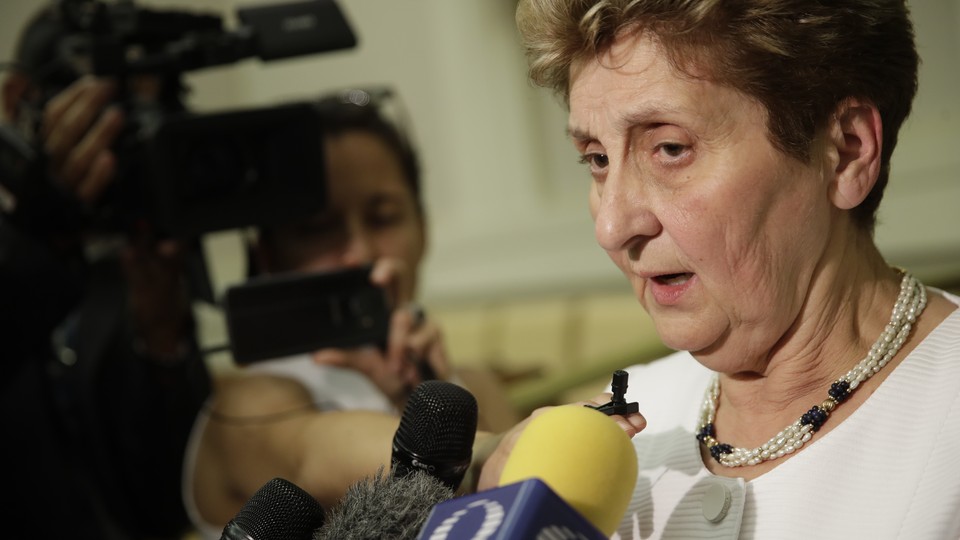 The British hospital that plans to remove 11-month-old Charlie Gard from life support declined an offer from a Vatican-owned pediatric hospital to treat the terminally ill infant on Wednesday, citing legal barriers. A day earlier, the Vatican's Bambino Gesu Children's Hospital offered to accept Charlie into their care, promising to keep the infant on life support and allow his parents, Chris Gard and Connie Yates, to make decisions regarding their son's treatment.
Charlie was born in August with a rare genetic condition known as mitochondrial DNA depletion syndrome (MDDS), which causes brain damage and loss of muscle function. He has been treated in the intensive care unit at the Great Ormond Street Hospital in London since October, and remains unable to eat or breathe on his own. Doctors at the hospital claim to have exhausted all measures to save the infant's life, and have recommended that he be removed from life support. Despite these claims, Charlie's parents raised around $1.7 million via the crowdfunding website GoFundMe to transfer their son to the U.S. for experimental treatment.
In a lengthy legal battle between the Gard family and the Great Ormond Street Hospital, three separate British courts have affirmed the hospital's right to remove Charlie from life support. The family lost their final appeal on June 27, when the European Court of Human Rights declined to hear their case. In a press release, the court sided with previous rulings, arguing that "Charlie would suffer significant harm if his present suffering was prolonged without any realistic prospect of improvement," and that "the experimental therapy would be of no effective benefit."
While the hospital planned to withdraw life support on June 30, they postponed the action in the midst of international criticism. On Friday, Pope Francis weighed in on the debate via Twitter, writing: "To defend human life, above all when it is wounded by illness, is a duty of love that God entrusts to all." Days later, President Trump also tweeted his support for the Gard family, stating that "if [the U.S.] can help little #CharlieGard, as per our friends in the U.K. and the Pope, we would be delighted to do so." The White House later confirmed that administration officials had spoken to the Gard family, with the U.K. government facilitating the calls.
In recent days, many scientific experts have chosen to comment on the issue as well. On Wednesday morning, U.K. professor and genetics expert Robert Winston told "Good Morning Britain" that Charlie's parents should be able to make decisions regarding their son's health, but stressed the importance of respecting medical authorities. He argued that the London doctors made "an ethical decision" based on their extensive knowledge—knowledge that may be lacking at the Vatican's Bambino Gesu Children's Hospital. As far as he was aware, Winston said, Charlie is currently being treated "at a hospital which has huge expertise in mitochondrial disease and is being offered a break in a hospital that has never published anything on this disease."
In a statement to The Washington Post, the president of the Vatican-owned hospital, Mariella Enoc, said the hospital's doctors had contacted international experts "to develop a protocol for experimental treatment for Charlie." "We know that it is a desperate case and that there are no effective therapies," she said on Tuesday. "We are close to the parents in prayer and, if this is their desire, willing to take their child for the time he has left to live." A day later, U.K. Foreign Secretary Boris Johnson declared such a scenario impossible.