Bombers Strike in Cameroon, Killing 14
Recent months have seen renewed violence from Boko Haram in the Far North region.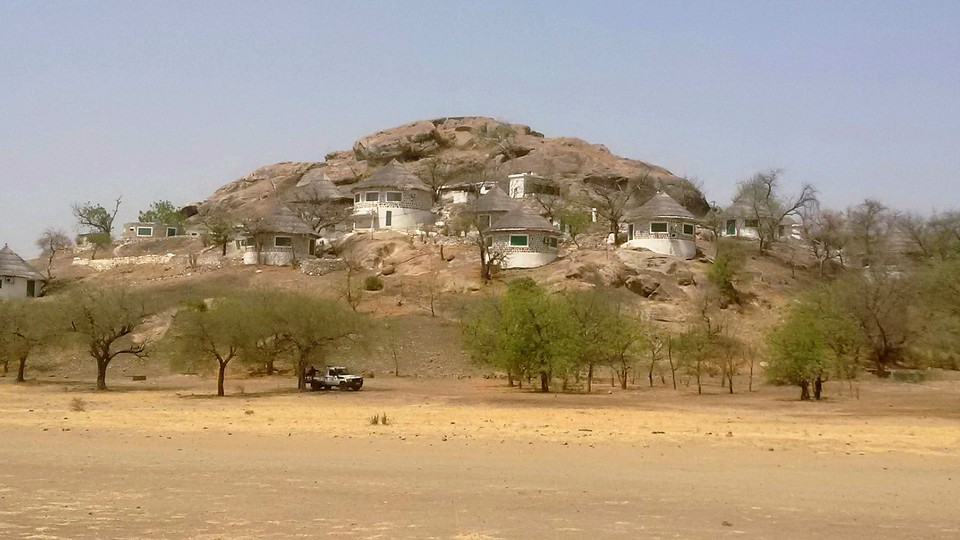 At least 14 people were killed and around 30 wounded in Waza, a small town in Cameroon near the Nigerian border, on Wednesday evening after two female suicide bombers targeted a crowded area filled with restaurants and kiosks. A local official told Agence France-Presse that the town has since been "sealed off," barring anyone from entering or leaving. The official said those wounded were in "quite serious" condition. Midjiyawa Bakari, the governor of Cameroon's Far North region, later confirmed that a baby was among the casualties.
On Thursday morning, security forces said that Boko Haram, an Islamist militant group founded in Nigeria, was likely responsible for the attack. A day before the bombing in Cameroon, Boko Haram fighters were suspected of killing at least 17 people in Borno state, Nigeria. For the last eight years, Boko Haram has waged a military insurgency in northeast Nigeria, with violence spilling over into neighboring countries like Cameroon, Chad, and Niger. In 2015, the African Union approved a Multinational Joint Task Force between the four countries—together known as the Lake Chad Basin—in an effort to topple Boko Haram strongholds in northeastern Nigeria and northern Cameroon.
While experts have accused the task force of lacking coordination, it has been largely successful at driving Boko Haram out of its major territorial holdings. In December 2015, Nigeria's president, Muhammadu Buhari, declared that his nation had "technically won the war" against Boko Haram, since the group was no longer capable of staging "conventional attacks" on communication centers and large groups of people. A year later, Buhari suspected that Boko Haram was "done for" in the Lake Chad Basin area. Since 2016, the joint task force has killed around 830 Boko Haram militants and freed more than 20,500 hostages in the region.
As Boko Haram's control over the Lake Chad Basin continues to dwindle, the group has resorted to guerilla tactics like suicide bombings and improvised explosives. These weakened attacks are largely the result of the group's split into two factions in August 2016, with one faction following Abubakar Shekau, Boko Haram's leader since 2009, and the other following Abu Musab al-Barnawi, the son of Boko Haram's founder. Both leaders have declared loyalty to the so-called Islamic State. Despite these divisions, recent months have seen renewed violence from Boko Haram—particularly in Cameroon's Far North region.
In March, Cameroon's defense minister, Joseph Beti Assomo, reported that Boko Haram "is now on the back-foot and being held on the back-foot." "Before they used to attack our military posts with 400 men," he said. "No more." Indeed, the latest attacks in Cameroon have been carried out by one or two female suicide bombers. In mid-June, a lone female bomber detonated an explosive device behind a public school in the Far North, killing two civilians. Earlier that month, nine refugees were killed after female bombers conducted a twin attack in the region. Cameroon is believed to host around 200,000 migrants in the Far North, including around 57,000 refugees who have fled violence in Nigeria.