Australian Cabinet Minister Resigns Over Italian Citizenship
The departure is the third high-profile exit over the issue in recent weeks.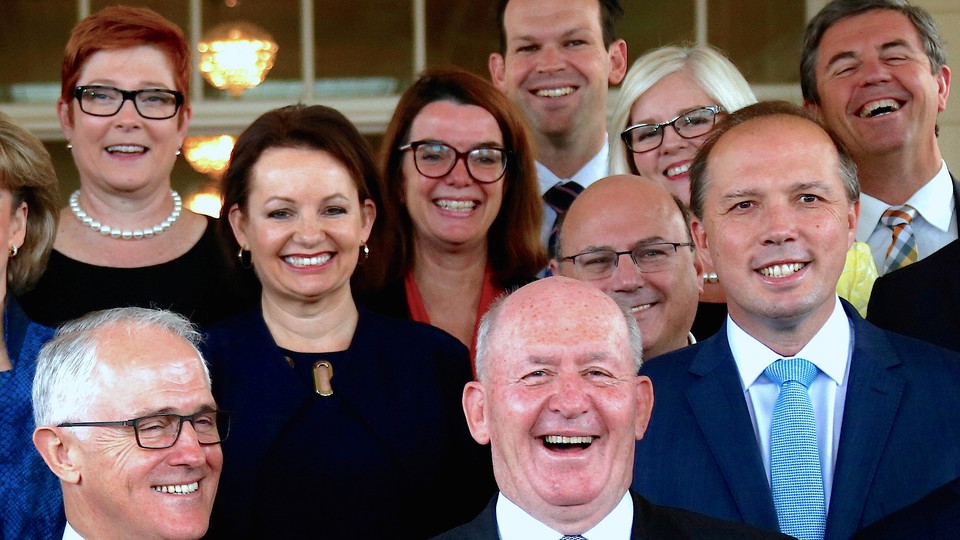 Australia's resources minister resigned Tuesday from the Cabinet because of his dual citizenship, the third high-profile departure over the issue in recent weeks.
Matt Canavan said he had only learned of his citizenship of Italy recently when his mother, who, he said, had applied for Italian citizenship for him without his knowledge in January 2007, "raised the possibility." Canavan was 25 at the time.
"I was not born in Italy, I have never been to Italy, and to my knowledge I have never set foot inside the Italian consulate or embassy," Canavan told reporters.
His mother, Maria, is Australian-born, and hadn't visited Italy, either, but had registered both herself and her son for overseas citizenship at the Italian consulate in Brisbane, the Australian Broadcasting Corporation reported.
Although many Australians have dual citizenship, the country's constitution forbids elected lawmakers from being a citizen of a second country.
Canavan, 36, who is seen as a rising star in conservative circles, said he won't resign his parliament seat.
"In the short time available I have not been able to obtain definitive legal advice as to whether my registration as an Italian citizen, without my knowledge or consent, was valid under Italian law," he said. "I am seeking to obtain that advice presently."
Attorney General George Brandis said preliminary legal advice suggests the constitution hadn't been breached in Canavan's case as the minister didn't know about his dual citizenship. The matter, he said, will now go to the high court.
Canavan's resignation from the Cabinet comes just two weeks after Larissa Waters, who was born in Canada, and Scott Ludlam, born in New Zealand, resigned over their dual nationalities. They too said they had no idea about their dual citizenships.
Still, Canavan's resignation from the Cabinet is likely to be an embarrassment for Prime Minister Malcolm Turnbull's government; the prime minister had called the Green senators' claim that they didn't know of their dual citizenships a "remarkable oversight."
Nearly 30 percent of Australia's 24 million people were born in other countries, raising the possibility of other similar cases involving lawmakers.  At least 23 Australian lawmakers—Senators and members of Parliament—were born overseas, though many of them have detailed the steps they have taken to renounce their other citizenships.
The constitutionality of Canavan's case could have implications for other lawmakers, as well.
George Williams, the dean and Anthony Mason professor of law at the University of New South Wales, told Guardian Australia the case was unprecedented. He said the facts of the case, as Canavan described them, suggested the senator had a "good argument." The problem, though, is that the constitution also requires that reasonable steps be taken to renounce foreign citizenship without defining what is reasonable.
"It's never been decided," Williams told Guardian Australia, "so this will be a significant high court case."