Seven Are Dead in Separate Attacks in Egypt
Gunmen opened fire on a police checkpoint, and a man with a knife killed two people at a resort.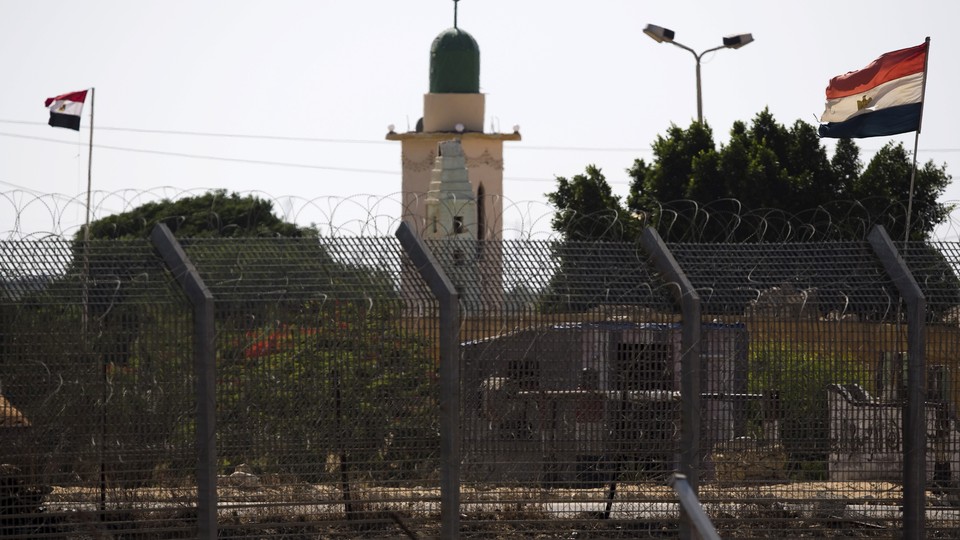 Updated on July 14 at 3:40 PM ET
Two separate attacks in Egypt on Friday have killed seven people, including five policemen at a checkpoint, and two tourists at a popular resort on the Red Sea. In the attack on officers, the suspects escaped and no group has claimed responsibility. One man was arrested in the resort attack, and investigators are still questioning him.
In the checkpoint attack, gunmen on motorbikes opened fire on a officers in the al-Badrasheen area of the Giza province, 20 miles south of Cairo. Witnesses told Reuters the gunmen also threw molotov cocktails into a police car. Residents were able to put it out, and no civilians were injured. Egyptian security forces in the area have been battling ISIS militants, and last week suicide car bombers killed 23 soldiers at two checkpoints. It was one of the most deadly attacks in the region in years. ISIS later claimed credit.
Since the overthrow of Hosni Mubarak in 2011 the arid Sinai Peninsula has been a place of unrest. Jihadist groups and Bedouins unhappy with the Egyptian government have launched attacks. Later ISIS militants took advantage of the hostility and have used it as a base to launch assaults on security forces and Egypt's Coptic Christian population. Hundreds of soldiers have died in the fighting since 2013, and about 100 Copts have died since December.
At the resort, both of the dead were Ukrainian tourists. The four injured have not been identified. Egypt's Interior Ministry said the attacker swam from a nearby public beach to gain access to the Sunny Days El Palacio resort in Hurghada, Reuters reported. The resort is a private beach about 250 miles south of Cairo and it's one of the country's most popular vacation spots. Officers have not confirmed any motive behind the attack, but because of its proximity to the Sinai Peninsula it may be related to Islamic militants. The resort has been targeted before, most recently last year when two ISIS fighters stabbed three tourists.
This is a developing story and we'll add more information as it becomes available.