A 'Serious Political and Military Provocation' in the South China Sea
A U.S. Navy destroyer sailed within 12 miles of a disputed island for the Trump administration's second "freedom-of-navigation operation."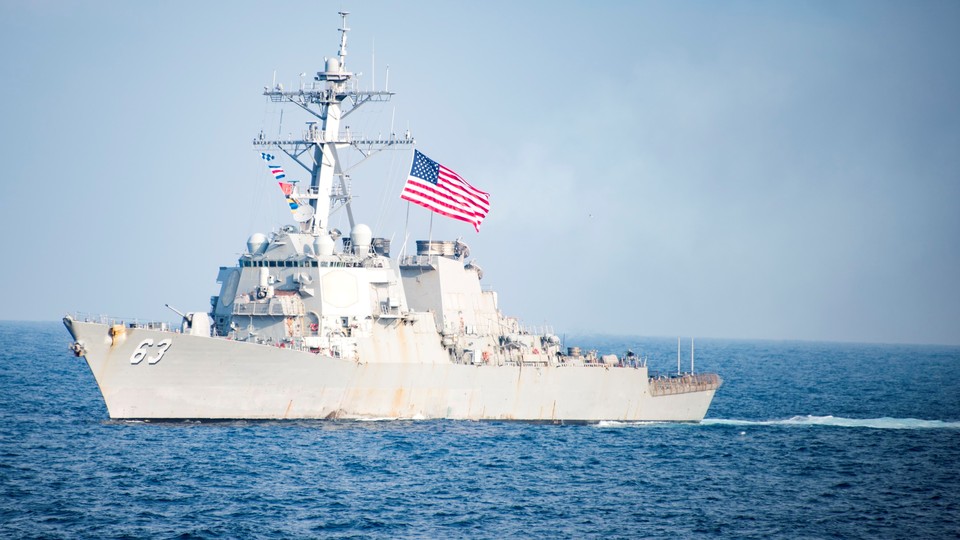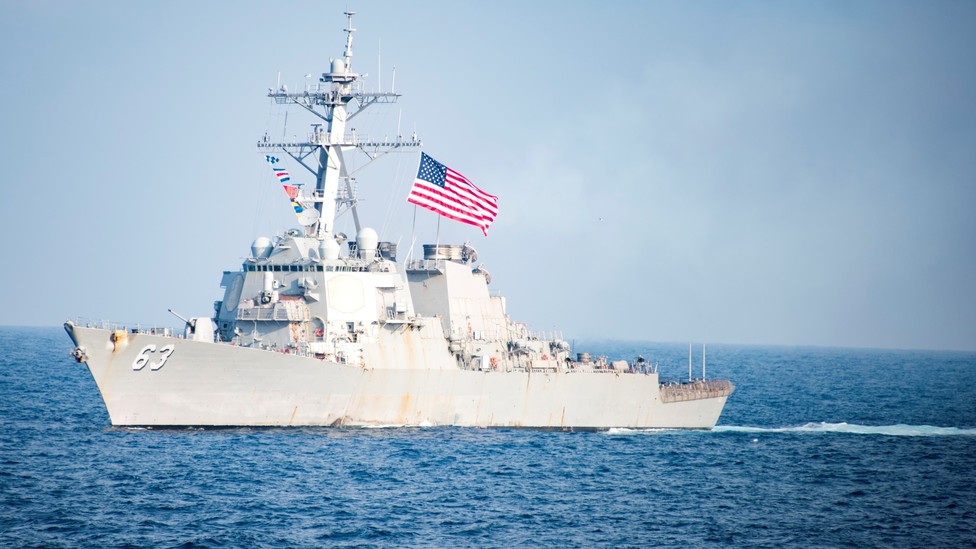 A U.S. Navy ship sailed near disputed islands in the South China Sea on Sunday to deliberately challenge claims made by China, Taiwan, and Vietnam. This is the second "freedom-of-navigation operation" conducted by the Trump administration, and this one saw the USS Stethem, a Navy destroyer, sail within 12 nautical miles of Triton Island, which is part of the Paracel Islands.
China responded by saying the U.S. ship made unauthorized entry into its territorial waters, calling it a "serious political and military provocation," Reuters reported. "China strongly urges the U.S. side to immediately stop this kind of provocative action which seriously violates China's sovereignty and puts at risk China's security," China's ministry spokesman, Lu Kang, said. Kang added that China would take measures to defend itself, and that it had sent ships and fighter jets to the area. The operation took place just hours before Trump was scheduled to place a pre-arranged phone call to China's President Xi Jinping.
China claims much of the South China Sea, and the operation is meant to challenge those claims and push it to adhere to the United Nations' Convention on the Law of the Sea. China says its rights to the waters date back centuries, and in 1947 it issued a map that claims nearly all the area, despite much of it brushing up against several other nations. The sea has abundant fish, and is also believed to hold oil and gas reserves. According to UN law, countries' get an exclusive economic zone of up to 200 miles from their coast.
The Paracel Islands are uninhabited, although China has controlled them since 1974. However, according to UN law, they would fall into the territory of the Philippines or Malaysia.
Trump has previously me with Xi, and their meeting was friendly. But Trump has also pressured the Chinese President to do more to persuade North Korea to drop its nuclear and missile programs. The Trump administration also recently put economic sanctions on two Chinese citizens accused of helping North Korea's missile program.