Yemen's 'Unprecedented' Cholera Epidemic
The World Health Organization said the country has surpassed 100,000 cases.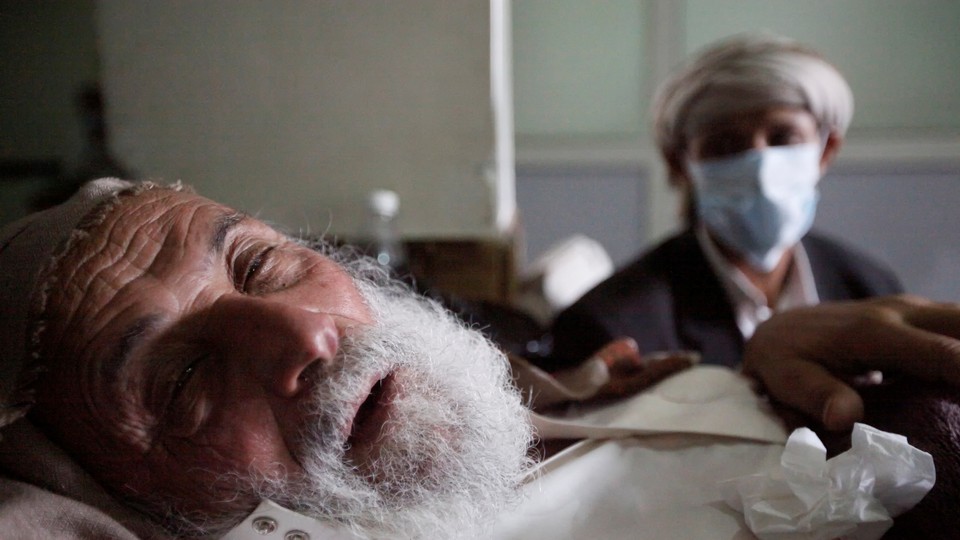 The number of suspected cholera cases in Yemen has surpassed 100,000 people, the World Health Organization said Thursday, marking an outbreak that the United Nations has dubbed "unprecedented" in scale.
Of the 101,820 reported cases, the WHO said there have been a total of 789 deaths associated with the disease in 19 Yemeni provinces since April 27. It's an epidemic that Oxfam International estimated "is killing one person nearly every hour."
The crisis, which first broke out last October, comes amid more than two years of civil war between the country's Saudi-backed government of President Abdrabbuh Mansour and Iran-backed Houthi rebels allied with his predecessor, Ali Abdullah Saleh. The war has resulted in the deaths of more than 10,000 people and the displacement of millions of others. It has also led to the shuttering of some 300 hospitals and clinics, as well as the destruction of the country's health, water, and sanitation systems—a loss that has only exacerbated the disease's spread.
"Two years of war have plunged the country into one of the world's worst humanitarian crises and put Yemen at risk of famine," Sajjad Mohamed Sajid, Oxfam's country director in Yemen, said Thursday in a statement. "Now it is at the mercy of a deadly and rapidly spreading cholera epidemic."
He said that while cholera is simple to treat and prevent, the task of doing that is compounded by the fighting.
The surge in deaths led authorities last month to declare a state of emergency in the country's capital, Sanaa, which saw 151 deaths between April 27 and March 13. It also prompted the country's health ministry to urge countries who pledged humanitarian aid to deliver on their promises (a group of nations, including the U.S., the U.K, Saudi Arabia, Kuwait, and Germany, pledged to provide $1.1 billion in aid at a fundraising event in April), a call that was echoed by Oxfam.
"A massive aid effort is needed now," Sajid said. "The backers of this war in Western and Middle Eastern capitals need to put pressure on parties to the fighting to agree a ceasefire to allow public health and aid workers to get on with the task."