Who Is Reality Winner?
The 25-year-old Air Force Veteran has been charged with mailing classified material to a news outlet.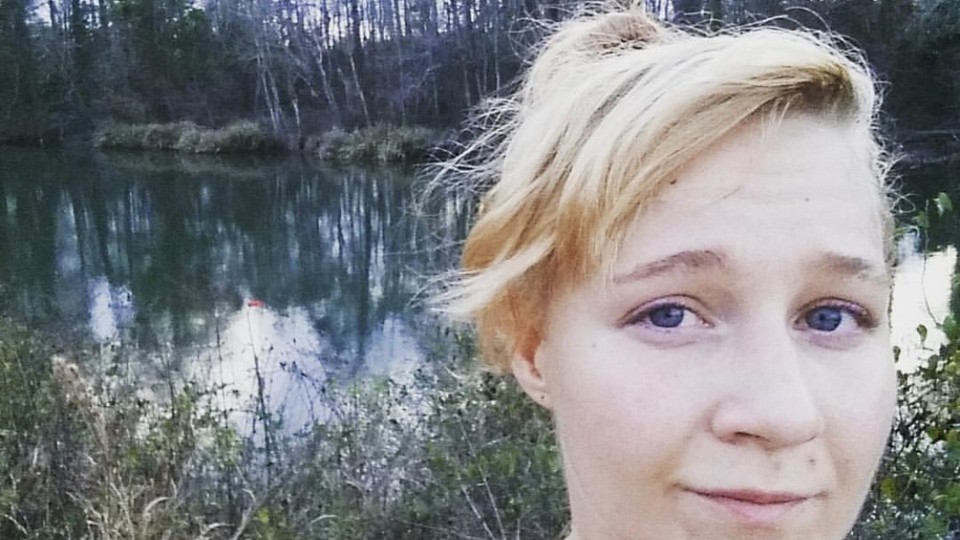 Reality Winner, the 25-year-old Air Force veteran charged with mailing classified information to a news organization, believed to be the Intercept, is a contractor with Pluribus International Corporation, a defense and intelligence contractor for the U.S. government.
Winner was arrested Saturday at her home in Augusta, Georgia, where, the FBI said in its affidavit, she "admitted intentionally identifying and printing the classified intelligence reporting from her office space, retaining it, and mailing it from Augusta, Georgia, to the News Outlet, which she knew was not authorized to receive or possess the documents."
News of Winner's arrest came an hour after the Intercept published a story, along with a National Security Agency document dated May 5, that alleged Russian government hackers targeted 122 local election officials a few days before last November's election. The Intercept report said there was no evidence to suggest the hackers succeeded in compromising voting machines or vote tabulations. The Intercept said it received the documents anonymously. (My colleague Matt Ford wrote last night about how the FBI linked Winner to the leaked documents.) Winner was born in Texas in 1991 and was raised in Kingsville, near Corpus Christi, the Guardian reported.
Her mother, Billie Winner-Davis told the Guardian her daughter graduated from H.M. King in Kingsville, Texas, excelled in academics, tennis, and athletics. She joined the military shortly afterward, Winner-Davis said.
Winner served in the U.S. Air Force from January 2013 until February of this year when she began working with Pluribus where she had top-secret clearance, the FBI affidavit said. Task & Purpose, citing an Air Force source, reported Winner served as an airman first class with the 94th Intelligence Squadron at Fort Meade, Maryland, until earlier this year. Winner-Davis told the Guardian her daughter, who is fluent in Farsi, Dari, and Pashto, had been a linguist for the air force.
"I never thought this would be something she would do," Winner-Davis said. "I mean, she has expressed to me that she is not a fan of [President] Trump—but she's not someone who would go and riot or picket."Winner's social-media activity suggests she was opposed to Trump's election. On Twitter, where she was active under the name Sara Winners, she frequently criticized the Trump administration's policies, praised Edward Snowden, and on election night tweeted: "Well. People suck." Tweeting at the president on his immigration order banning the citizens of six Muslim or predominantly Muslim countries, she asked: "have you ever met an Iranian?"
Winner-Davis, her mother, said Winner called home Saturday to let her know she had been arrested, and "that she couldn't really talk about it."
"I am still in shock," her mother said.
Winner was charged under the Espionage Act and, if convicted, faces up to 10 years in prison.