UN Security Council Increases Sanctions on North Korea
The UN has become increasingly frustrated by North Korea's repeated missile testing.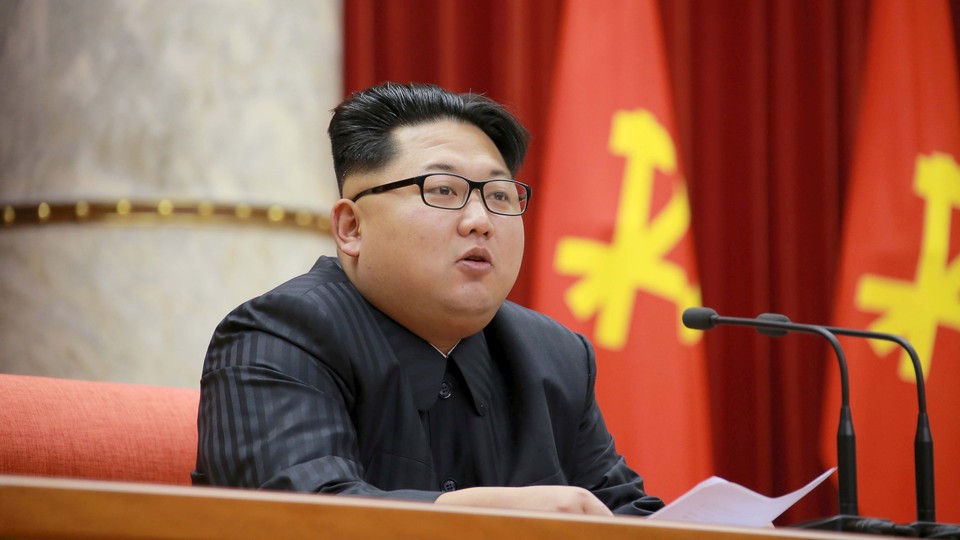 The United Nations Security Council voted Friday to broaden sanctions on North Korea in a unanimous decision from the council's 15 member nations. The new sanctions will apply a travel ban and asset freeze to 14 people and four North Korean entities. Among the blacklisted officials is the head of North Korea's overseas spying operations, senior members of North Korea's Workers' Party, and heads of trading firms that have funded North Korea's military program. Blacklisted entities include two trading firms, the Strategic Rocket Force of the Korean People's Army, and the Koryo Bank, which is tied to an organization that manages the private finances of North Korean officials, including the nation's president, Kim Jong Un.
The process of determining Friday's sanctions involved lengthy discussions between the U.S. and China, North Korea's only major ally. While the U.S. expressed confidence earlier this month that it could convince China to impose new sanctions, Friday marks their first joint resolution related to North Korea since President Trump assumed office. Reuters reports that Friday's sanctions represent the minimum penalty that could have been imposed by the UN. This is likely because China is unwilling to consider harsher sanctions against North Korea—such as an oil embargo or ban on North Korea's airline, Air Koryo—unless North Korea attempts to launch a long-range missile or conducts another nuclear test.
In the last year, North Korea has conducted nine missile tests, the latest of which occurred Monday when the nation fired a short-range ballistic missile into the Sea of Japan. North Korea's most successful test to date took place on May 14. While the length and altitude of the launch didn't qualify the missile an intercontinental ballistic missile (ICBM), experts said they found the range concerning. North Korea is widely believed to be developing an ICBM capable of reaching the U.S. mainland, or, at the very least, U.S. bases in South Korea and Japan. The nation's continued missile testing has prompted numerous threats of increased sanctions from the UN in recent months. Since North Korea's first nuclear test, the council has imposed six sets of sanctions on the nation, including two last year. The latest round of sanctions, enacted in November 2016, targeted North Korean exports of coal and various metals with the goal of reducing the nation's export revenue by 25 percent.
While Friday's sanctions did not require a public vote, the U.S. was eager for China to express its resounding disapproval of North Korea's missile testing on the global stage. Still, China's ambassador to the UN, Liu Jieyi, reiterated his desire for increased dialogue with North Korea. "There is a critical window of opportunity for the nuclear issue of the peninsula to come back to the right track of seeking a settlement through dialogue and negotiations," he said. "It is incumbent on all parties concerned to exercise restraint and to do more to help ease the tension and build mutual trust." Jieyi added that China would like to see a suspension of North Korea's nuclear and missile programs alongside the U.S. and South Korea's missile defense testing. During Friday's council meeting, Russia agreed that a freeze of all programs deserved "serious consideration."
Leading up to Friday's resolution, it was also uncertain whether Russia would vote in favor of additional sanctions. A day earlier, the U.S. sanctioned a Russian firm and its director for their work with a North Korean trading company, along with a second Russian firm and its subsidiary for shipping more $1 million worth of petroleum products to North Korea. Russia's deputy ambassador to the UN, Vladimir Safronkov, called the sanctions "very puzzling and deeply disappointing."
Despite escalating tension between Russia and the U.S., all member nations were able to agree on Friday that North Korea's nuclear program and missile testing warranted further action. "Their careless behavior has left them isolated," the U.S. ambassador to the UN, Nikki Haley, said in a statement via Twitter. "We will continue the pressure until North Korea stops its threats and provocations." Earlier in the day, Haley told the Security Council the U.S. would "continue to seek a peaceful, diplomatic resolution" with North Korea. "Beyond diplomatic and financial consequences," she added, "the United States remains prepared to counteract North Korean aggression through other means, if necessary."