Uber's CEO Is Out
Travis Kalanick's resignation was reportedly prompted by a shareholder revolt.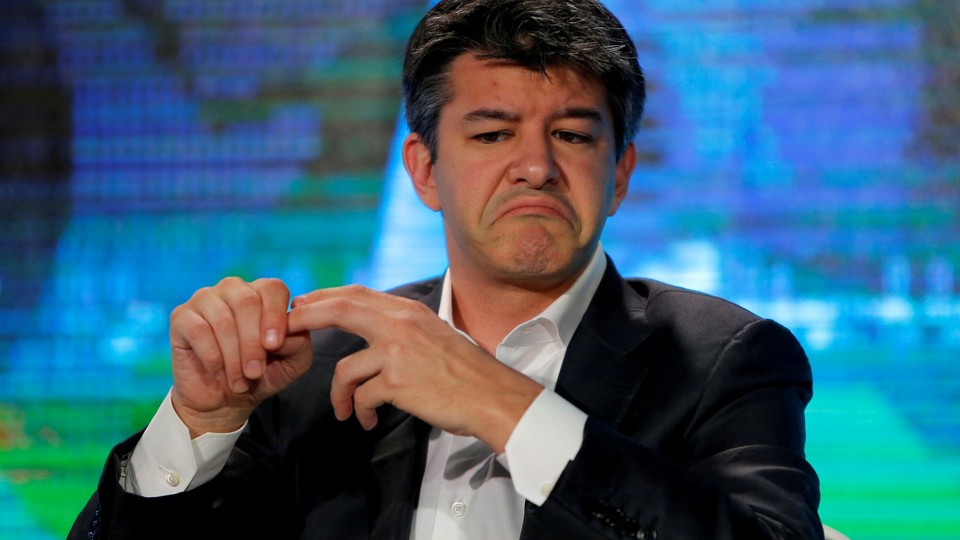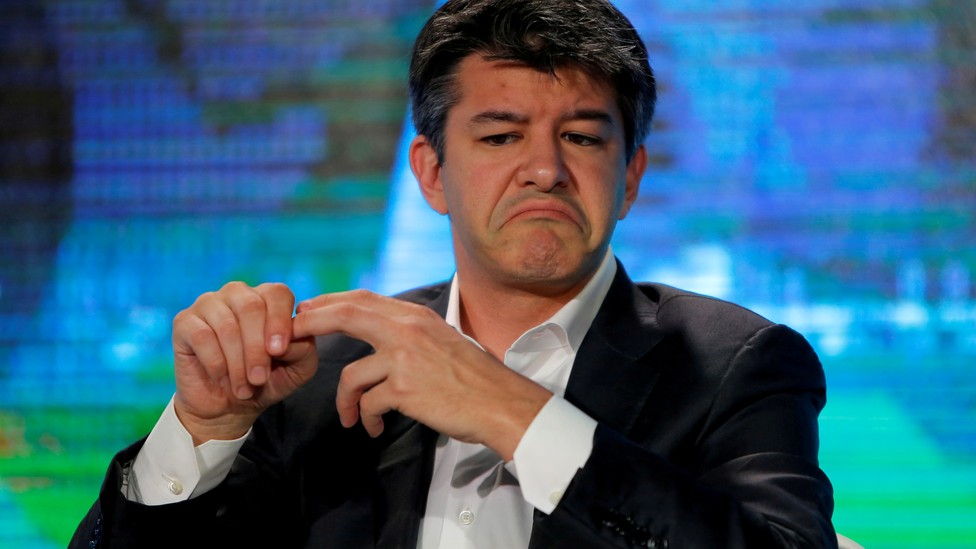 Uber CEO Travis Kalanick has resigned reportedly following a shareholder revolt, capping a tumultuous few months of PR disasters of its own making.
"I love Uber more than anything in the world and at this difficult moment in my personal life I have accepted the investors request to step aside so that Uber can go back to building rather than be distracted with another fight," Kalanick said in a statement, cited by The New York Times and others. Bloomberg said he'd remain on the company's board.
Last week Kalanick said he would take an indefinite leave of absence from the company to both work on himself amid a series of controversies as well as to mourn his late mother.
Here's more from the Times on his resignation:
Mr. Kalanick's exit [Tuesday] came under pressure after hours of drama involving Uber's investors, according to two people with knowledge of the situation, who asked to remain anonymous because the details were confidential.

Earlier on Tuesday, five of Uber's major investors demanded that the chief executive resign immediately. The investors included one of Uber's biggest shareholders, the venture capital firm Benchmark, which has one of its partners, Bill Gurley, on Uber's board. The investors made their demand for Mr. Kalanick to step down in a letter delivered to the chief executive while he was in Chicago, said the people with knowledge of the situation.
Tuesday's move by the controversial CEO is the culmination of months of controversy that began when Kalanick agreed last December to serve on President Trump's advisory council. But in February, following the president's executive order on immigration—and public criticism of how Uber reacted to protests against the order—Kalanick resigned from the group.
Controversy followed: There were allegations of a culture of widespread sexism at Uber; a federal lawsuit by Waymo, Google's self-driving car company, accused the company of stealing its designs, leading ultimately to Uber's firing of Anthony Levandowski, the central figure in the allegations; and the Department of Justice opened an investigation into a software Uber used to sidestep authorities.
Amid this Kalanick's own PR troubled mounted: He was filmed berating an Uber driver; it emerged he directed his engineers to camouflage the Uber app so Apple's engineers wouldn't see it, allowing the app to secretly track iPhones even after it was deleted; and at least one high-profile departure from the company said "the beliefs and approach to leadership that have guided my career are inconsistent with what I saw and experienced at Uber."
Ultimately the very attributes that made Kalanick and Uber a darling of Silicon Valley's investors brought about his downfall. The company has been valued at about $70 billion, and investors feared that any initial-public offering would be imperiled by Uber's temperamental CEO. As the Times noted:
Taking a start-up chief executive to task so publicly is relatively unusual in Silicon Valley, where investors often praise entrepreneurs and their aggressiveness, especially if their companies are growing fast. It is only when those start-ups are in a precarious position or are declining that shareholders move to protect their investment.

In the case of Uber — one of the most highly valued private companies in the world — investors could lose billions of dollars if the company were to be marked down in valuation.
The result: Kalanick's resignation.