Trump Says He's Sending the Feds Into Chicago
The city will get 20 additional federal agents and is also creating a task force to target the flow of illegal guns.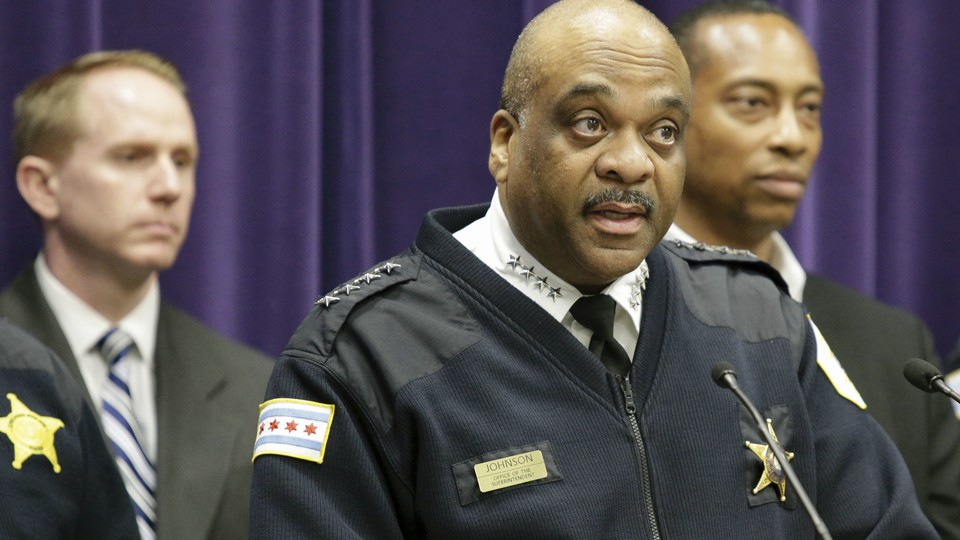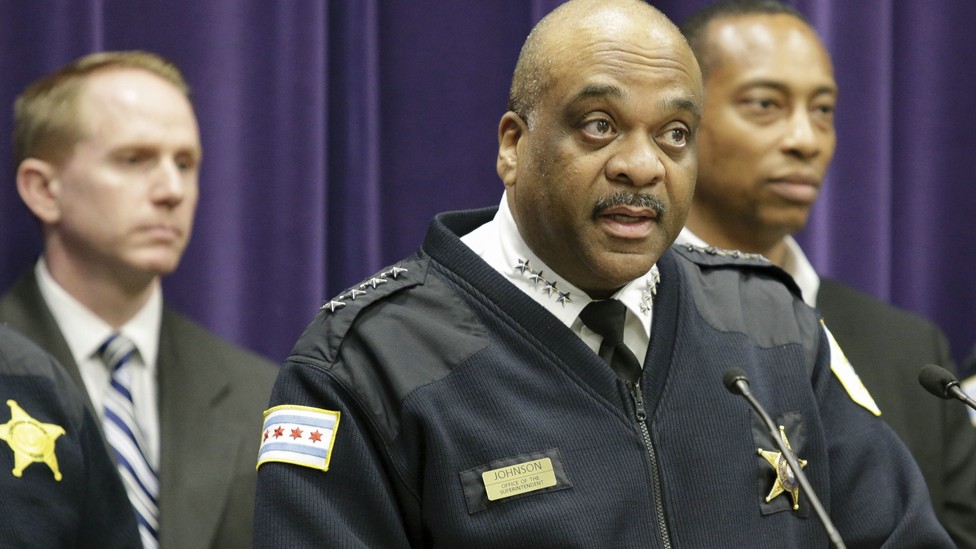 Twenty federal agents with the Bureau of Alcohol, Tobacco, Firearms and Explosives (ATF), will join a newly created task force in Chicago designed to stop the flow of illegal guns into the city. Trump took credit Friday morning for the decision, saying crime in Chicago had reached "epidemic proportions" and that he was "sending in Federal help."
The announcement comes just ahead of the July 4th weekend, which is often the most deadly all year. Chicago has a seen a spike in murders recently, and last year there were 762 homicides, more gun-related deaths than in New York City and Los Angeles combined. The Chicago Tribune reported there were 1,760 shootings so far this year (Trump tweeted a different figure), which is lower than 2016, but still much higher than normal.
Crime and killings in Chicago have reached such epidemic proportions that I am sending in Federal help. 1714 shootings in Chicago this year!

— Donald J. Trump (@realDonaldTrump) June 30, 2017
Trump's relationship with Chicago's city leaders has been contentious. In January Trump tweeted a threat that if the city didn't end the "carnage" going on, "I will send in the Feds!" At the time it was not clear what he meant, as federal agents have been stationed in the city for some time. A spokesman for the Chicago ATF office said, "We always have been here. We work very closely with the Chicago Police Department." Trump has also criticized city leaders, including Mayor Rahm Emanuel, for failing to end the city's crime problem, which he said was "very easily fixable." That prompted police Superintendent Eddie Johnson to tell Trump,"If you have a magic bullet to stop the violence anywhere, not just in Chicago but in America, then please, share it with us."
In a statement Friday, a spokesman for the mayor's office said this: "Apparently this morning the president saw fit to take a brief break from attacking journalists on Twitter to attack one particular major U.S. city instead. If the president was as interested in taking action on public safety as he is in tweeting about it, we would have seen these resources months ago."
It was not clear how long the task force had been planned, if it was the idea of the Trump administration or if had been in the works before he took office. Officials in Chicago, including Johnson, said they'd requested federal government help for some time, and again as recently as six months ago. Their requests focused on technology and agents who could help track illegal guns brought into the city, which is the goal of the newly created task force, called the Chicago Crime Gun Strike Force. The group will include ATF agents, state troopers, local police, as well as state and federal "intelligence analysts." Some of the federal aid will help establish gunshot tracking technology, which help officers pinpoint where a shooting occurred. The plan will also increases gun crime penalties.
In a statement released Friday by the police department, Johnson said, "More than just a new strategy or tactic, we are foundationally changing the way we fight crime in Chicago. This new strike force will significantly help our police officers stem the flow of illegal guns and create a culture of accountability for the small subset of individuals and gangs who disproportionately drive violence in our city."