Theresa May's Waning Support
She struck a weak deal with the DUP, formerly supportive newspapers called on her step aside, and two of her aides resigned.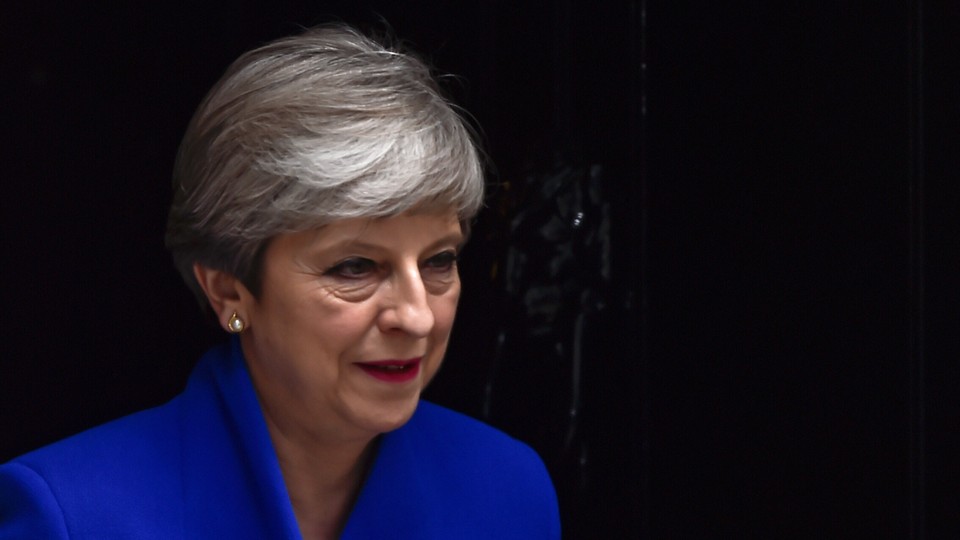 Prime Minister Theresa May's fragile hold as head of her party weakened Saturday. Two of her top aides resigned after complaints from leadership in her own Conservative Party, and the strong deal she needed with Northern Ireland's Democratic Unionist Party (DUP), which would give her Conservative Party a narrow majority, was instead a "confidence and supply" arrangement. This means May must negotiate with them for key votes, although she needs the unerring support of the DUP's 10 Parliamentary members. The Guardian reported that Tory leadership refused a stronger pact because of the DUP's stance on gay rights, abortion, and climate change. And while few have criticized May publicly, there are rumors Tories were plotting against her.
Fiona Hill and Nick Timothy, May's co-chiefs of staff, resigned amid reports that Conservatives said they had to leave or else they'd challenger her leadership. May brought both trusted aides from her former post at the Home Office, and they were some of her closest advisors. Timothy was partly blamed for the Conservative Party's poor election showing earlier this week, which ended with them losing a majority in Parliament, because he he shaped much of the party's platform voters found so unsatisfying. Both Hill and Timothy were accused by other Conservative members of being hard to work with, secretive and pushy, In an op-ed in The Times of London, May's former director of communications, Katie Perrier, wrote Saturday that Hill and Timothy shared "rude, abusive, childish behavior."
"What I could never work out," Perrier wrote, "was whether Mrs. May condoned their behavior and turned a blind eye or didn't understand how destructive they both were."
Their removal was seen as a way to pacify party frustration, which otherwise might have ended in May's removal—although, that still seems a possibility.
May came into office last summer after David Cameron resigned the day after the referendum vote to leave the European Union, which he opposed. Since then there has been wide confusion about what the country wants. The latest polls say Britain is split on whether it should leave the EU, and the recent Conservative loss this week does little to help U.K.'s sense of direction.
May has said she will not step aside. Instead, on Friday she promised to form a new government that will power the country through its break with the EU. She has said that if the party were to challenge her, it would cause chaos as they negotiate Brexit, and that a change in leadership would weaken their position. Some Tories have backed her. But others have been conspicuously silent, including Foreign Secretary Boris Johnson, who has said almost nothing since the election. It also did not help that newspapers that had previously shown strong support for May ran headlines Saturday morning that questioned her future. The Daily Mail's headline read: "Tories Turn on Theresa."
In an editorial in The Sun, which strongly supported May, the paper wrote that "there is not yet an obvious replacement as Tory PM. But Mrs May cannot possibly continue governing as she does, to the exclusion of her cabinet and her party. It MUST change today."
Few Conservatives have publicly called for May to step down, but that doesn't mean they're not talking secretly. Former minister Ed Vaizey told the BBC he supported May, but when asked if others were devising a way to oust her, calling holdout members on the phone to convince them otherwise. At first, Vaizey said no. Then he added, "That's so 20th century. It's all on WhatsApp."