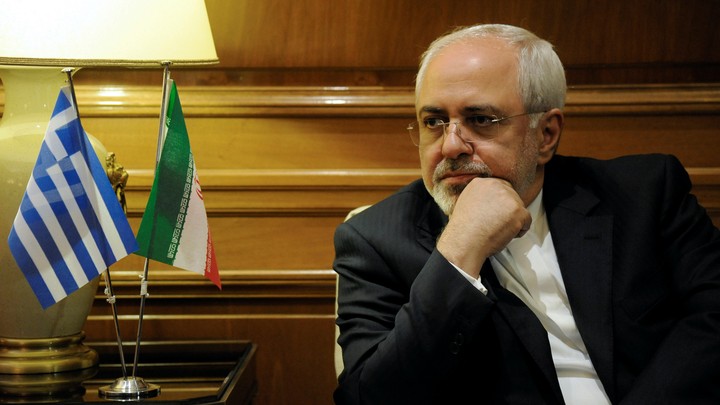 Iranian Foreign Minister Javad Zarif denounced Thursday President Trump's comments about the terrorist attack this week in Tehran, for which the Islamic State claimed responsibility, as "repugnant."
Repugnant WH statement & Senate sanctions as Iranians counter terror backed by US clients.Iranian people reject such US claims of friendship

— Javad Zarif (@JZarif) June 8, 2017
Zarif's condemnation comes in response to a statement the White House released Wednesday following the attack. Though the brief statement began as they often do, offering prayers "for the innocent victims of the terrorist attacks in Iran, and for the Iranian people, who are going through such challenging times," the tone shifted in the latter half of the statement, which emphasized "states that sponsor terrorism fall risk falling victim to the evil they promote," seemingly linking the attack to Iran's support of terrorism. (A U.S. State Department statement released before the White House statement said: "The depravity of terrorism has no place in a peaceful, civilized world.")
The twin attacks, the first to be claimed by ISIS in Iran, targeted the Imam Khomeini Mausoleum and the country's parliament, leaving at least 17 people dead and 42 others wounded. Iran said all of the individuals involved in the attack were Iranian citizens who belonged to ISIS, which has threatened to launch future assaults against the Shia Muslim-majority country. ISIS is a Sunni militant group, which regards Shiites as apostates. Sunnis make up about 5 percent of Iran's population.
Zarif, in his response, also criticized U.S. sanctions against the country and suggested that Iran was facing terrorism from attackers "backed by U.S. clients," an apparent reference to Saudi Arabia, Iran's main regional Sunni rival. Officials from Iran's Revolutionary Guard accused both the U.S. and Saudi Arabia, its regional Sunni rival,  of ordering the attacks, but offered no details or evidence to support the claim.
Tensions between Tehran and Washington have heightened in recent weeks following Trump's first foreign visit as president to the Middle East, during which he made a speech in Saudi Arabia blaming Iran for regional instability. As my colleague Graeme Wood noted at the time, the speech aligned perfectly with Saudi Arabia's sectarian line, framing Iran as "a Shiite caliphate—a Shiite version of ISIS, only with 35 years' practice, an active nuclear program, and a seat at the United Nations."
We want to hear what you think about this article. Submit a letter to the editor or write to letters@theatlantic.com.