South Korea Puts U.S. Missile-Defense System on Hold
The president's office said it was conducting an environmental review, which could take a year.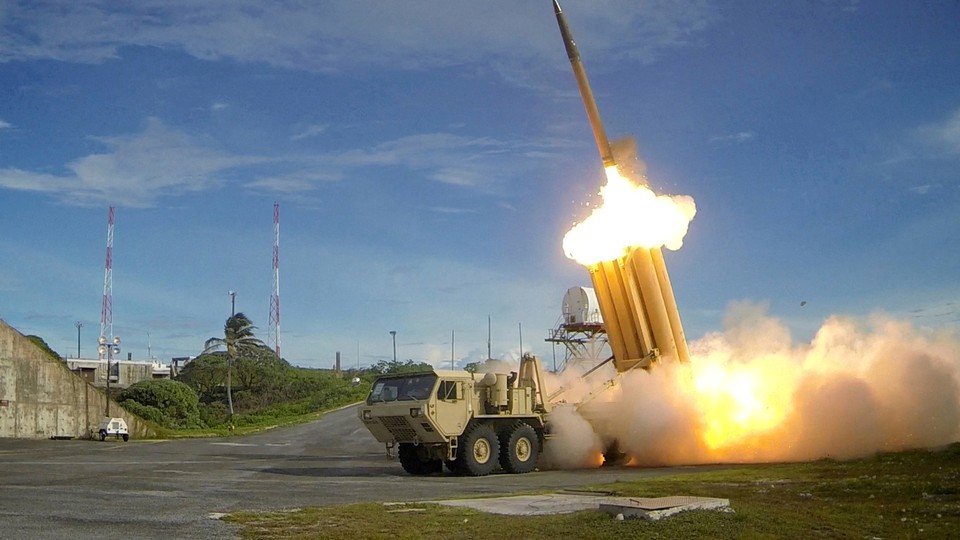 South Korea's government is suspending the deployment of the U.S.-backed Terminal High-Altitude Area Defense (THAAD) system, the president's office announced Tuesday, citing the need for an environmental review.
Two THAAD launchers that have already been installed will remain; four that arrived recently won't, an official from the presidential office said. THAAD, which is a missile-defense system that aims to protect South Korea and Japan from missile launches by North Korea, has also been criticized by China, which regards it as affecting the regional balance.
President Moon Jae-in's office said an environmental review on THAAD's impact on  Seongju, North Gyeongsang Province, where it is being deployed, could take up to a year. The office said the entire THAAD battery would occupy 700,000 square meters
Moon, who favors close ties with the North, had criticized the U.S.-financed system as a presidential candidate. The system, which is supported by South Korea's military, was deployed earlier this year under the previous administration.
Last week, Moon's office accused the Defense Ministry of keeping it in the dark about the four new launchers. THAAD's critics say the system makes them a target for the North's missile launches.