Who Is Saudi Arabia's New Crown Prince?
Mohammed bin Salman, 31, is the son of King Salman. He has led the war in Yemen and outlined an ambitious economic agenda.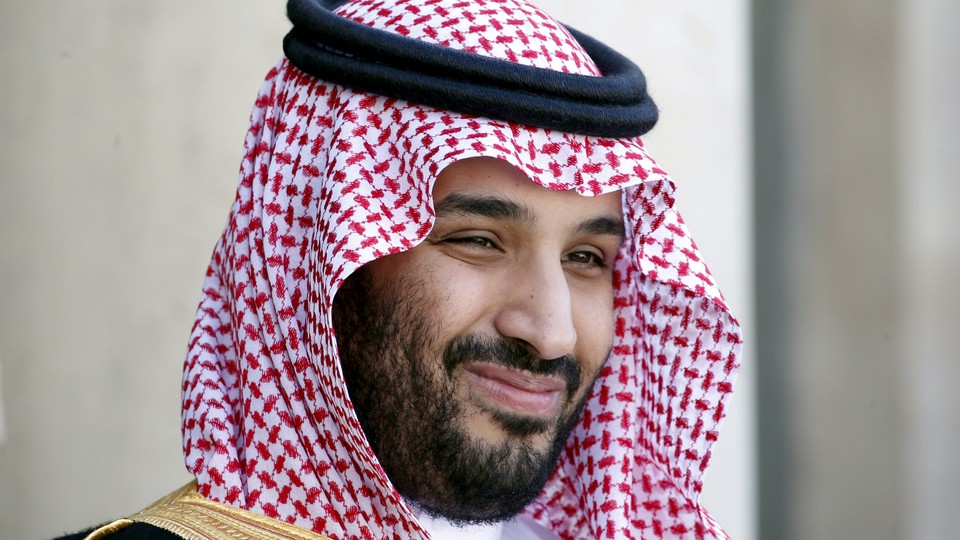 Saudi King Salman named his 31-year-old son, Mohammed bin Salman, the crown prince, altering the line of succession by removing the previous crown prince, Mohammed bin Nayef, his nephew and counterterrorism chief, from all his posts.
The king's decision was endorsed by 31 out of 34 members of the Allegiance Council, a body comprising senior members of the ruling Al Saud family. The move, while not wholly unexpected, comes much sooner than anyone had expected the king's relatively young son to be named crown prince. Saudi kings typically ascend to the throne when they are older. Salman, who became king in 2015 following the death of his half-brother Abdulah, is 81 and believed to be in poor health. Nayef, who was sidelined by Wednesday's decision, is 57, and suffers from diabetes as well as the effects of an assassination attempt in 2009.
The king's decision comes at a challenging time for Saudi Arabia, long the dominant Sunni power. It's embroiled in a proxy war in Yemen with its regional rival, Iran; it, along with its regional allies, has severed links with neighboring Qatar over Doha's alleged support of terrorism; Islamist extremism remains a severe problem in the region; and the country's economy, long dependent on its oil, is in desperate need of an overhaul. Enter Prince Mohammed bin Salman. As defense minister, he has led the Saudi-led war in Yemen; signed a $350 billion defense deal with the Trump administration that ensures U.S. backing for the country for years—if not decades—to come; was critical of the Obama administration's policies in the region; and outlined an ambitious economic agenda, dubbed Vision 2030, that includes drastic austerity measures and seeks to diversify the economy away from oil and plans to partially privatize Aramco, the state-owned oil giant.
The New York Times wrote of Mohammed in October 2016:
His seemingly boundless ambitions have led many Saudis and foreign officials to suspect that his ultimate goal is not just to transform the kingdom, but also to shove aside the current crown prince, his 57-year-old cousin, Mohammed bin Nayef, to become the next king. Such a move could further upset his relatives and — if successful — give the country what it has never seen: a young king who could rule the kingdom for many decades.
If there was any discord over the change in succession plans, Saudi media quickly dispelled it. Nayef, who is perhaps best known for spearheading the successful counterterrorism efforts in Saudi Arabia, pledged allegiance to the new crown prince, state media reported. Images broadcast on state-run media showed Nayef telling Mohammed: "I am content," and the new crown prince replying: "We will not give up taking your guidance and advice."
Mohammed bin Salman, who was born in August 1985, is the son of King Salman and his third wife, Fahda bint Falah bin Sultan. He was named defense minister and deputy crown prince in 2015 upon his father's ascent to the throne, His rapid rise is said to have angered his relatives. Still, he is popular among young Saudis—70 percent of the country is 30 years or younger—and the media's portrayal of him is as a hardworking, driven leader who wants to remake his nation into a modern country. In an interview with the Economist last year, Mohammed laid out the country he hoped to build:
The Saudi Arabia that I hope for, as well as the other 70%: a Saudi Arabia that is not dependent on oil; a Saudi Arabia with a growing economy; a Saudi Arabia with transparent laws; a Saudi Arabia with a very strong position in the world; a Saudi Arabia that can fulfill the dream of any Saudi, or his ambition, through creating enticing incentives, the right environment; a Saudi Arabia with sustainability; a Saudi Arabia that guarantees the participation of everyone in decision-making; a Saudi Arabia that is an important addition to the world and participates in the production of the world, and participates in facing the obstacles or the challenges that face the world. My dream as a young man in Saudi Arabia, and the dreams of men in Saudi Arabia are so many, and I try to compete with them and their dreams, and they compete with mine, to create a better Saudi Arabia.
His fellow Saudis and the rest of the world will be watching.