Alexey Navalny, Putin Critic, Is Detained Before an Opposition Rally
Demonstrations were held across the country.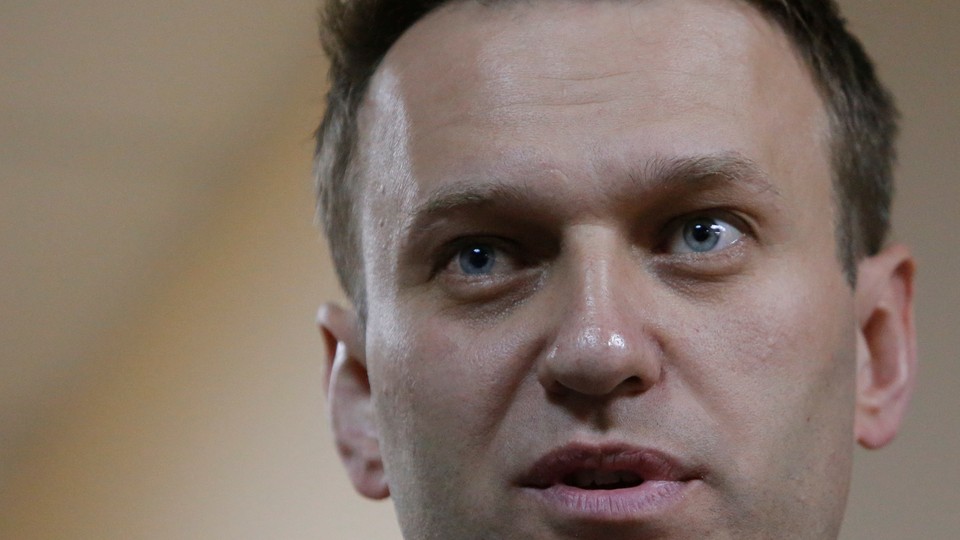 Alexey Navalny, the Russian opposition leader who has emerged as a rare and outspoken critic of President Vladimir Putin, was detained Monday in Moscow ahead of an unauthorized demonstration he was supposed to lead.
News of his detention was posted on Twitter by his wife, Yulia Navalnaya, who said plans for protests "haven't changed."  A subsequent tweet posted by her on Navalny's account appeared to show police cars in their apartment building:
Navalny, who says he's running for president in next year's election, is no stranger to being detained or arrested. (Read my colleague Julia Ioffe on Navalny here and here).
Protests were held in several Russian cities, and there were arrests as well, the BBC reports, in Vladivostok, Blagoveshchensk, Kazan, and St. Petersburg. It's unclear why Navalny was detained: The BBC says he was granted permission to hold a rally at Sakharova Avenue, but changed the venue at the last moment to Tverskaya Street, which is near the Kremlin.
The rallies coincided with the Russia Day national holiday that marks Russia's declaration of sovereignty on June 12, 1990, amid the collapse of the Soviet Union. Permission was granted for protests in 169 locations nationwide. The BBC adds crowds at the protests were smaller than those that turned out during past demonstrations.