Reality Winner Pleads 'Not Guilty' to Leaking Classified Information
In a hearing on Thursday, Winner's actions were portrayed as retaliation for false media reports.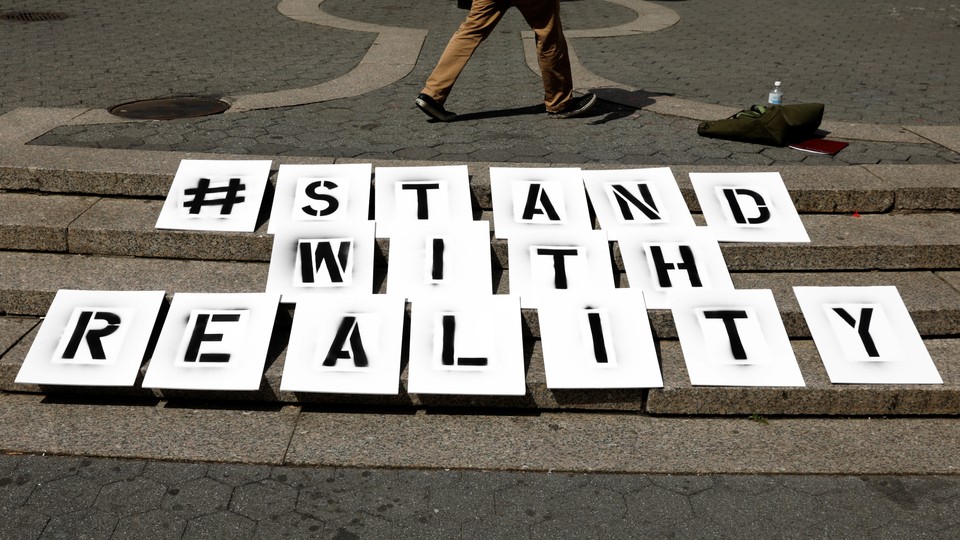 Reality Winner, a 25-year-old NSA contractor, has pled "not guilty" to leaking classified information to an online news outlet widely believed to be the Intercept. Winner was previously indicted by a federal grand jury for "willful retention and transmission of national defense information." She was arrested at her home in Augusta, Georgia on Saturday, and, two days later, federal prosecutors filed a criminal complaint against her.
According to an FBI affidavit, Winner admitted to investigators that she intentionally printed classified intelligence information from her office in Augusta and mailed it to the news outlet. The information in question alleged that Russian government hackers had targeted 122 election officials in the U.S. days before the 2016 presidential election. On Monday, the Intercept published a similar story, alongside an NSA document dated May 5. The story claimed there was no evidence that hackers compromised any voting machines or affected the election outcomes. In a statement, the Intercept also maintained that the classified information was given to them anonymously.
At a hearing in Augusta on Thursday, Winner was denied bail by a judge, with prosecutors suggesting she could have retrieved additional top-secret information. Authorities are currently searching four cellphones, two laptops, a tablet, and a set of spiral-bound notebooks found in Winner's home. If convicted, Winner could face up to 10 years in prison and be fined up to $250,000.
According to a statement from Assistant U.S. Attorney Jennifer Solari, Winner told FBI agents she was "mad about what she had recently seen in the media" and "wanted to set the facts right." Solari also claimed that, as a member of the U.S. Air Force, Winner used her work computer to search the question, "Do top secret computers detect when flash drives are inserted?" Finally, Solari alleged that Winner had written the phrase "I want to burn the White House down" in one of her notebooks.
Winner's Twitter account, listed under the pseudonym Sara Winners, also displayed some unfavorable views of President Trump. Prior to working for Pluribus International Corporation, a defense and intelligence contractor for the U.S. government, Winner regularly tweeted about Trump—notably calling him a "piece of shit" in February. Winner's mother, Billie Winner-Davis, told The Guardian that her daughter was "not a fan of [President] Trump," but added that Winner wasn't "someone who would go and riot or picket."
At Thursday's hearing, Winner-Davis told the court her daughter was not the type to get in trouble, and had always excelled in school. (Winner attended H.M. King High School in Kingsville, Texas before joining the Air Force.) Winner's stepfather, Gary Davis, added that she was "a good person" who had never expressed unpatriotic sentiments.
Winner did, however, seem to have an interest in leaks, tweeting about them often and following the Twitter accounts of both Edward Snowden and WikiLeaks, as well as accounts tied to the hacking network Anonymous. On Tuesday, Snowden issued a statement calling for Winner to be released on bail. Snowden explicitly condemned Winner's prosecution under the Espionage Act, which prohibits her from explaining her motives to the jury. "Winner is accused of serving as a journalistic source for a leading American news outlet about a matter of critical public importance," Snowden said. "The prosecution of any journalistic source without due consideration by the jury as to the harm or benefit of the journalistic activity is a fundamental threat to the free press. As long as a law like this remains on the books in a country that values fair trials, it must be resisted."