Otto Warmbier's Condition
The University of Virginia student, who was freed Tuesday by North Korea, is being treated at the University of Cincinnati Medical Center.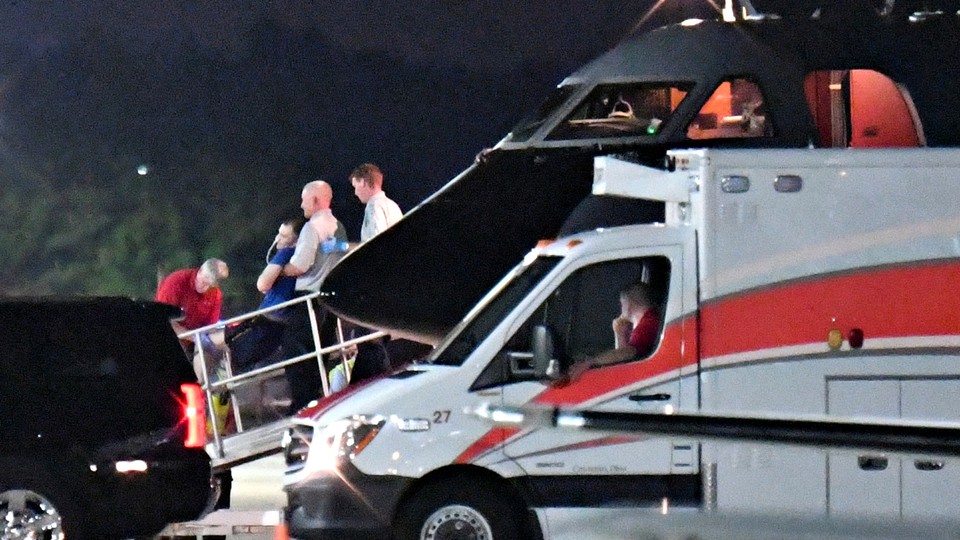 The parents of Otto Warmbier, who was freed by North Korea on Tuesday, are expected to provide an update Thursday on the condition of the 22-year-old University of Virginia student who arrived in Ohio late last night.
Fred and Cindy Warmbier told media on Tuesday that their son had been in a coma since he was convicted by a North Korean court in March 2016.
"We want the world to know how we and our son have been brutalized and terrorized by the pariah regime" in North Korea, they said. "We are so grateful that he will finally be with people who love him."
U.S. Secretary of State Rex Tillerson announced Tuesday that Warmbier had been freed, but provided no further details. That led to speculation that Warmbier's release may have been secured by Dennis Rodman, the former NBA star, who is visiting Pyongyang. Rodman has met with North Korean leader Kim Jong Un several times. He also appeared twice on Celebrity Apprentice, an NBC show hosted by Donald Trump, who is now president. But Heather Nauert, the U.S. State Department spokeswoman, said Rodman had nothing to do with Warmbier's release. At the White House, Sarah Huckabee Sanders, the spokeswoman, said securing Warmbier's release "was a big priority" for Trump.
Warmbier arrived last night in Wyoming, Ohio, near Cincinnati, and was taken by ambulance to University of Cincinnati Medical Center.
As I've previously written, Warmbier, who arrived in North Korea in December 2015 as part of a tour group, was arrested on January 2, 2016, while he was leaving the country. Later that month, North Korean officials said he was detained for "anti-republic activities"—stealing a propaganda sign from his hotel. He was sentenced to 15 years in prison in March of that year. His family said Tuesday that he had been in a coma since shortly after that time.
Warmbier was one of four U.S. citizens detained in North Korea. The others are Kim Dong-chul, 62, who was sentenced in April 2016 to 10 years of hard labor for spying; Kim Sang-duk, who was detained in April of this year; Kim Hak-song, who was detained last month for "hostile acts."