No Mixed-Gender Prayer Space at the Western Wall
The Israeli government's reversal followed opposition from ultra-Orthodox groups.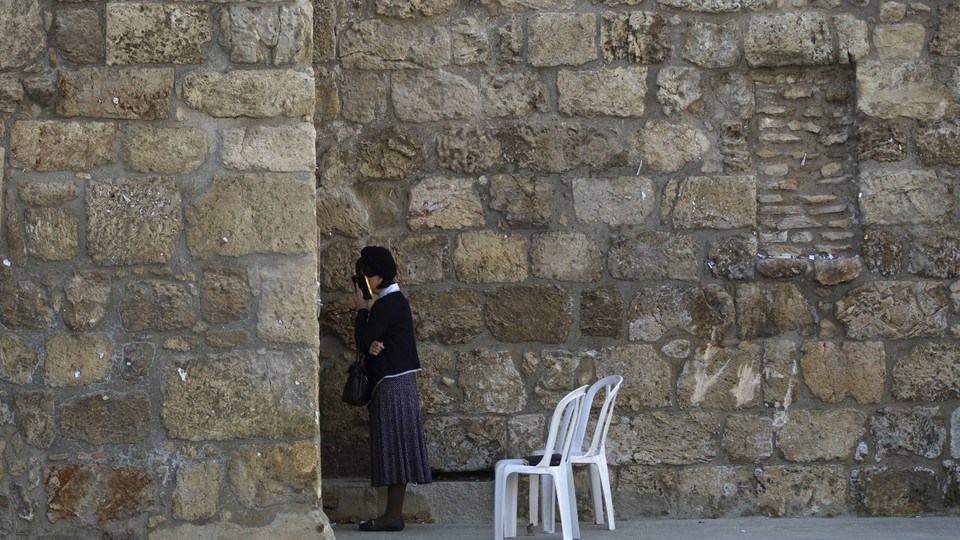 The Israeli government suspended its plans to create a space where men and women can pray together at the Western Wall, in a move critics say will deepen the divide between Jews in Israel and those in the diaspora.
The decision marks a reversal of the government's approval in 2016 of a plan to create a mixed-gender section where members of non-Orthodox traditions could hold egalitarian prayer services at the southern end of the Western Wall—an agreement Israeli Prime Minister Benjamin Netanyahu described at the time as a "fair and creative solution." Though the plan enjoyed support among Reform and Conservative denominations, which allow men and women to pray side by side, it received pushback from the ultra-Orthodox community, which requires that prayer spaces be gender-segregated.
This opposition stalled the plan's implementation, prompting Reform and Conservative movements in Israel, as well the multi-denominational prayer group Women of the Wall, to petition the country's Supreme Court to force the government to fulfill its commitment. It also resulted in violent clashes.
The decision to suspend the plan has already had repercussions. The Jewish Agency, a nonprofit serving Jewish communities worldwide, denounced the government's decision in a resolution by the group's board of governors and canceled its gala dinner, which Netanyahu was scheduled to attend. Reform movement leaders offered similar condemnation and cancelled an upcoming meeting with Netanyahu, calling the government's decision "an acute crisis between the Israeli government and diaspora Jewry."
Indeed, a 2016 study by the Pew Research Center found that about half of American Jews identify as either Reform (35 percent) or Conservative (18 percent), while only 10 percent identify as Orthodox. Conversely, a small minority of Israeli Jews identify as Conservative (2 percent) or Reform (2 percent), while half identify as Orthodox.
Though Netanyahu has not yet commented on the decision, members of his government have. Defense Minister Avigdor Lieberman condemned the decision as one of "religious coercion," while leading opposition leader Yair Lapid accused Netanyahu of being "the puppet prime minister of ultra-Orthodox operators."
Though the 2016 plan was suspended, Haaretz reports the government will begin talks to devise a new plan that will be acceptable to the ultra-Orthodox parties. In the meantime, construction of the mixed-prayer space will continue.