Death Toll From London Fire Rises to 12
It s expected to rise further.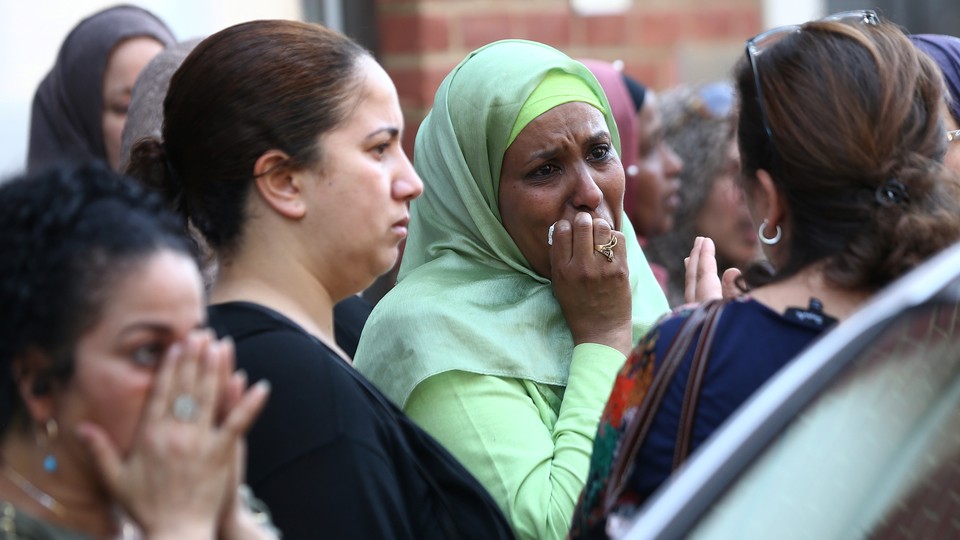 Updated at 4:38 p.m. ET
The death toll from the fire at the Grenfell Tower, an apartment building in west London, has risen to 12, Metropolitan Police Commander Stuart Cundy said.
"This is going to be a long and complex recovery operation," he said, adding the death toll will increase.

said. The cause of the blaze is not yet known, the London Fire Brigade said in a statement. It said the first reports of the blaze were received at 12:54 a.m. The first fire crews were on the scene in fewer than six minutes.
Firefighters are still battling the flames amid fears the building could collapse.
Prime Minister Theresa May pledged in a statement to conduct a "proper investigation" into what caused the blaze, adding that: "Until then, our focus must be on ensuring that the emergency services have what they need to continue with their harrowing work, and that help and support is being provided to all those who have suffered as a result of this tragedy."
The Grenfell Tower, which was built in 1974, has 120 apartments. It was refurbished in 2016. A residents' group, Grenfell Action Group, had warned as recently as last year "that only a catastrophic event will expose the ineptitude and incompetence of our landlord, [the Kensington and Chelsea Tenant Management Office] and bring an end to the dangerous living conditions and neglect of health and safety legislation that they inflict upon their tenants and leaseholders."
Khan also said the allegations will be examined.
"We can't have a situation where people's safety is put at risk because of bad advice being given or if it is the case, as has been alleged, of tower blocks not being properly serviced or maintained," he told the BBC.