Japan's Lower Parliament Passes Law Allowing Its Emperor to Abdicate
While attempting to relieve an ailing emperor of his duties, new legislation raises questions about the future of Japan's monarchy.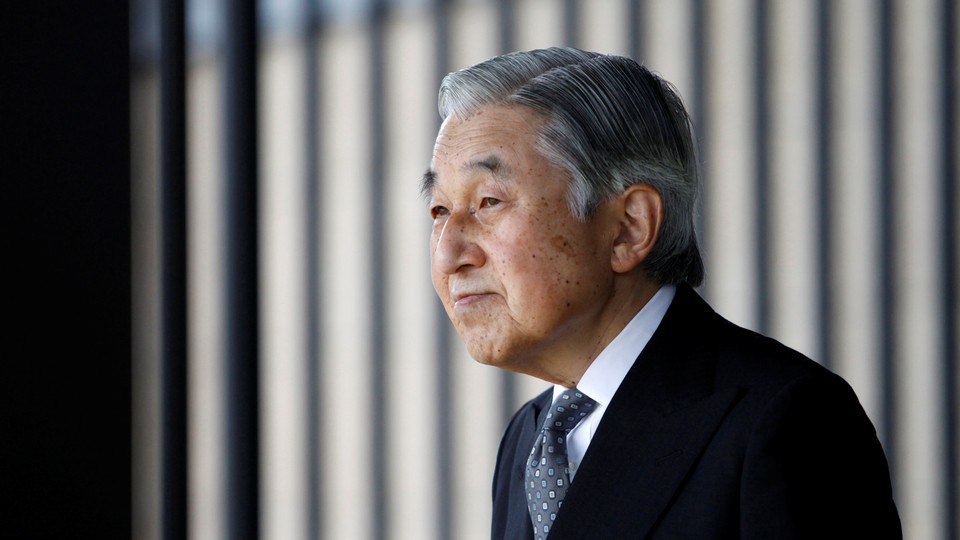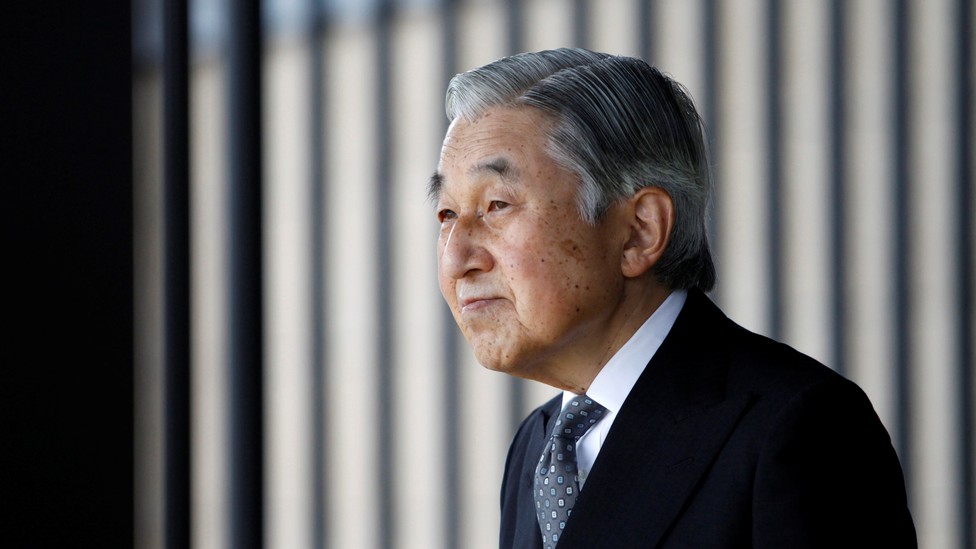 When Japanese Emperor Akihito announced his plans to retire last summer following a bout of ill health, he faced a major logistical barrier: The Imperial Household Law, which governs Japan's royal line of succession, did not allow for his abdication. Before Akihito's reign, the last abdication in Japan occurred in 1817. On Friday, Japan's lower parliament agreed on a solution to its legal obstacle by passing a provisional bill that will permit the current emperor to abdicate the throne. While the law still awaits approval next week from the upper house of parliament, the lower house is widely recognized as the more powerful branch, capable of overriding vetoes from the upper house with a two-thirds majority.
Amid fears that permanently allowing emperors to abdicate could subject monarchs to political manipulation, the new bill is set to expire in three years, and cannot be applied to any subsequent emperor. Legislators were open to the special provision due to Akihito's age and declining health. The emperor, who is now 83 years old, underwent heart bypass surgery in 2012 and previously received treatment for prostate cancer, including a surgery in 2003. The surgery marked the first time a Japanese emperor was operated on outside of palace grounds, once more signaling the progressive direction of Akihito's monarchy. As Japan's ruler during World War II, Akihito's father, Emperor Shōwa, was accused of carrying out horrific war crimes. As a result, Akihito's nearly 30-year reign has been characterized by making amends for past suffering inflicted by Japan.
In many ways, the current Japanese monarchy has been one of firsts. Akihito is the first member of the Japanese imperial family to marry someone without royal heritage. He met his wife, Michiko Shōda, on a tennis court in 1957. Akihito is also the first emperor of Japan who was never considered divine. Japanese legend claims the nation's imperial house—the oldest continuous monarchy in the world—is descended from the sun goddess, Amaterasu. Akihito's father was the first monarch to renounce the concept of a divine emperor.
Now, Akihito will be the first emperor in more than two centuries to abdicate the throne. Conservatives previously dissented to the idea, arguing it would weaken the significance of the monarchy. While the date of Akihito's abdication has yet to be announced, local reporters have speculated it will take place in December 2018 or January 2019. The emperor will be succeeded by his son, Crown Prince Naruhito, a 57-year-old who studied at Oxford and holds multiple degrees from Gakushuin University in Tokyo.
In recent years, many have begun to speculate about the future of the monarchy, given how few members of the royal family remain. When Naruhito dies, his younger brother, Akishino, will be eligible to take over as emperor, followed by Akishino's son, Hisahito, who is now ten years old. If Hisahito does not have a son of his own, there will be no more eligible male heirs to assume the throne. Because of this, Friday's bill introduces a resolution calling for a debate over whether women should retain their royal status even if they choose to marry a commoner.
As it stands, women who marry must leave the imperial family. Imperial Household Law also stipulates that women cannot become monarchs. Discourse among legislators and academics surrounding the royal status of women has carried on for years. According to a recent Kyodo News survey, 86 percent of Japanese citizens would support a female empress, while 62 percent would support allowing female members of the imperial family to remain royal after marriage. Another 68 percent said they supported revising the Imperial House Law to allow any future emperor to abdicate the throne.