James Clapper: Russia Investigation Worse Than Watergate
The former Director of National Intelligence said the 1970-era scandal "pales" in comparison to what the U.S. is confronting now.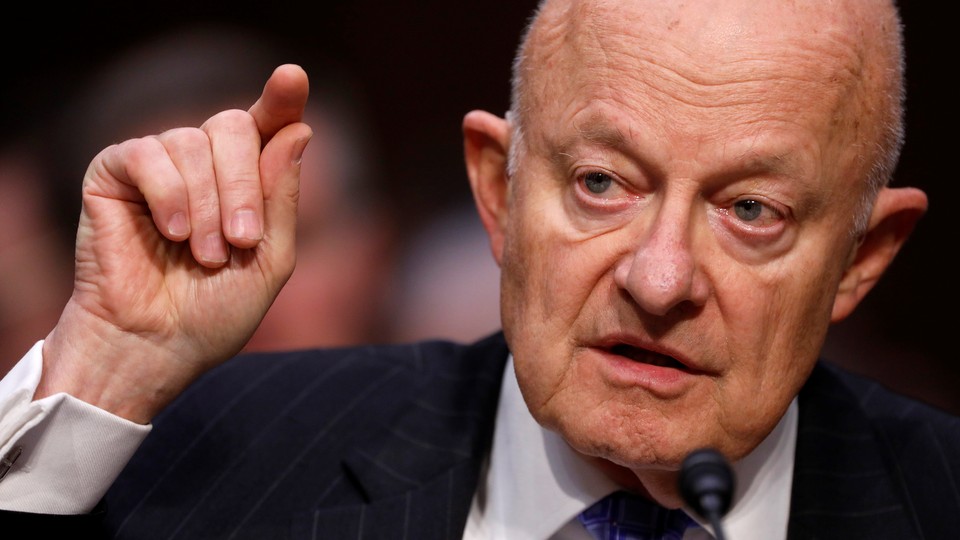 James Clapper, the former Director of National Intelligence, said the Watergate scandal that brought down the Nixon presidency "pales" in comparison to allegations of collusion between the Trump campaign and Russia during the 2016 presidential election.
"I lived through Watergate. I was on active duty then in the Air Force, I was a young officer. It was a scary time," Clapper told reporters Wednesday at Australia's National Press Club in Canberra, adding that "if you compare the two that Watergate pales, really, in my view, compared to what we're confronting now."
Clapper's comments come one before the highly anticipated testimony of former FBI Director James Comey, who was fired by President Trump in May, prompting many to question whether the sacking constituted an obstruction of justice. The FBI is leading a Russia inquiry. Trump has repeatedly denied allegations his campaign colluded with Russia and has dismissed the inquiry into the matter as a "witch hunt."
Clapper said he is "very interested" to hear what Comey has to say when he testifies Thursday before the Senate Intelligence Committee, which will likely ask the former FBI director about interactions he had with the president prior to his dismissal. On Tuesday it was reported that Comey told Attorney General Jeff Sessions he did not want to be alone with Trump after the president asked him to drop the federal investigation into Michael Flynn, Trump's former national-security adviser.
"As I have often said, it is absolutely crucial for the United States, and for that matter for the world, for this presidency, for the Republicans, for the Democrats and for our nation at large, that we get to the bottom of this," Clapper said.
But Clapper's comments did not stop with Comey. In addition to criticizing Trump's sharing of classified intelligence about the Islamic State with Russian official—a move Clapper said reflects "either ignorance or disrespect and either is very problematic"—he also expressed concern over what he described as the Trump administration's "assault on our institutions," citing Trump's tweet in January likening the intelligence community to Nazis.
Intelligence agencies should never have allowed this fake news to "leak" into the public. One last shot at me.Are we living in Nazi Germany?

— Donald J. Trump (@realDonaldTrump) January 11, 2017
"I am very concerned about the assault on our institutions coming from both an external source—read Russia—and an internal source — the president himself," Clapper said.