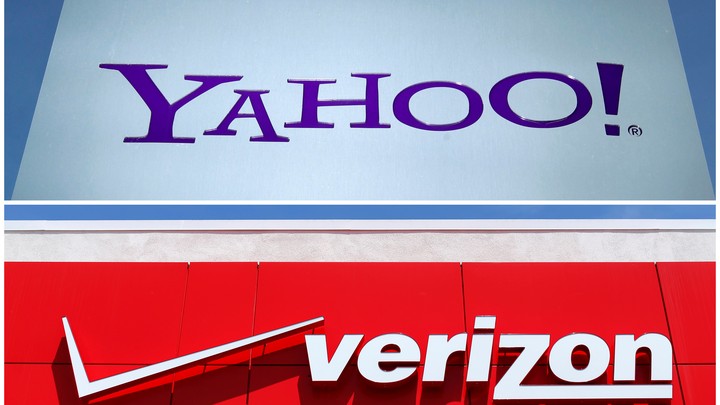 After more than two decades, internet pioneer Yahoo's days as an independent business are no more.
Verizon announced Tuesday it completed its purchase of Yahoo's internet business for $4.48 billion. The acquisition, which was first announced last July, aims to combine Yahoo's operating business with AOL, which it purchased in 2015. The merger will form Oath, a division of Verizon that is expected to house more than 50 media and technology brands, including HuffPost, Tech Crunch, and Tumblr.
Verizon plans to layoff more than 2,000 people, or the equivalent of 15 percent of Oath's new workforce.
Tim Armstrong, AOL's former chief executive, will lead Oath as its CEO.
"We're building the future of brands using powerful technology, trusted content and differentiated data," Armstrong said in a statement, adding: "Now that the deal is closed, we are excited to set our focus on being the best company for consumer media, and the best partner to our advertising, content and publisher partners."
Marissa Mayer, Yahoo's CEO, is stepping down from the role and will not be involved with Oath. Mayer served at Yahoo's helm since 2012, overseeing the company through two massive hacks that affected more than 1 billion users. The security breach resulted in the resignation of the company's head lawyer, and prompted its board to withhold Mayer's annual bonus. It also earned Verizon a $350 million discount on its purchase price.
"It's been my great honor and privilege to be a part of this team for the last five years," Mayer told Yahoo employees of the deal's closing. "Together, we have rebuilt, reinvented, strengthened, and modernized our products, our business, and our company."
We want to hear what you think about this article. Submit a letter to the editor or write to letters@theatlantic.com.