GE Says Jeff Immelt Is Stepping Down as CEO
John Flannery, GE Healthcare's president and CEO, will be his successor.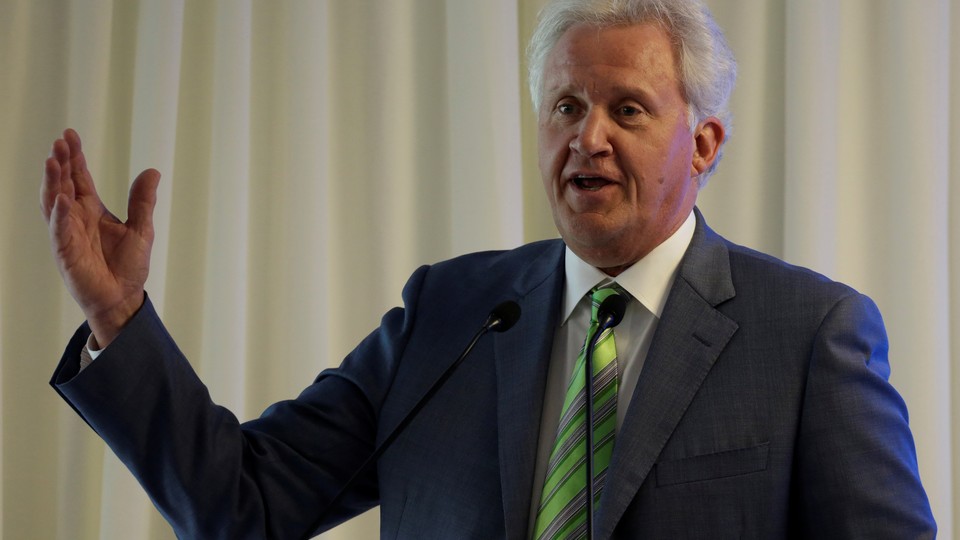 GE CEO Jeff Immelt is stepping stepping down from his position after 16 years, the company announced Monday, and will be replaced by John Flannery, who heads GE's healthcare division.
The company said the move is a part of a succession plan that has been in place since 2011. Under the move, Immelt, under whose tenure GE refocused its attention on manufacturing and withdrew from sectors like financial services, will remain chairman of the board until his retirement at the end of this year.
Bloomberg adds the move follows pressure on Immelt from Trian Fund Management, an activist investor, over the 12-percent decline in GE's stock price this year, a slide that coincides with a 8.6 increase in the value of the Standard & Poor's 500 Index.
"At the end of the day, these decisions are about people and delivering results for shareholders," Susan Peters, the GE's senior vice president of human resources, said in a LinkedIn post announcing the move.
Flannery, who joined the company in 1987 and has headed GE Healthcare since 2014, said in a tweet:
GE shares rose more than 4 percent in premarket trading following the morning announcement.